View Larger Map
SELL YOUR DESIGNER HANDBAG FOR CASH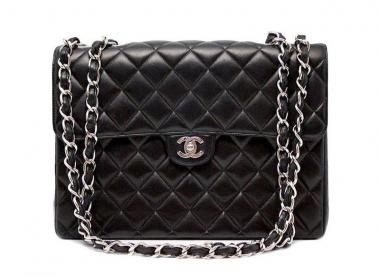 WE PAY THE MOST!
Come to Boca Raton Pawn if you want to sell or get a collateral loan for your HANDBAG, PURSE, OR DESIGNER ACCESSORIES.
Get cash for handbags at Boca Raton Pawn.
Do you have a closet full of designer handbags that you no longer use? Why not clear out some of that storage space out and bring them in to Boca Raton Pawn? Our friendly staff will examine and evaluate your handbag. We will give you a free quote within minutes.
If you don't want to sell handbags Boca Raton but still need cash, use them as collateral for a pawn loan. You can still get fast cash for your handbags without selling them.
Either way, your handbags will put some cash in your pocket at Boca Raton Pawn.
Whether you need CASH to pay bills or just want to get rid of the designer handbags you never use, we can help you!
These are the designer handbags we are looking for:
Louis Vuitton
Hermes
Chanel
and more
**WE DO NOT BUY COACH, JUICY COTURE, OR DOONEY AND BURKE. WE DO NOT PURCHASE FAKE OR REPLICA HANDBAGS.**

Our customers love us! Read what they are saying...

How Does the Process Work
We make it very simple for you to sell your handbags and other designer items. Just bring your handbags in to our store. We will examine them and give you a price. We pay you CASH on the spot. No waiting, no consignment, no stories. We pay you CASH immediately.
Do You Buy Designer Replica Handbags
No, we only buy good quality authentic designer goods. We maintain a very good reputation in our industry for honesty and integrity.
Can I Get A Loan Instead of Selling My Handbags?
Yes, if you need some cash to pay immediate bills but can't bare to part with your designer handbag, we can help you!
Getting a loan is pretty much the same process as selling to us except that we will give you a temporary loan. You will then be able to collect your handbag when you repay the loan. Simple as that! Unlike bank loans there is never a credit check or piles of documents to review. The best part is that there is no waiting period, you get your cash right away.
Do I Need The Original Paperwork or Packaging to Sell My Handbag To You?
We prefer you to bring in the original paperwork or receipts but we realize that this is not always possible. We have found that often the stores that sell these designer items keep a record of their customers purchases and are usually very willing to reprint a receipt or any purchase details for their customers. We will still buy your designer handbag if you are unable to bring the receipts.
Contact and Location Information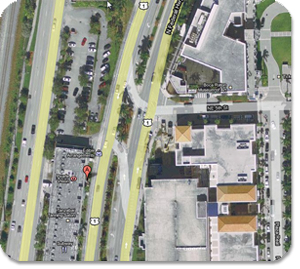 Selling Designer Handbags to Us
Boca Raton Pawn is one of the largest buyers of jewelry, watches, diamonds and precious metals in Boca Raton. We are one block south of Glades Rd. on Federal Hwy. As you walk into our showroom you will be struck by our warm and attentive staff who will meet with you one on one. We pride ourselves in providing fair, no pressure evaluations at no cost to you. Due to our small size and family owned business structure we are able to pay more than our competitors.