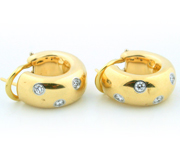 Pawn Shop Palm Beach
WE PAY MORE MONEY!
Come to Boca Raton Pawn if you want to sell or pawn something.
Also, for your convenience, we are open 6 days a week.

Our customers love us! Read what they are saying...

If you need cash quickly, there is no better place in South Florida to turn to than Boca Raton Pawn. At Boca Raton Pawn, we offer top dollar for your valuables without waiting around.

So, instead of searching for a buyer and worrying about setting up a meeting for the transaction or shipping or anything like that, just bring your valuables in to Boca Raton Pawn and our friendly staff will give you the best price you can get for your items.

Want a Loan? - Not interested in selling your valuables? Use them as collateral and get a loan for the money you need now. No matter what the need, Boca Raton Pawn can help you obtain the capital you need quickly and easily.
About Us
Boca Raton Pawn is South Florida's best location to sell or pawn your valuables. As a Palm Beach pawn shop we will buy your items at the highest pay out to you that is possible, but our specialty is giving collateral loans.

We have a beautiful storefront across the street from Mizner Park in downtown Boca Raton. Our gorgeous showroom provides a comfortable environment in which to sell or pawn your items. You wouldn't believe the compliments we get from customers saying, "This is a Palm Beach pawn shop? It's too nice to be a pawn shop." Once you visit you will be saying the same.

Our customers love us! Read what they are saying...


Take a Virtual Tour of Boca Raton Pawn
Boca Raton Pawn buys, and gives collateral loans for almost anything. Our most popular items pawned or sold include (but are by no means limited to) gold, jewelry, watches, automobiles, musical instruments, electronics, tools, and much more.

Do you need cash immediately? Boca Raton Pawn is one of only a few pawn shops in the Palm Beach area that is open 6 days a week! And we have cash waiting for you on every one of those days. Boca Raton Pawn knows how hard it can be to pay bills during tough economic times. Turn your unwanted valuables into cash today and get rid of the harassment!
What is a pawn shop?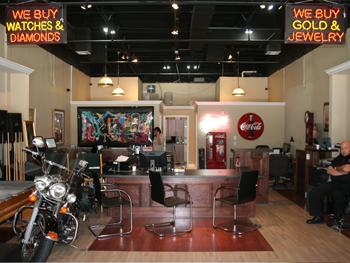 If you don't have experience in dealing with a pawn shop, you might be wondering what one is? The definition of a pawn shop is a store where anyone can come to get a secured loan with personal belongings as collateral. Let's say someone comes to Boca Raton Pawn with a guitar that needs cash immediately. One of us will evaluate the guitar and make the client an offer in cash.

If the client accepts he gives us his guitar and we give him the cash as a loan. As a standard he has three months to come back and claim his guitar. If he wants it back he must repay the loan in full plus any applicable monthly interest rate payments.
What is the cost of a loan?
Our pawn shop charges an interest rate every 30 days for keeping the collateral you bring us for your loan. The interest should be paid every 30 days for the duration of the terms of your loan. If you, the client, should find that you can not pay the loan payments within the allotted loan period the pawn shop claims the merchandise.

We are allowed to sell it to make our money back, but we understand that sometimes a client might relinquish ownership due to circumstances beyond their control. If this happens, the client always has the opportunity to buy back their item when it becomes available for sale. Pawn shop collateral loans are one of the best ways to get cash fast without selling any personal belongings or having to jump through the hoops of conventional loans and credit checks.
Contact and Location Information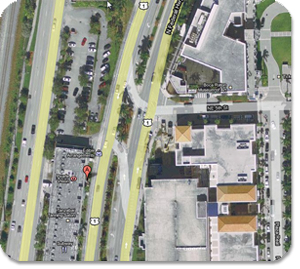 Selling to Us
Boca Raton Pawn is one of the largest buyers of jewelry, watches, diamonds and precious metals in Boca Raton. We are located on Federal Hwy directly across the street from Mizner Park. As you walk into our showroom you will be struck by our warm and attentive staff who will meet with you one on one. We pride ourselves in providing fair, no pressure evaluations at no cost to you. Due to our small size and family owned business structure we are able to pay more than our competitors.





Boca Raton Pawn complies with Florida state law stating we can legally charge up to, but not greater than, 25% interest per month equaling 300% APR. However, Boca Raton Pawn normally charges a fraction of that. We have the lowest interest rates in South Florida.
The implications for non-payment include, but are not limited to, the following:
1. Interest payments for any months missed are due. If the loan is in default previous month's interest payments are void.
2. We will try to contact you via phone, email, or text message to try to collect payment.
3. There is no impact on your credit score for a defaulted pawn loan.
4. Monthly interest payments act as renewals, extending the loan 30 days when a full interest payment is made. There is no renewal fee.