SELLING TO BOCA RATON PAWN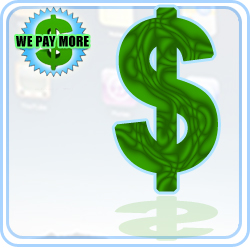 SELLING TO BOCA RATON PAWN
When you need cash fast, one of the best ways to get it is by selling items of value to a reputable company that can offer you top dollar for them. However, even though you need the money quickly, it doesn't mean that you'll want to settle for the first buyer that comes by – you want the BEST price for your items.
Boca Raton Pawn has spent years giving South Florida residents top dollar for their items, from jewelry and watches to electronics and tools. Our friendly adn professional staff can help you evaluate the price of your item and give you the cash you need as soon as possible.

Our customers love us! Read what they are saying…
Many times in just minutes. Contact us today to schedule a free evaluation of your valuables and you'll get a clear picture of what you are holding onto in terms of it's true value.
Why Choose Boca Raton Pawn?
Boca Raton Pawn is one of the largest buyers of jewelry, watches, diamonds and precious metals in Boca Raton. We are located conveniently on Federal Hwy directly one block south of Glades Rd. on Federal Hwy. We are easy to find!
As you walk into our showroom you will become acquainted with our warm and attentive staff. Our staff is most professional and will meet with you one on one.
No Pressure Visits
We pride ourselves in providing fair no pressure evaluations at no cost to you. Due to our small size and family owned business structure we are able to pay more than our competitors.
Who do we sell to?
We have an extensive clientele that is actively seeking fine estate jewelry items including heavy gold jewelry, diamond jewelry, platinum jewelry and designer jewelry. We also have customers that are interested in purchasing luxury watches. Because of this interest, we are motivated to provide you with the highest returns on your watches. Bring in any luxury brand. Luxury watches from famous Swiss companies such as Rolex, Patek Philippe, Cartier and many more are in high demand.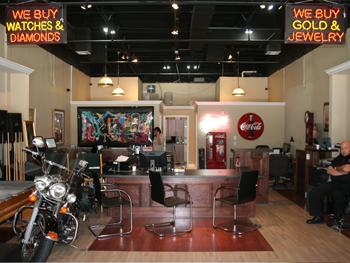 Diamond solitaires over 1 carat in any shape are always a valuable commodity. At Boca Raton Pawn we pay more for your diamond solitaires and diamond wedding bands. Do you have gold or gold items for sale? We pay the most for gold jewelry or gold items in any condition.
Scrap gold, broken gold, gold coins, dental gold, gold jewelry and much more. Don't trust your gold to fly-by-night gold buyers who rarely offer you true value for your gold. Come to Boca Raton Pawn first for a free no hassle quote. Our buyers pay more for your jewelry, watches, diamonds and precious metals and we pay on the spot.
Looking for a loan? Call or visit our home page for additional details.
Contact and Location Information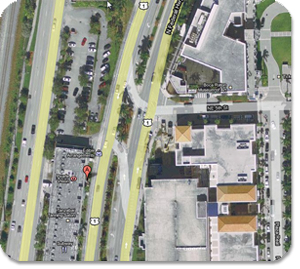 Jewelry and Watch Repairs
Boca Raton Pawn is centrally located in the beautiful city of Boca Raton, Florida one block south of Glades Rd. on Federal Hwy. Family owned and operated, Boca Raton Pawn specializes in short term pawn shop loans on a wide variety of items. These items include jewelry, watches, diamonds, precious metals, art, automobiles, collectibles, tools, electronics, and much more. If you have something of value that we have not mentioned, just give us a call or email for a free evaluation.