Sell iPhone 4 Florida, Cash For iPhone 4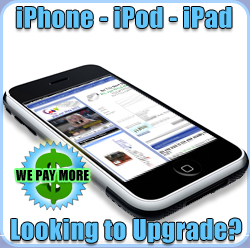 We will pay you

TOP DOLLAR

at purchase or for a loan on your Apple Products. View our Payout Chart for specific prices we'll pay for your Apple item Today!
4 REASONS FOR SELLING YOUR iPhone 4 TO US!
1. We are a trusted buyer iPhone 4s.
2. WE PAY TOP DOLLAR! It doesn't matter if you have an iPhone 4, or an iPod or any other Apple product.
3. You Get Money FAST. In just minutes you'll have your cash!
4. We are Convenient! We can buy your iPhone 4 in person or you can ship it to us.
We will look at every Apple product that comes through our doors, in any condition, and pay more for that product than anyone else.
We have top of the line Customer Care. Our customer service is second to none. Just read what people are saying below:

Our customers love us! Read what they are saying...


Take a Virtual Tour of Boca Raton Pawn
We know you've got a lot of choices when it comes to selling your used Apple merch such as the iPhone 4. In fact, it seems like there are more buyers popping up in our area on a daily basis! So when we are given the oportunity to help you there will be a marked effort to educate, inform or otherwise make your experience as pleasant, fast and hassle-free as possible.
open 6 days A Week
We are open 6 days a week! Come by any day of the week and you will receive the same high quality service!
We buy more than iPhone 4s, iPhone 4s or other Apple stuff (as you have probably already noticed by being on our site). We buy a variety of things. We handle transactions purchasing everything from small and moderately valuable items to really, really big and expensive things!. Some examples of things we are always looking to buy are: watches, diamonds, jewelry and precious metals. We are even buying and giving loans for vehicles and recreational water sports equipment like jet skis and boats! For more information on other items Boca Raton Pawn purchases, visit our home page.
High Dollar Loans
What is a "high dollar loan"? Loans that you would typically not associate with pawn shops. Loans on things like sports cars and boats.
Are you in need of a short term collateral loan? Have luxury items that you don't want to sell? Use them as collateral for a high dollar, low interest loan today.
Please fill out the form below and one of our experienced staff members will get back to you as soon as possible. Thank you.

Contact and Location Information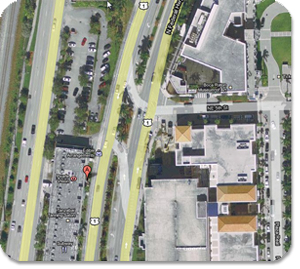 Selling to Us
Boca Raton Pawn is one of the largest buyers of jewelry, watches, Gold and precious metals near Fort Lauderdale. We are located on Federal Hwy directly across the street from Mizner Park. As you walk into our showroom you will be struck by our warm and attentive staff who will meet with you one on one. We pride ourselves in providing fair, no pressure evaluations at no cost to you. Due to our small size and family owned business structure we are able to pay more than our competitors.
---
Boca Raton Pawn complies with Florida state law stating we can legally charge up to, but not greater than, 25% interest per month equaling 300% APR. However, Boca Raton Pawn normally charges a fraction of that. We have the lowest interest rates in South Florida.
The implications for non-payment include, but are not limited to, the following:
1. Interest payments for any months missed are due. If the loan is in default previous month's interest payments are void.
2. We will try to contact you via phone, email, or text message to try to collect payment.
3. There is no impact on your credit score for a defaulted pawn loan.
4. Monthly interest payments act as renewals, extending the loan 30 days when a full interest payment is made. There is no renewal fee.