The Audemars Piguet Offshore Chronograph is a Status Symbol That is More Accessible Than You Think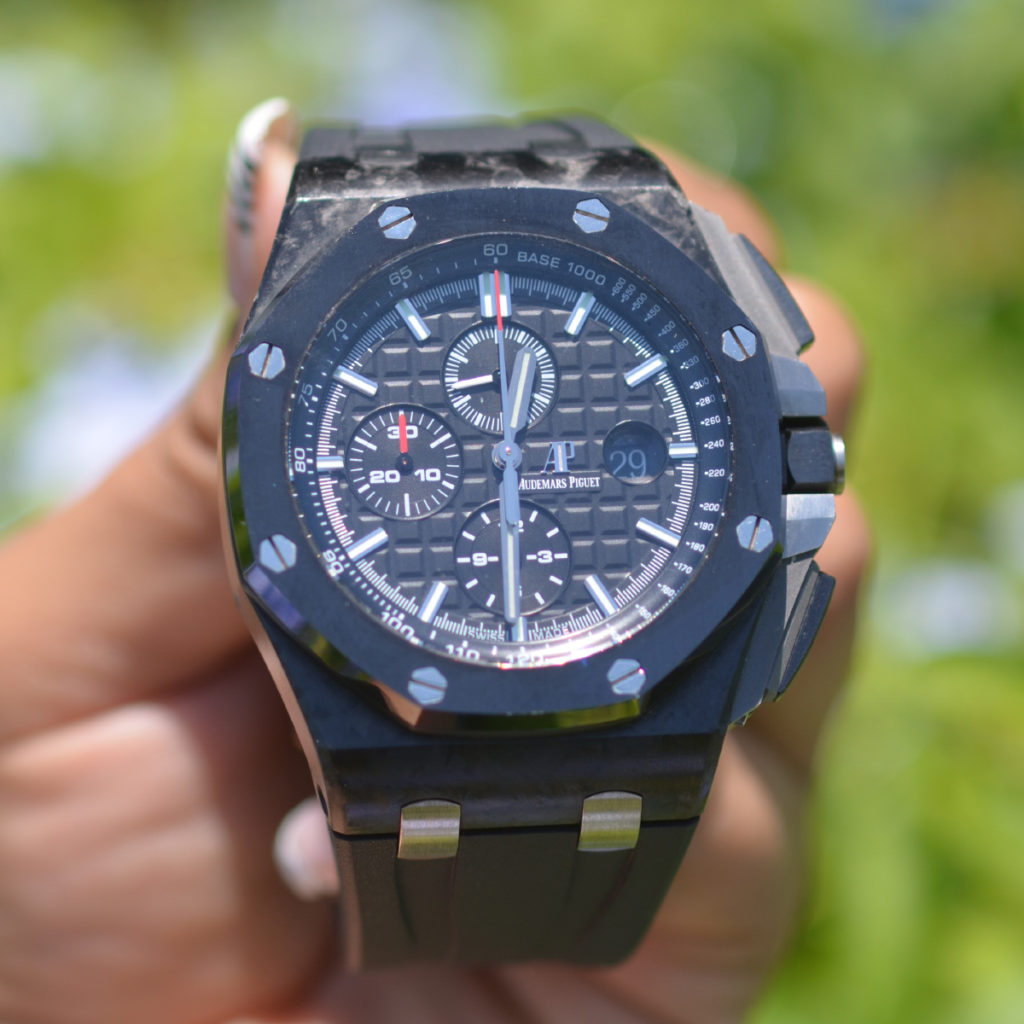 A good watch is a sign of luxury. Many people get an upscale watch to celebrate a raise, promotion or another type of career move. Watches can be worn every day, so they are the perfect way to show off status and let people know you've climbed the corporate ladder.
There are many types of watches that are worn as a sign of success, but an Audemars Piguet stands on its own. This exclusive brand is known for producing some of the finest luxury watches known to man. The Royal Oak is an Audemars model that is particularly sophisticated.
Like most luxury watches, an Audemars Piguet is not cheap, but the thrifty shopper will be able to find one at a considerably reduced price. Boca Raton Pawn has terrific prices on the Royal Oak and other upscale items. Read on to find out more about the watch and how BRP can help you get the things you only dreamed about.
What is Audemars Piguet?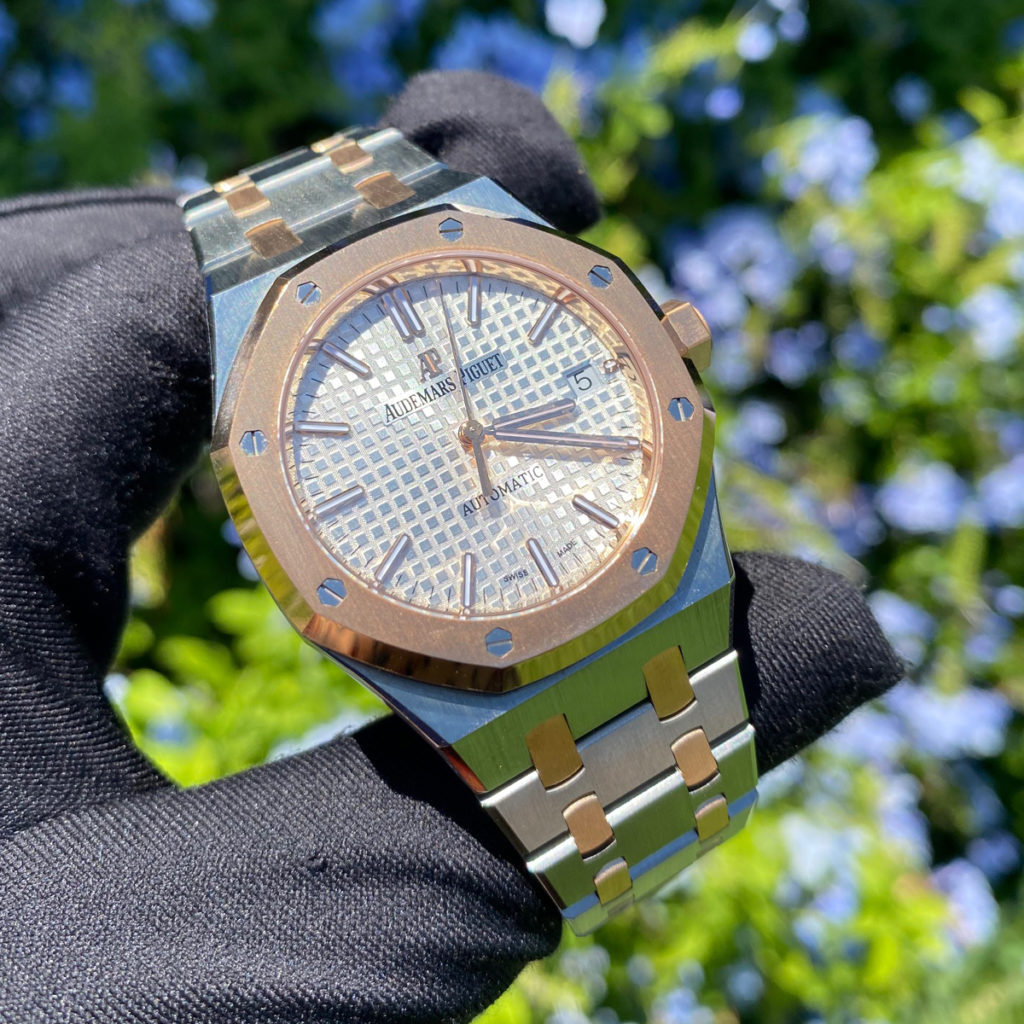 Audemars Piguet is a Swiss watch and clock manufacturer headquartered in La Brassus, Switzerland. The company was founded by Jules Louis Audemar and Edward August Piguet in Vallee de Joux in 1845.
Audemars and Piguet had experience as watchmakers when they founded the company. Audemars was known for creating complex watch movements that were used by well-known companies such as Tiffany. Once the pair got together, Audemars was mostly in charge of manufacturing while Piguet took over sales and marketing.
The company was responsible for numerous innovations in the luxury watch space. They were the first to develop the skeleton watch and they came out with some of the thinnest watches on the market. They created the first minute repeating movement for watches in 1892 and an ultrathin automatic tourbillon in 1986.
But the company really broke ground in 1972 when they introduced the Royal Oak.
What is the Audemars Piguet Royal Oak?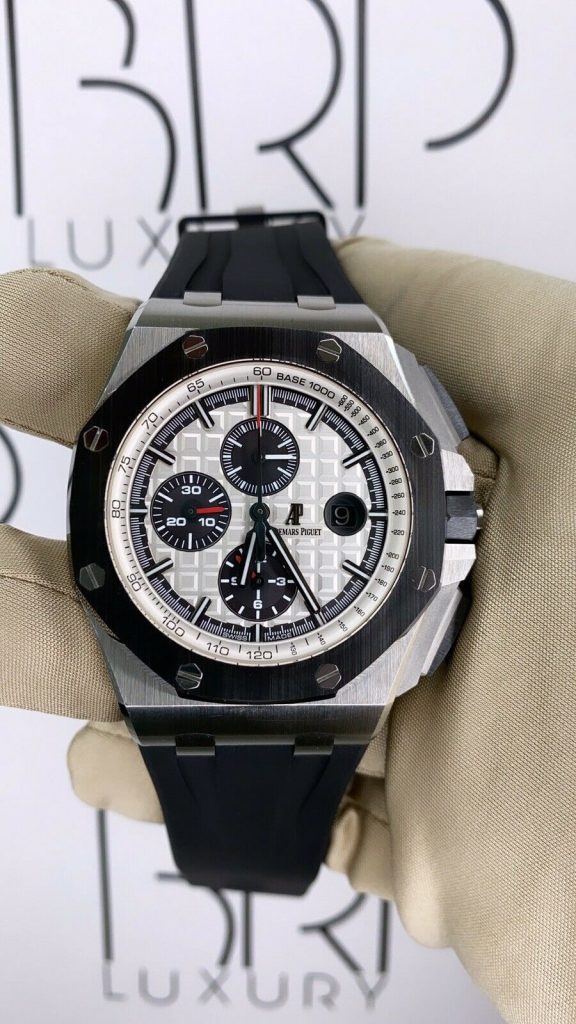 The Royal Oak is a standout piece due to its steel case, octagonal bezel, Tapisserie dial and integrated bracelet. The eight screws in the bezel have become a trademark. The hand polished and satin brush finish adds to the aesthetic.
Here are some interesting facts about the model.
It was Created in 24 Hours: The Royal Oak was created by famous watch designer Gerald Genta. Audemars Piguet approached Genta on the eve of Baselfest requesting that he come up with a design for the event. He did not disappoint. In just 24 hours, he had a model that would go on to put AP on the map.
The Octagonal Shape was Inspired by a Diver's Helmet: Genta was largely inspired by a diver's helmet. After being asked to come up with a design, he saw a diver emerge from Lake Geneva wearing an octagonal helmet with eight screws. The rest, as they say, is history. The watch also features a water-resistant gasket.
The Prototype was Created in White Gold: The Royal Oak was complex and intricate to make. It was difficult to justify the cost of milling high grade steel to create the prototype. The solution was to use white gold instead. Although white gold is expensive, it's not as costly to mill as the steel.
It Was Named After a Famous Battleship: Genta wanted to carry on the nautical theme. Therefore, he named the watch after a series of eight vessels belonging to Britain's royal navy. The vessels were christened with the name of a tree that shielded Prince Charles II of England from the Roundheads after the Battle of Worcester in 1651.
Some Models Have Screws Made Of Gold: The screws in the Royal Oak's bezel look like steel but in most models, they are real gold. However, the Offshore, the model we are talking about in this article, is an exception to that rule.
The Royal Oak Extra Thin is a Limited Edition Find: One of the rarest Royal Oaks is the Royal Oak Extra Thin. This 18-carat gold piece was made for the Singapore retailer, The Hour Glass. It features an 18-carat gold case and bezel and a petite tapisserie dial in a unique shade of green. It also comes with an oscillating weight engraved with the words "The Hourglass" and "One Fifty". Only 50 pieces were made.
Tapisserie Dials
Tapisserie dials are a standout feature on AP Royal Oaks. The dial is engraved by a precision metalwork chisel called a burin. The burin reproduces the motif on a disc attached to the machine. A pointer rotates along the disc moving from the outer edge to the center.
As this is happening, a tool forms small lozenges between the pyramidal square. This is a process that can take 20 to 50 minutes depending on the dial's diameter. It's a delicate operation and the dial can become permanently damaged if anything goes wrong.
The resulting effect is the look of small squares on the face of the watch.
There are many types of tapisserie dials including:
Vintage Petite Tapisserie
Petite Tapisserie
Grande Tapisserie
Mega Tapisserie
They vary according to how large the squares are and the amount of distance between the squares.
The Royal Oak Offshore Chronograph
The Royal Oak Offshore came out in 1993. It had a sporty look that was enhanced by the mega tapisserie. Its 42 mm diameter paved the way for larger watches.
There are various types of Offshore watches, but the chronograph has features that go well with the sporty appearance.
A chronograph watch is one that can be used as both a display watch and a stopwatch. Basic chronographs have an independent second sweep hand and a minute sub dial that can be stopped, started or reset to zero by manipulating the stem. More complicated chronographs may have subdials that allow you to measure seconds, minutes, hours and even tenths of a second.
The chronograph was invented by Louis Moinet who used it to track astrological objects. It was later used for artillery fire.
How to Style Your Audemars Piguet Royal Oak Offshore Chronograph
The Royal Oak Offshore Chronograph has a distinctly sporty style. It is advisable for luxury watch wearers to have at least two watches in their wardrobe, a sporty one that's perfect for casual occasions and another to wear to more formal events.
The Royal Oak is an ideal choice as the sportier option. It is great for outdoor adventures as it can "take a licking and keep on ticking" and it's waterproof. It's also a terrific weekend watch. It's the ideal thing to wear to cookouts with family, weekend activities and even causal workdays.
The watch being sold by Boca Raton Pawn is all black. Therefore, it will go with just about anything. Although black is not recommended with darker brown colors, when worn as an accessory, it holds up as a versatile and classy item.
Because the Royal Oak is bulker than most watches, you may have trouble sticking to the fashion rule that dictates that a watch should be worn half covered by your shirt sleeve. Instead, you may want to find a cuff that ends at your wrist so the watch can be fully exposed.
It's also advisable to wear your Royal Oak, and any other luxury watch, on your nondominant hand. This will keep it from getting scratched and damaged when you're involved in rigorous physical activity.
How to Get the Look for Less
The Royal Oak Offshore is quite lovely, but it is also very expensive. Fortunately, there are ways to get the look for less. Your best bet is buying used.
Buying used is not always a great experience, especially when you're purchasing high end items. If you buy from a seller that is less than trustworthy, you may end up with a piece that is not authentic or does not work properly.
Boca Raton Pawn is a trusted dealer in luxury goods. If you get a piece you are not happy with, you know where to find us.
We have a terrific selection and currently we have Royal Oak Offshore Chronograph Black Carbon Ceramic Watch for sale.
The watch is an all-black model that is larger than most Royal Oaks. The face is 44 mm. Here are some other things you should know about it.
Reference: 26400 AU
Carbon fiber dial, black dial
Ceramic bezel
Black rubber bracelet
Automatic movement
Scratch resistant sapphire crystal
Two-piece strap
Boca Raton Pawn Can Help You in a Financial Bind
Boca Raton Pawn is a great place to find luxury watches and other upscale items such as jewelry and handbags. But we can also be helpful if you are in a financial rut. We offer loans that can will help you leave your woes behind.
Here's how it works.
Say you have a luxury item sitting around your home collecting dust. You don't really use it, but you don't want to sell it because it's so lovely and it has sentimental value.
But being that you are short on funds, you don't think you have much choice.
Well, here's a great option. Bring it into Boca Raton Pawn.
Once in our store, one of our skilled luxury experts will appraise your item. They will offer you a loan based on the value of the item. The loan will not be for the item's full value but a percentage of what it is worth.
If you agree to the loan, you can leave with cash in hand.
We will work out terms of the loan which may vary from customer to customer, but essentially, you will be paying off a balance that includes the loan, interest rates and fees. Once the loan is paid off, your item will be returned to you.
If you are unable to pay off the loan, we will keep the item, but the unpaid balance will not negatively affect your credit score.
We are South Florida's number one location for getting a loan on a luxury item. We offer low interest rates and high appraisals. We also have private appointments available and make it a priority to be discreet when dealing with our customers.
What You Should Know Before Getting a Loan at Boca Raton Pawn
There are a few things you should know before getting a loan at Boca Raton Pawn.
As mentioned earlier, we predominantly sell high end purses, watches and jewelry. These are also the only type of items we accept for loans.
While the item you are selling may list for thousands of dollars, the amount it appraises for will be contingent on the condition. Therefore, you will want to do everything you can to get your piece in good shape by cleaning it and making any repairs necessary before bringing it in for a loan.
It's also advisable to have a certificate of authenticity. Our expert dealers will be able to tell your item is genuine, but our customers may not. A certificate of authenticity lets customers know that what they are getting is the real deal. If you don't have a certificate, the receipt or original box may work but a certificate is preferrable.
You should also know that there are specific brands that we will accept. These brands are listed on our web site. Be sure to review them before coming to the shop to get a loan.
Boca Raton is a Great Place to Get Deals, In-Person or Online
Boca Raton provides a terrific shopping experience. Our salespeople are experts in the luxury field. You will be treated with the highest level of service when you enter our store, and we will make every effort to ensure you find items that make you happy.
If you are not in the South Florida area, you can take advantage of our deals by shopping on our web site. We ship throughout the country.
Boca Raton Pawn offers the ultimate in affordable luxury items as well as loans that can help you out of a financial bind. We carry a wide variety of goods including an Audemars Piguet Royal Oak Offshore Chronograph Watch that is sure to turn heads. Stop into the store or check out our web site to take advantage of once in a lifetime deals that you can't afford to pass up.