How Your Richard Mille Watch Can Get You Out of a Financial Bind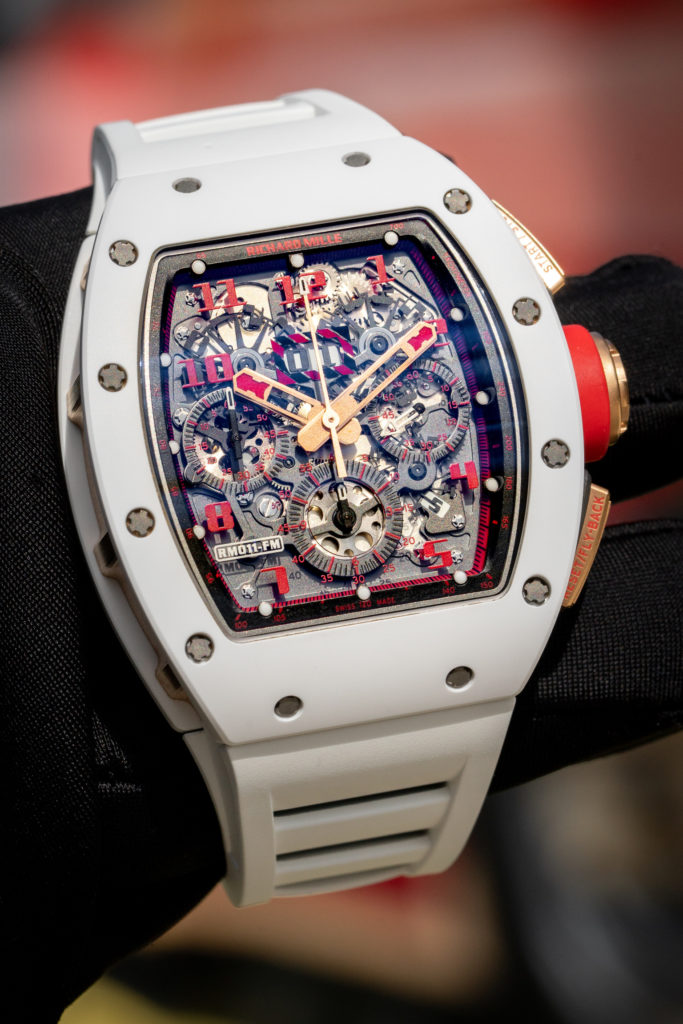 The financial world does not look great. Gas prices are rising, inflation is soaring, what's a person to do to get ahead?
If your bills are piling up, you may have considered selling some of your valuables. But it's likely that those items have gained sentimental value making you reluctant to say goodbye to them. Well, do you know there is a way to get money for your items without having to sell them? It's called a pawn shop loan.
A pawn shop will provide loans for valuable items. These include fine watches like the ones made by designer Richard Mille. Read on to find out how your Richard Mille watch can get you out of a financial bind.
Who is Richard Mille?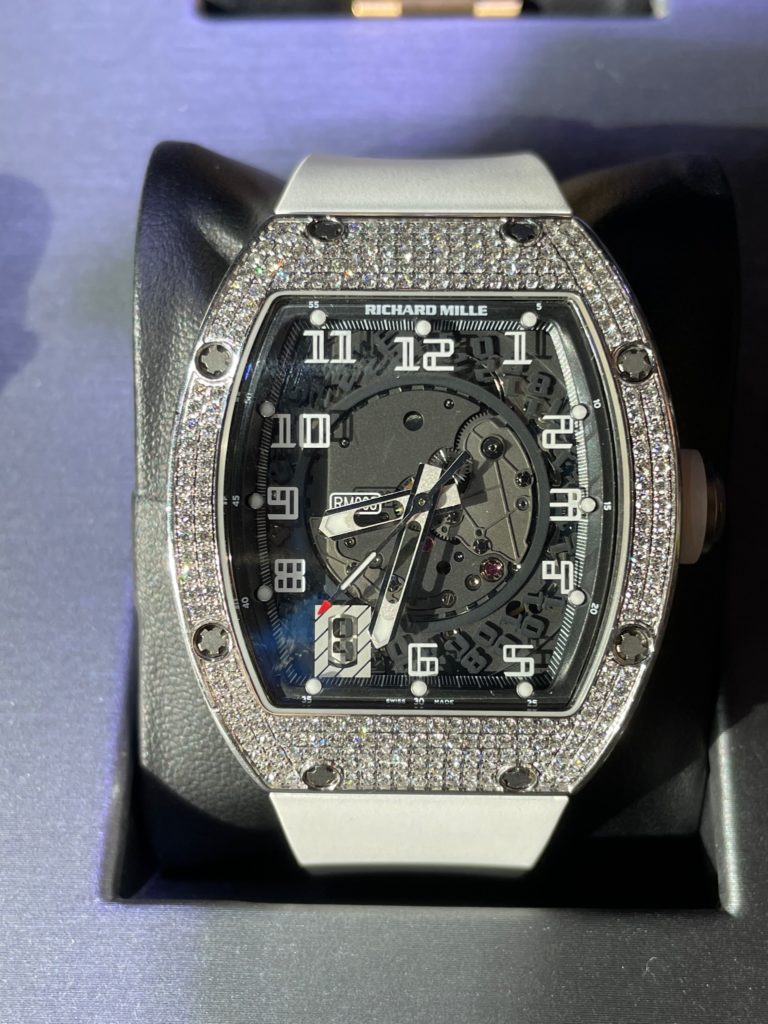 Richard Mille is a luxury watch designer who launched a company of the same name. He and Dominique Guenet started the company in 2001 in Le Breuleux, Switzerland.
Mille had been working in the luxury watch industry for some time and his much sought-after skills resulted in him moving from one company to the other as employers bid for his services. He eventually partnered with Geunet. The two bonded over a love of cars which inspired them to create high precision designs.
The first watch Mille presented was the RM 001 Tourbillon. It debuted at Baselworld in Switzerland in 2001. It wound manually and came in a ribbed tonneau shaped case with visible mechanisms. It included a tourbillon calibre, a power reserve indicator, and a torque indicator. It had a leather strap and a mineral glass crystal, and it was water resistant at up to 50 meters.
Mille followed this up with the RM 002 which came out in 2002. It was the first watch in the world to feature a titanium baseplate.
His next models were the RM 003 which had a dual time zone tourbillon and the RM 004 flyback chronograph. Both were released in 2003.
In 2005, the company came out with the RM 007, the first woman's watch.
Richard Mille quickly established himself in the luxury watch industry. The company joined many high-end associations. Although there were offers to buy the company out, they remain independent.
The designer currently has six shops in the United States, the largest being in New York. It is housed in the second tallest residential tower in the Western Hemisphere. It stands 10 meters tall and features a glass sculpture consisting of 24 individually engraved panels that show the RM 008 tourbillon's movement.
Richard Mille as a Leader in Luxury Watch Technology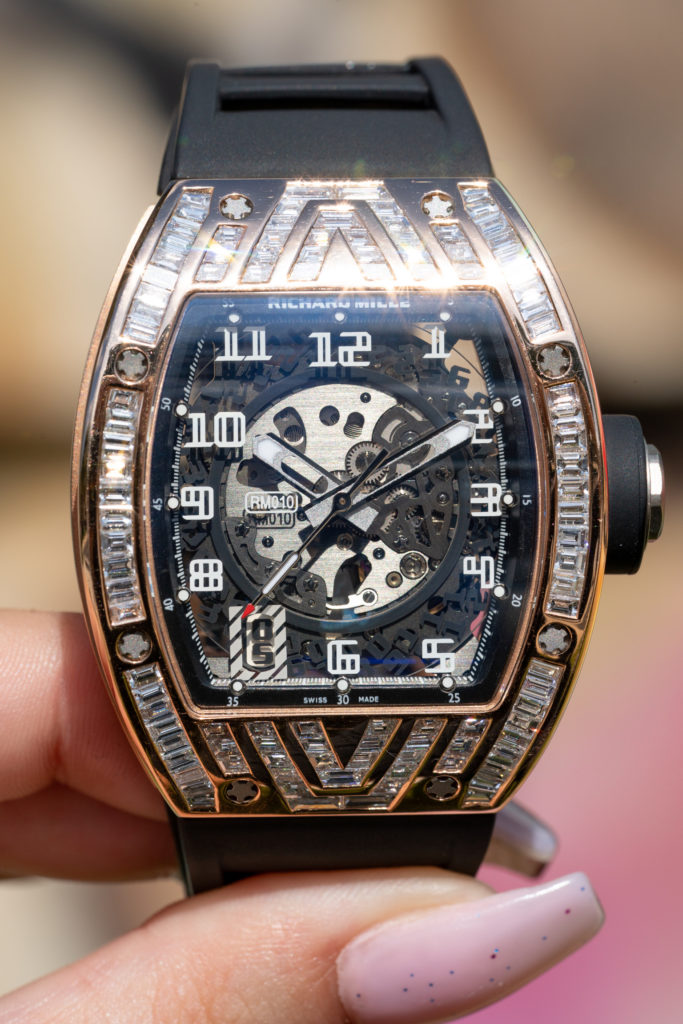 Mille is known for providing innovative technology in the watches he creates. His knowledge of racing cars and shock resistance enabled him to improve baseplate rigidity, decrease friction and manufacture watches with optimal shock resistance.
He utilizes extremely lightweight, high-tech materials that are used in aeronautics and precision surgery such as grade 5 titanium, LITAL, carbon TPT, and graphene. He was the first watch designer to use ARCAP, a material known for being especially resistant to corrosion and magnetic fields. It was incorporated into the RM 002 model.
Other technical innovations he's responsible for include: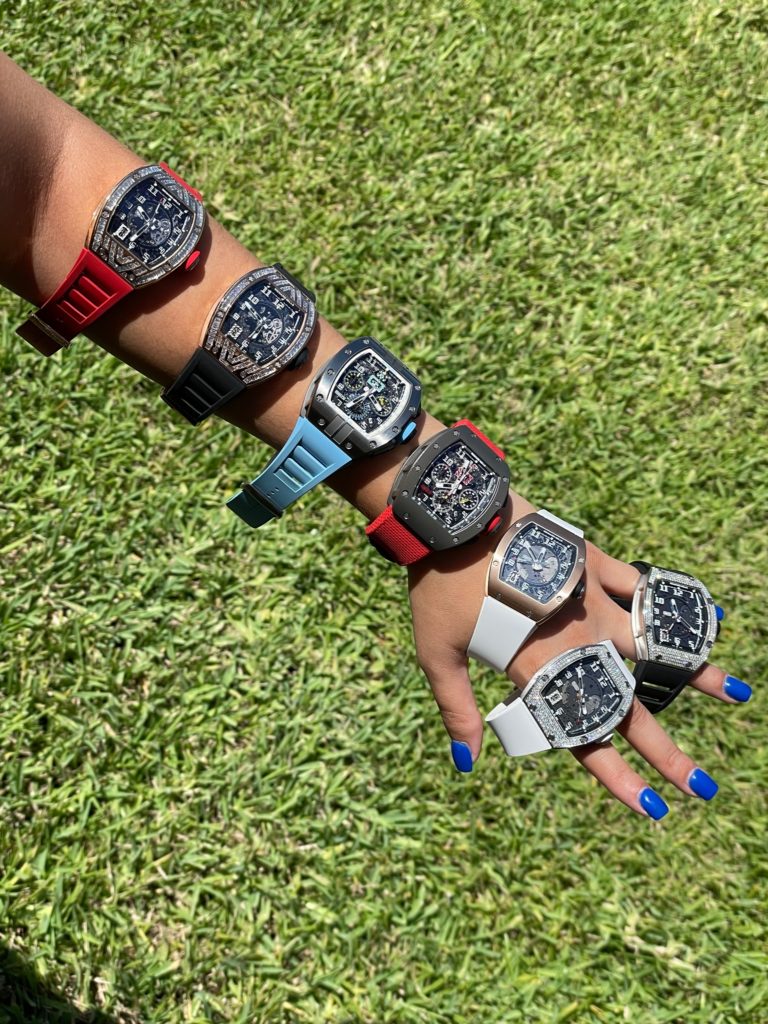 Baseplates created from carbon nanofibers, titanium, and carbon TPT
The first gem set ceramics
The invention of the laminated sapphire crystal
The invention of new watch complications such as the Oracle (RM 069) and the G Force Enforcer (RM 036)
The invention of Quartz TPT and NTPT which was integrated into the RM 011 Carbon TPT
The invention of the invariable geometry rotor (RM 011)
The invention of the de-clutchable rotor
The brand created its own manufactured automatic calibres that included a whirlpool movement
What are Some Stand Out Richard Mille Watch Designs?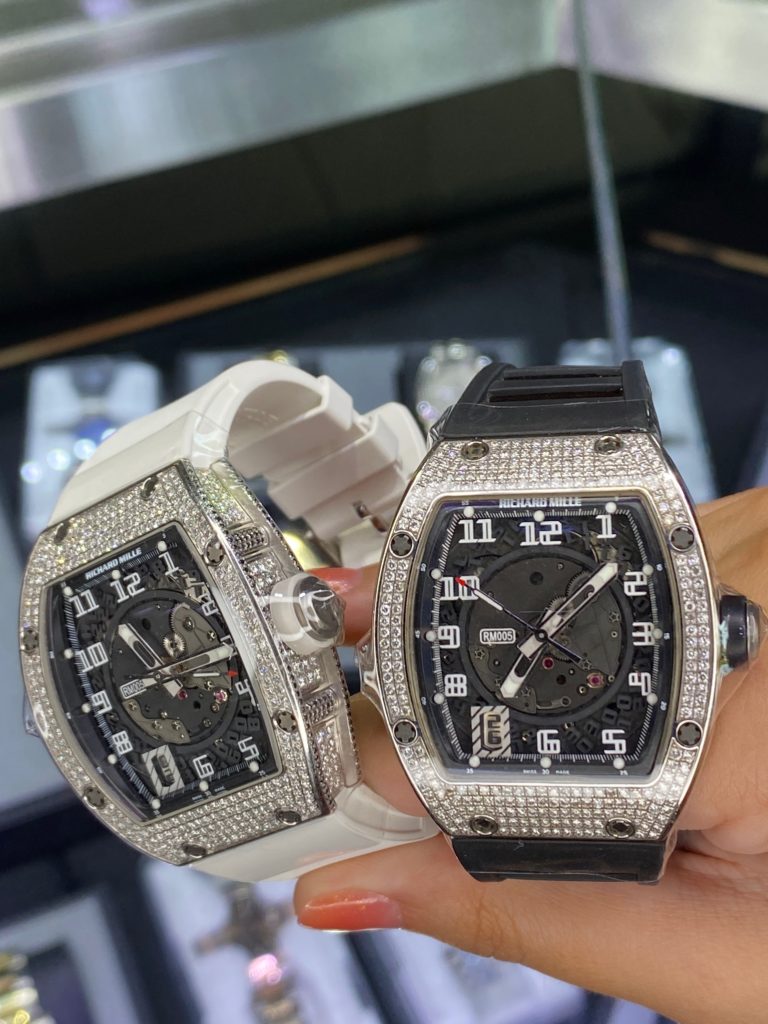 Richard Mille has created some stunning watch designs. But there are a few that stand out.
For example, at the end of 2018, the company came out with the first creation entirely supervised by a woman. The RM 71-01 Automatic Tourbillon Talisman was equipped with the new CRMT-1 automatic caliber house.
The RM 008 and the RM 056 are among the brand's most famous models. Both are chronograph tourbillons that combine tourbillon movement with self-winding characteristics, chronograph split seconds, a torque indicator, and a power reserve indicator.
The RM 008 is one of the most advanced watches in the world and sells for 500,000 pounds (around $653,000 in USD).
The RM 056 stands out for its three-part, all sapphire skeletal case. It is 100% see-through, and it is the first watch to be built completely from sapphire. Only five models were produced which were priced at $1.7 million. The watch has been recognized as the best watch of 2012 at the Salon Internacional de Alta Relojereria Watchmaker's Exhibit in Mexico City.
The RM 59-01 Yohan Blake Tourbillon is another to note. It stands out for its unique green and yellow color scheme. It has a rubber strap, a carbon case and self-winding movement.
The RM 52-05 Tourbillon Pharrell Williams makes a splash with its interesting design. The watch was co-created by Pharrell. After he shouted out the designer in his song, 'Can I Have it Like That', the two teamed up on several collaborations. This model is eye-catching with an astronaut's head on the face and a colorful rubber strap that comes in orange or yellow. It also has a titanium case and self-winding functionalities. With only 30 pieces made, you can bet it sells for a pretty penny.
The RM 27-04 Rafael Nadal Tourbillon is the result of another collaborative effort, this one between tennis player Nadal and Mille. Its face is meant to look like the net surface of a tennis racket. It weighs just 30 grams and only 50 were released.
The RM 52-03 Paris St. Germain (PST) Tourbillon was produced to match the colors of the French Ligue-1 sports club. As such, it features vibrant red and blue colors. Only 10 models were released, and one is owned by Prince of Qatar, Sheik Khalifa Bin Hamad.
The RM056 Jean Todt Sapphire features a skeletal dial and case that took 1000 hours of machining to complete. It required years of research and testing to produce a high-quality watch that came in the motor racing executive and former rally co-driver's favorite colors. With only three made worldwide, it is extremely rare.
The RM 50-04 Kimi Raikkonen Tourbillon was a product of a partnership with the Formula One Iceman. It features a white/cream design against a vibrant red strap. It boasts self-winding movement, a 20-minute split seconds chronograph and skeletonized movement. It was built with carbon TPT and titanium. It came out in a limited edition of 30 pieces.
The RM 52-01 Blue Sapphire Skull Tourbillon is an eye-catching piece. It features a brilliant blue color and an engraved metal skull. It is one of the most expensive Richard Mille watches in JamesEdition. It comes in a handcrafted case designed with a pirate ship flag.
The RM 57-03 Dragon Sapphire NTPT Tourbillon has a dragon inspired image on its face. Other features include a skeletonized baseplate, a rubber strap, and a three-part tonneau shaped carbon case. Each of the eight pieces made bear a hand carved gold dragon, 19 jewels, a free sprung balance design and a fast-rotating barrel. Its curved shape allows it to fit to the wrist for the ultimate in comfort and ergonomics.
The RM 11-03 2018 McLaren is a self-winding watch with a carbon case and rubber strap. Its skeletal design is complemented by vibrant colors like orange, blue and steel gray along with neon yellow accents. It marks the first partnership between Richard Mille and McLaren Automotive.
How to Get Money for Your Richard Mille Watch with a Pawn Shop Loan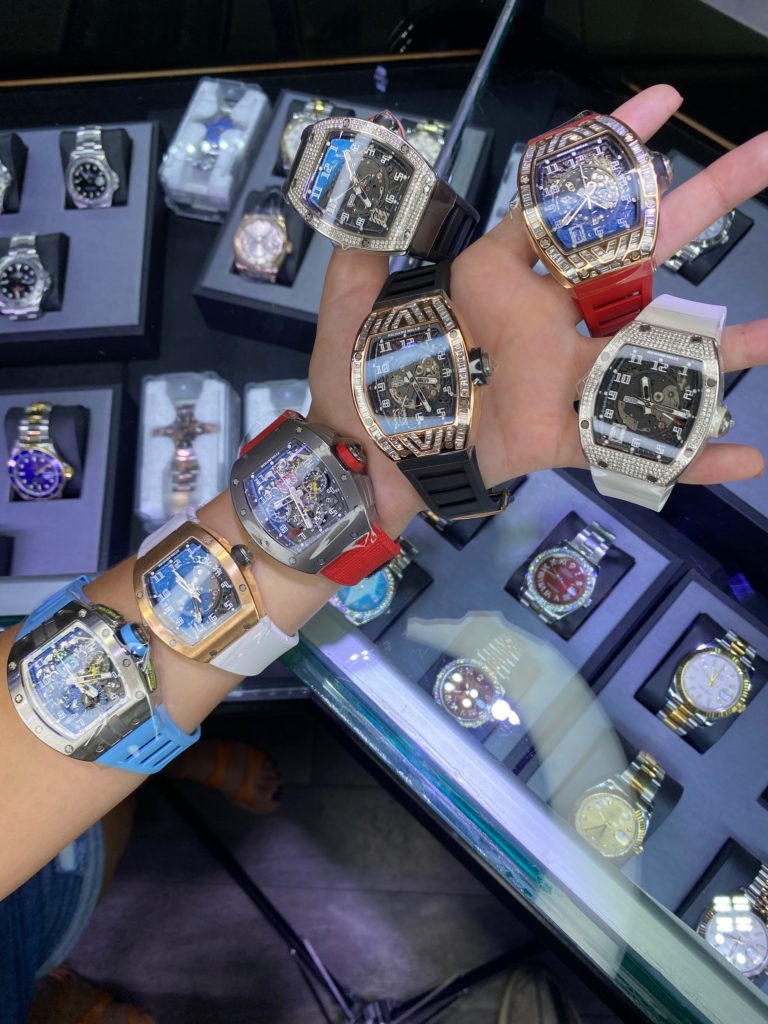 With Richard Mille models being so rare and expensive, you are sure to get a good amount of money for your investment, but it's likely you won't want to say good-bye to a piece that has surely accrued emotional value.
However, there is a way to get money for the watch without selling it. It's a little something called a pawn shop loan.
If you are interested in getting a pawn shop loan, all you will need to do is go to the pawn shop with your item. The sales representative will appraise it and make you a loan offer for a percentage of the watch's value. If you agree to the offer, you can leave the store with cash in hand.
The loan will need to be paid back with interest. Once it's paid off, you will get your watch back.
If you are unable to pay off the loan, you will lose the watch, but the unpaid balance will never reflect poorly on your credit or go into collections.
Why is a Pawn Shop Loan Better Than a Bank Loan?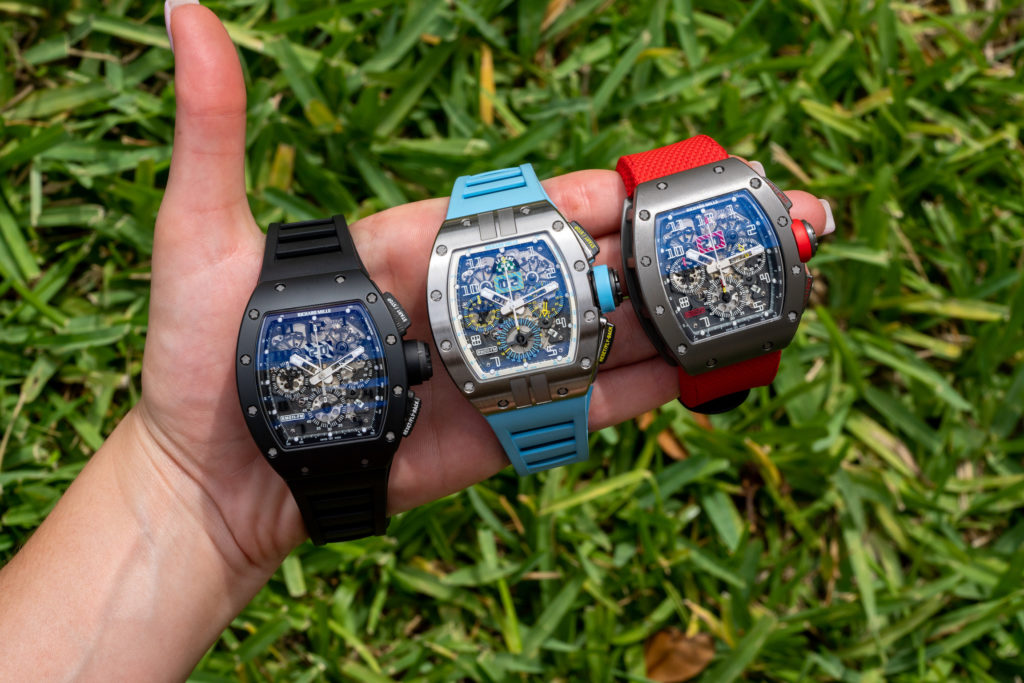 If you are in a financial bind, any type of loan may be beneficial, but here's why a pawn shop loan is better than a bank loan.
Fewer Requirements: If you get a loan from a bank or another type of lender, you will need to show credentials such as a good credit score and reliable income. With a pawn shop loan, all you need is an item of value.
Immediate Approval: Traditional lenders will want to review your paperwork to determine if you are a good risk. This can take weeks or even months. With a pawn shop loan, you will leave the same day with cash in hand.
No Collections/ Bad Credit: If you default on a bank loan, it will hurt your credit score and the unpaid amount will go into collections. If you default on a pawn shop loan, you will lose your item, but the balance will never go into collections or negatively affect your credit score.
Where is the Best Place to Get a Pawn Shop Loan is South Florida?
If you are in the South Florida area and are looking to get a loan for your valuables, Boca Raton Pawn is the way to go.
Boca Raton Pawn is a pawn shop that specializes in luxury items. Over the years, we have built a reputation for being a trusted business in our community. We are the ideal destination for discount luxury shopping and for selling and getting loans.
Here's how our loan services set us apart.
High Valuations: We offer high valuations for your luxury items ensuring you get the best deal possible.
Long Repayment Terms: Most pawn shops ask you to repay loans in just a few months. BRP loans can be as short as a day or as long as 10 years. This gives you plenty of time to repay the money.
Low APRs and Interest Rates: Alternative loans like pawn shop loans usually require interest rates that are through the roof. Our APRs will never exceed 24%.
No Fees or Penalties: BRP will never charge you added fees or penalties. This includes early repayment fees.
Private Appointments: At BRP, we understand that your financial situation is no one's business but your own. That's why we offer private appointments. If you are interested in this option, please call ahead to schedule.
If you are interested in a BRP loan, please be aware that we specialize in jewelry, handbags, and watches only. We also deal with select designers. Call in advance to determine if your item is likely to be accepted.
And BRP isn't only a great place to get a loan, it's a great place to shop. We offer: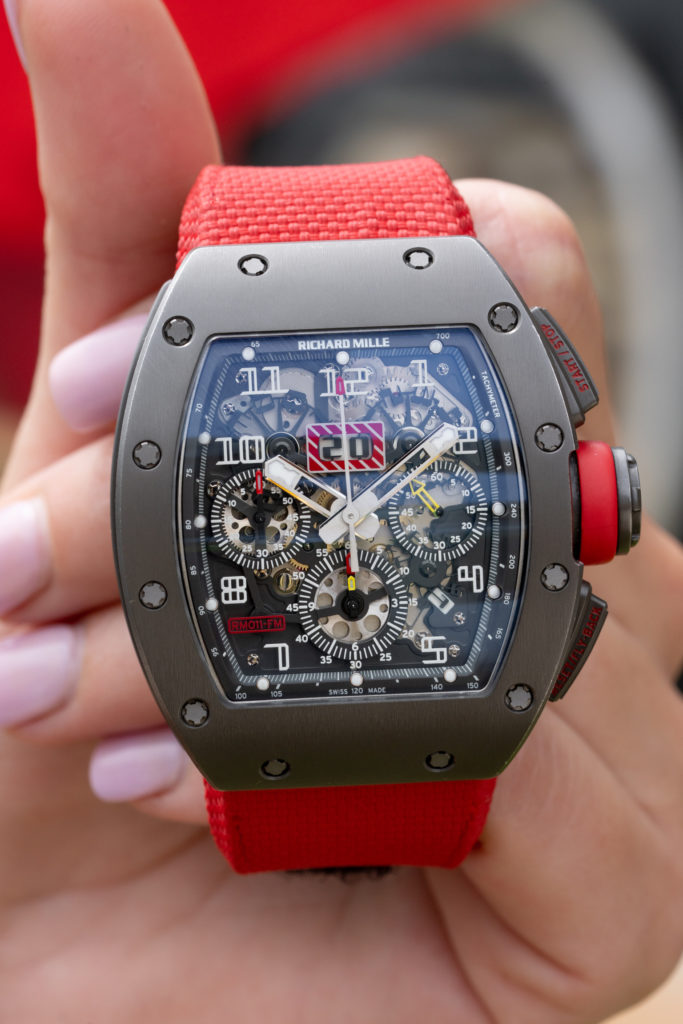 Great deals on the luxury items you've always dreamed of owning
A knowledgeable and attentive staff
A convenient website so you can have our items delivered straight to your door
Today's economics have gotten everyone down. Fortunately, you can get out of your financial rut by loaning valuable items, like a Richard Mille watch, to a reliable pawn shop like Boca Raton Pawn. Contact us to find out how we can help you overcome your money issues and relax.