How Your Gold Chains, Necklaces and Jewelry Can Make a Terrific Investment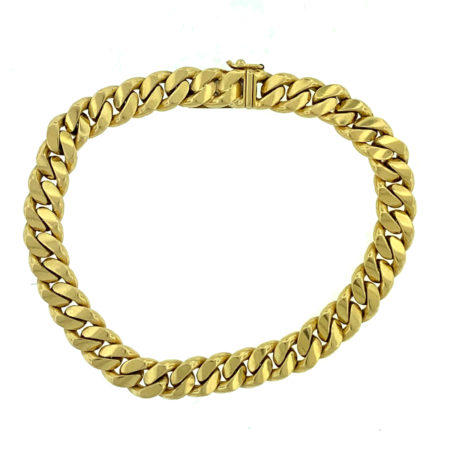 Inflation is crazy and gas prices are even worse! If you are feeling the burn, getting out of your financial crunch may be easier than you think. If you have valuable jewelry in your home, you may be able to get money for your pieces without having to sell them. You can get a pawn shop loan for your items, and you will be able to get them back after the loan is repaid.
This article will give you the information you need to get out of your cash rut and stop letting your finances hold you back.
How a Pawn Shop Loan Works
If you have valuable items in your home, you can use them to get a pawn shop loan. All you need to do is go into the pawn shop with your item. The salesperson will evaluate your item and offer you a loan amount for a percentage of the total item's worth.
If you accept the deal, you will need to pay off the loan with fees and interest. Once the loan is paid back, the pawn shop will return your item. If you default on the loan, you won't get your item back, but the unpaid amount will never reflect poorly on your credit, nor will it go into collections.
Why a Pawn Shop Loan is Better Than a Conventional Loan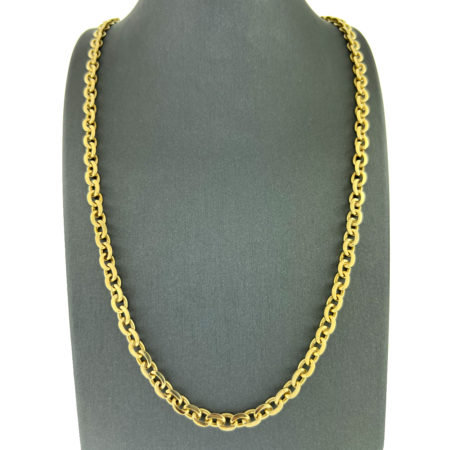 Of course, you can go to a bank to get a loan that will get you out of a cash crunch, but here are some reasons why a pawn shop loan is a better option.
No Qualifications: Most banks and lenders will want you to qualify for a loan before they get you the money. Qualifying typically requires a high credit score and steady income. If you can't meet these requirements, you'll be out of luck. With a pawn shop loan, you just need an item the shop will accept and you're good to go.
You Get Money the Same Day: After you apply for a bank loan, it will take some time before you get approved. It can take weeks or even months until you see the money. With a pawn shop loan, you can leave with cash in hand the same day.
No Collections/ Bad Credit Scores: If you default on your pawn shop loan, you may lose your items, but it will never hurt your credit score and the unpaid amount will never go into collections. You can't say the same for a lender or bank loan!
What Type of Items Can I Loan to a Pawn Shop?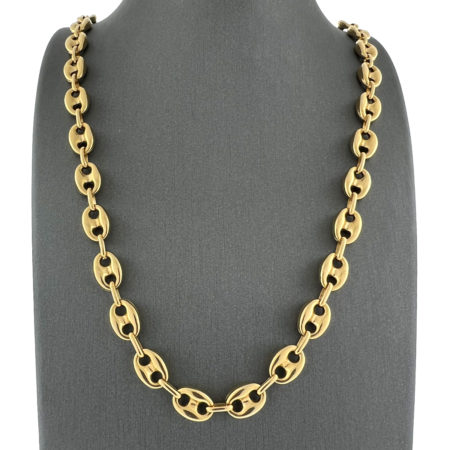 Different pawn shops accept different types of products. The items you put up for loan will have to be in line with what the shop carries.
For example, some shops specialize in musical instruments and memorabilia, so if you are getting a loan from those pawn shops, you may want to bring in a guitar or a concert souvenir.
Other shops deal in jewelry and luxury items. So, if you are getting a loan from these shops, you may want to bring in an expensive watch or a handbag.
It's also important to sell an item that will be worth money. Then you can get a nice chunk that will get you through your financial rut.
How to Sell Jewelry to a Pawn Shop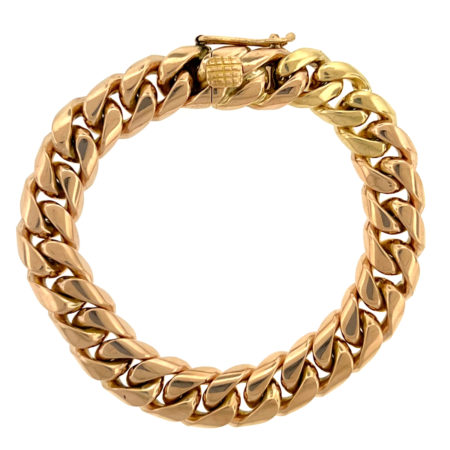 Jewelry is a great item to sell to a pawn shop. But it can be difficult to determine which items are valuable, especially if you aren't the original owner.
Here are some signs that will tell you that your item is worth pawning.
Is It Real Gold?
You may have an item you suspect is gold but you're not sure if it is or not. Here are some telltale signs that will confirm whether it's authentic.
Purity numbers under the karat system such as 8k, 12k, 14k, 18k and so on
High-end brand names engraved into the metal
Letter markings such as GP for Gold Plated and GF for Gold Filled
The skin test which involves pressing the metal tightly to your skin for a few minutes. If your skin does not discolor, the item is real gold. If it turns blue or green, it's likely to be fake.
The Float Test: Real gold should not rise when placed in a container of water.
The Magnet Test: Gold is not magnetic. If your jewelry is attracted to a magnet, it's probably not real.
Apply Vinegar: Gold will not discolor when vinegar is applied. Other metals will.
Apply Nitrohydrochloric Acid: This compound will dissolve most metals, but it will not dissolve gold.
Take it to a Jeweler: A jeweler will be able to tell you if your item is real or not.
Of course, not all jewelry is gold, but that doesn't mean it's not worth money. Here are some ways to tell your jewelry is worth money no matter what elements it may contain.
Look for Stamps: Stamps will tell you the type of metal that is in your jewelry as well as its purity. You may also find designer names engraved.
Look at the Setting: The setting can also be telling. If the stone looks glued on or the prongs look flimsy, your item is probably not real.
Diamonds vs. Cubic Zirconia: Cubic zirconia can be lovely in a jewelry setting, but it's not worth nearly as much as a diamond. You can tell which is which by holding your gem under the light. A diamond will send out bright shimmers and colorful light reflections. Cubic zirconia will not.
Use Google: If you suspect your piece might be worth something, you can take a photo of it and upload it into the Google image search bar. The engine will come up with pieces that look similar. If you find an identical valuable piece, you may have a winner.
Age: You may not know how old your item is, but just about anything that's over 100 years old will be worth money.
Condition: Your jewelry will always be worth less if it's not in good condition. If a gem is missing or a link is broken, your piece won't be as valuable.
What Jewelry Pieces Should I Sell at a Pawn Shop?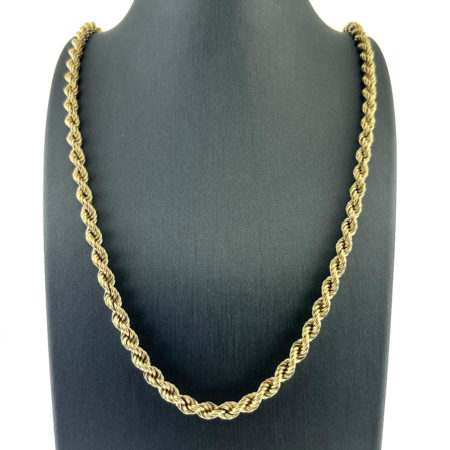 Jewelry that's real will be worth more money, but that's not the only indicator of how much you can fetch for your pieces. Trends play into the value as well.
There are certain styles and designers that can be hot or not. Items that are hot will be in demand and they will fetch you more money. So what's in style now? Let's take a look.
Thick Chains: Thick chains are hot this year. If you have a thick chain made of a real metal, you are likely to get a sizeable loan. This includes everything from chain necklaces to chain bracelets to old fashioned watch chains.
Charms: Charms are a popular jewelry detail. People especially enjoy charms that are meaningful such as talisman that signify guidance, strength, and luck.
Fancy Cut Diamonds and Gemstones: Diamonds and gemstones in unique settings such as those made to look like florals or butterflies are very much in style.
Hoop Earrings: Hoop earrings have been a popular fashion trend for several years and they show no signs of slowing down. If you have a pair that's made of an authentic metal and/or, features precious gems, they are sure to fetch you a pretty penny.
Tennis Bracelets and Necklaces: The tennis bracelet is a classic that's sure to do well at a pawn shop. It is characterized by rows of diamonds, or another gemstone in a gold setting. Similar styles can also be found in short necklace styles and are referred to as Riviere or river necklaces.
Colors: An array of colorful jewels makes any jewelry piece stand out. They can be arranged in a variety of patterns and include different gemstones that provide a unique, high-fashion aesthetic.
What Designers are Hot Now?
There are also certain jewelry designers that tend to do well at pawn shops. Here are a few classics that will get you a nice chunk of change.
Bulgari- This Italian jewelry house is known for releasing exquisite pieces inspired by Roman history.
Van Cleef & Arpels- VC& A are known for their innovative designs.
Tiffany & Co. – This company stands apart for its engagement rings and silver designs.
Dior- Dior provides an elegant, signature style.
Gucci- This designer releases chic and sophisticated jewelry for women.
Chanel -Everything Chanel makes is luxurious, including its fine jewelry.
Cartier- This Parisian jewelry house offers the ultimate in elegance.
Graff- Graff is known for producing elegant diamonds and other gemstones.
Harry Winston- Winston has been nicknamed the 'King of Diamonds'.
Chopard- Chopard's classic diamond jewelry is often worn by A-list celebrities.
De Beers- This diamond expert is often credited with the engagement diamond ring tradition in America.
… and the list goes on.
Why Boca Raton Pawn is the Best Place to Pawn Jewelry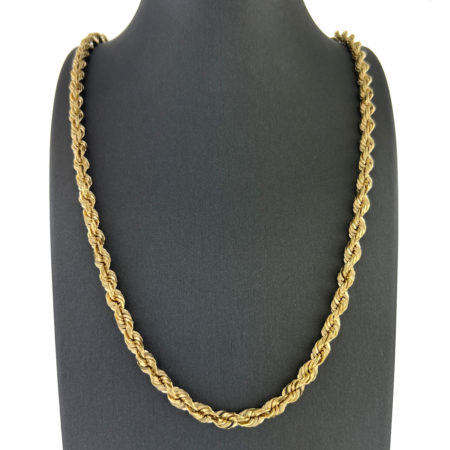 There are plenty of pawn shops that will offer you loans for your jewelry, but if you are looking for one in the South Florida area, Boca Raton is the place to go.
Here's what sets BRP loans apart:
Highest Value: We offer our customers the highest values for their items.
Low Interest Rates: We keep our interest rates low. APRs will never exceed 24%.
Long Term Loans: Unlike most pawn shops that make you pay off your loan quickly, we offer longer term loans that can be anywhere from one day to one year.
No Additional Fees: With BRP, you will never incur fees above those that were originally quoted to you. That includes early payment fees.
Private Appointments: We understand that your finances are your business. That's why we offer our clients private appointments. If you would like to set up a private appointment, please call in advance.
Other Reasons to Love Boca Raton Pawn
Boca Raton Pawn offers terrific loans, but that's not the only reason you will love shopping with us. Here are some other perks to consider:
Luxury Items for Less: BRP carries a wide variety of luxury items. You can purchase the things you've always dreamed of owning at a ridiculously low price point.
Knowledgeable and Courteous Staff: We specialize in luxury items. This makes for a knowledgeable staff that will assist you in finding what you need. And we always treat our customers like family!
Shop Our Website: If you can't make it into our store, no problem. You can shop our website to have luxury items delivered directly to your door.
What to Know Before Loaning an Item to Boca Raton Pawn
There are a few things to be aware of before taking your item into Boca Raton Pawn. These tips will ensure you have a positive experience at our shop.
Know What We Accept: BRP only deals with high end watches, jewelry, and handbags. We also only work with certain designers. If you fill out one of the forms on our website prior to your visit, we can let you know if your item is likely to be accepted.
Bring Any Receipts/ Certificates: BRP's expert sales staff will be able to determine if your items are authentic. But the average shopper will not. Bringing in receipts, original boxes and certificates may help you get a bigger loan for your goods.
Bring in Your Item in the Best Condition: Items that are in good condition will be worth more. Before coming in, it's advisable to clean your item and make small repairs if possible.
If you are in a financial rut, Boca Raton Pawn can provide you with a loan that will tide you over until the cash starts flowing again. We will get you the money you need for your chains, jewelry, and necklaces, and once the loan is paid off, they will be back in your possession. Contact us to find out how we can help you get through difficult times.