Inflation Got You Down? Here's How Your Rolex Can Get You Out of Your Financial Rut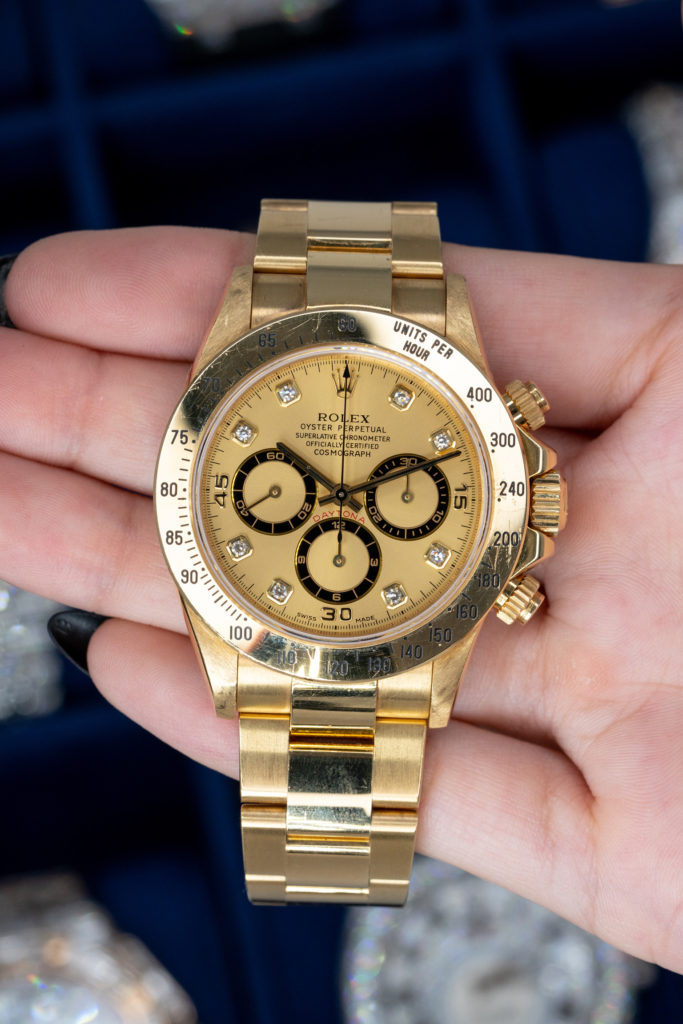 Gas prices! Inflation! The post pandemic blues! It seems as if there's not much to smile about when it comes to economics these days. But there's a silver lining. Here's some good news about improving your financial situation.
If you have something of value in your home, like a luxury watch, designer handbag or expensive piece of jewelry, you can use it to get a loan at a pawn shop. This will allow you to hold on to the items you love while getting some money out of the deal. It's an alternative to selling that gets you fast cash so you can leave your money woes behind.
There are several items that a pawn shop would be happy to accept for a loan including a Rolex watch. Read on to find out more about how your Rolex can get you seeing dollar signs.
History of Rolex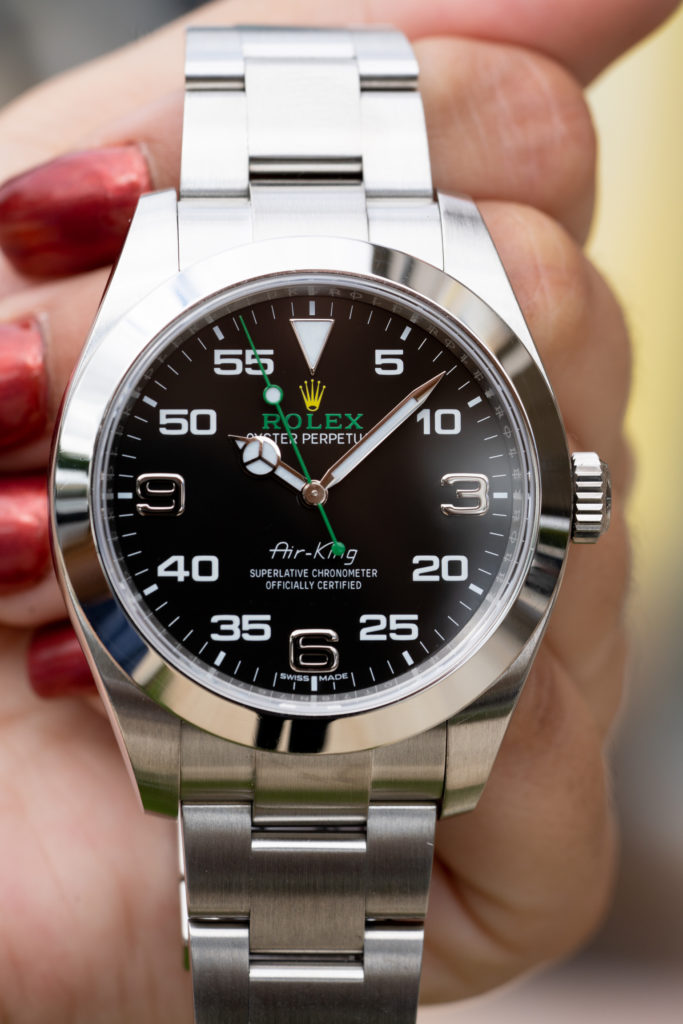 It's hard to think of luxury watches without thinking of Rolex.
The company was founded in 1905 in London, England by Hans Wilsdorf and Alfred Davis. They eventually moved to Geneva, Switzerland due to the unfavorable economy in the U.K. after WW I. The company started out importing Swiss movements and selling them to jewelers who put their own name on the dial, but they soon began making entire watches on their own.
The company was originally called Wilsdorf and Davis, but they changed their name to Rolex in 1908. Many wondered why the company was not named after either of its founders, but it is said that the moniker was chosen because it was easy to pronounce and could easily fit on a watch face. The company owners also thought its pronunciation was similar to the sound of a watch being wound.
Rolex Innovations
Rolex is known for being a leader in the watchmaking industry and they have many innovations under their belt. One is the Oyster shell, a hermetically sealed case that allows a watch to be adjusted while protecting it from water and dust.
The company also patented a self-winding mechanism called a perpetual rotor that relies on gravity to move freely. The two features were combined in a Rolex watch known as the Oyster Perpetual.
Although Rolex produces many mechanical watches, the company played a role in the development of original quartz watch movements. They collaborated with other manufacturers to create the Beta 21 quartz movement used in the Rolex Quartz Date 5100 as well as the 5035/5055 movement that would be used in the Rolex Oysterquartz.
Rolex was also known for the 'Cerachrom' ceramic bezel which they used on the GMT-Master in 2005. They have since used ceramic bezel inserts in many of their watches including the Sea Dweller, Deepsea, Submariner and Daytona watches. It is an improvement on the aluminum bezel as it does not wear out from UV light exposure, and it is extremely scratch resistant.
The company also used a high-grade stainless steel that is resistant to corrosion and shows a wonderful luster when polished.
Other innovations include:
Being the first watchmaker to earn a chronometer certification for a small lady wristwatch in 1910
Releasing a wristwatch mechanism featuring a rotor, a full 360 degrees rotating weight to power the watch by the movement of the wearer's arm keeping the mainspring power more consistent and making for more reliable timekeeping in 1931
Introducing the first chronometer wristwatch with an automatically changing date on the dial in 1945
Releasing a case that remained waterproof up to 100 meters in 1953
Producing a wristwatch that showed two time zones at once in 1954
Making a wristwatch with an automatically changing day and date on the dial in 1956
Most Expensive Rolexes Sold at Auction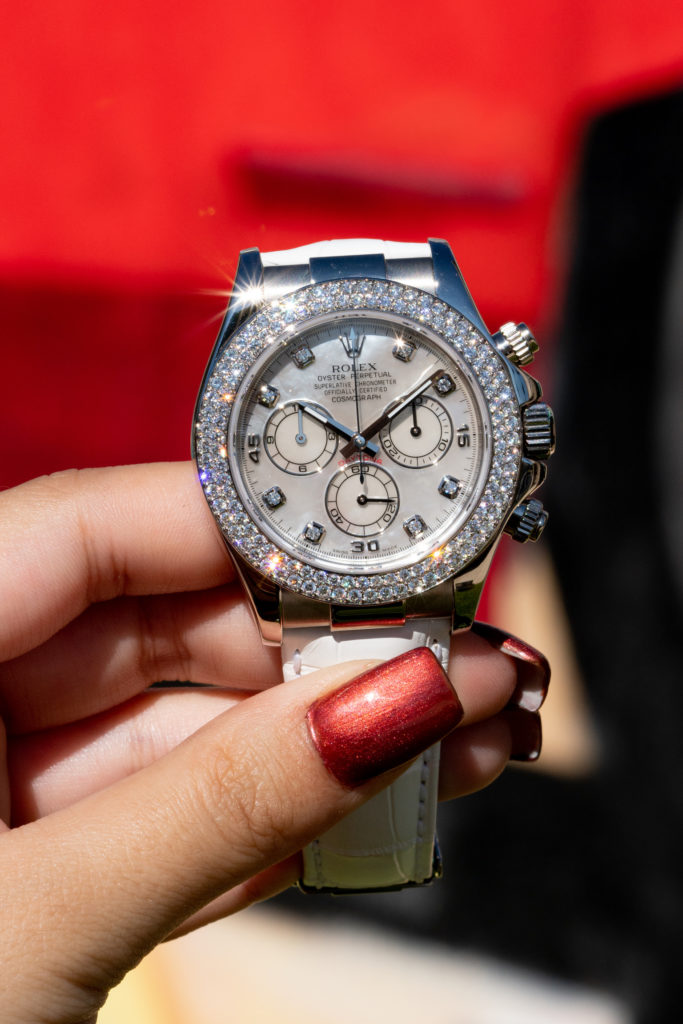 Rolex has manufactured some expensive pieces in its time. Here are a few that have brought in a considerable amount at auction.
Rolex Daytona: A Rolex Daytona manufactured in 1968 sold at a New York Phillips auction in 2017 for $17.75 million. It was originally purchased by Joanne Woodward who gave it to her husband Paul Newman as a gift. As of 2018, it was the most expensive wristwatch ever sold at auction. It is believed to have been originally purchased for about $200.
Rolex Daytona Unicorn Ref: This watch was sold at a Phillips auction in Geneva in 2018 for $5.937 million making it the most expensive Rolex timepiece ever sold at auction.
Other Notable Models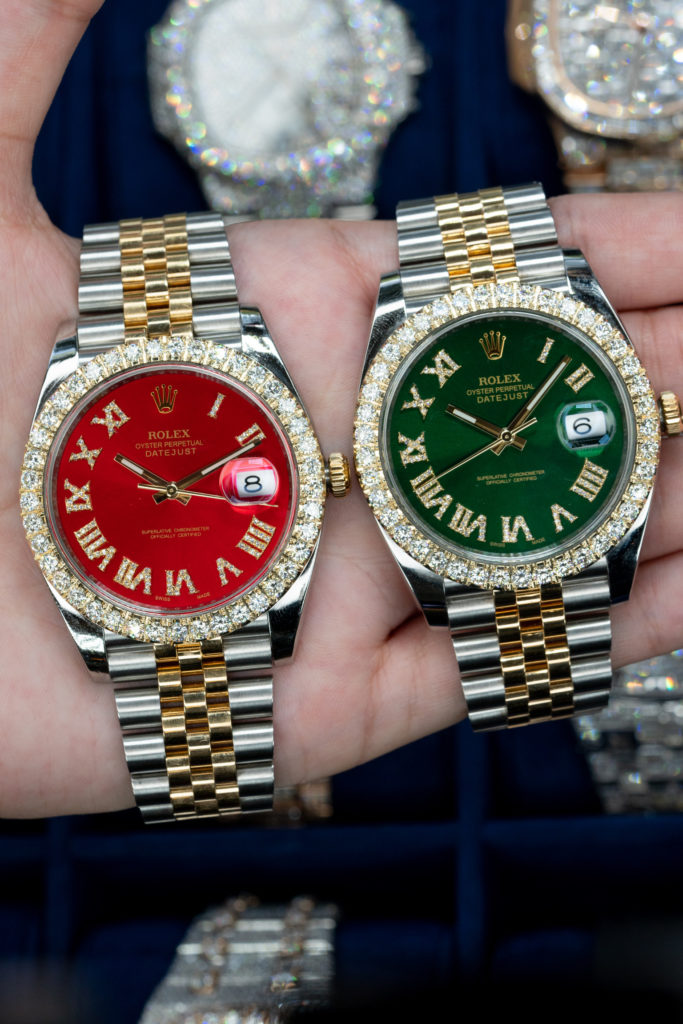 Here are some other notable Rolexes to look out for.
GMT Ice Reference: The GMT Ice Reference was the most expensive watches produced by Rolex. At its 2007 release, it had a retail price of $485,350. It is made of an 18-carat white gold and features nearly 30 carats of brilliantly cut diamonds that cover almost every inch of the watch's surface. It also has an Oyster case, a Triplock winding crown and a screw-down case back. It has a self-winding automatic movement with 31 jewels and a 50-hour power reserve.
Air-Kings: The Air-Prince line was designed to honor the RAF pilots of the Battle of Britain. The Air King was born out of that line with a 40 mm case in oystersteel, a solid link oyster bracelet and a distinctive black dial. It carries on the aeronautical heritage of the Rolex Oyster as it's made of a highly corrosion resistant oystersteel and features the highly functional and comfortable oyster bracelet. Its 3230 movement ensures optimal performance.
Rolex Submariner Date: The Rolex Submariner Date was first launched in 1953. Designed for divers, it could remain functioning in water depths of up to 100 meters. It features a unidirectional rotatable bezel and an engraved 60-minute graduation that allows divers to monitor dive time and decompression stops safely and accurately. It is corrosion resistant with a Cerachrom bezel insert that keeps it safe from corrosion and UV rays.
Sky Dweller Oystersteel: The Rolex Sky Dweller is one of the rarer Rolex models. The self-winding timepiece was originally made for pilots and frequent travelers as it allowed them to keep track of two time zones on the same dial. The wearer can set local time on the main dial and use a smaller dial off center to keep track of a second time zone.
Cosmograph Daytona: These watches were introduced in 1963 with professional racecar drivers in mind. They have a chronograph function that can be used to keep track of different sets of time. There are two small pushers on the right side of the watch that allow the wearer to activate the chronograph function. The pushers can be screwed down to ensure waterproofness at up to 100 meters.
Rolex Datejust: The Datejust was released in 1945 as a celebration of Rolex's 40th anniversary. It comes in various styles with different dials, materials, and bracelets. Face sizes range from 28mm (the Lady Datejust) and go up to 41 mm. Metals include stainless steel, white gold, yellow gold and rose gold. The watch is popular as it is has a versatile appearance ensuring it will look good with casual and professional outfits. You can also have precious stones added to the dial.
Rolex Day Date: The Day-Date is one of the most expensive Rolex models and it is worn by celebrities and political leaders around the world. First released in 1956, it is waterproof and features a self-winding chronograph. It displays the day and date. It is the first watch to feature the jubilee bracelet which offers exceptional fit and function. It comes with 3255 movement.
Rolex Pearlmaster: The Pearlmaster is one of the most expensive Rolexes you can buy on the market. It is available with a 34mm and 39mm watch faces and comes in white gold, yellow gold and rose gold. It is a high-end version of the Datejust and features carved diamonds and precious gems. It comes with three bracelet choices two of which have gems in them. It is waterproof up to 100 meters. Each stone in the dial has been aligned for optimal height, orientation, and position.
How Your Rolex Can Get You Out of a Financial Rut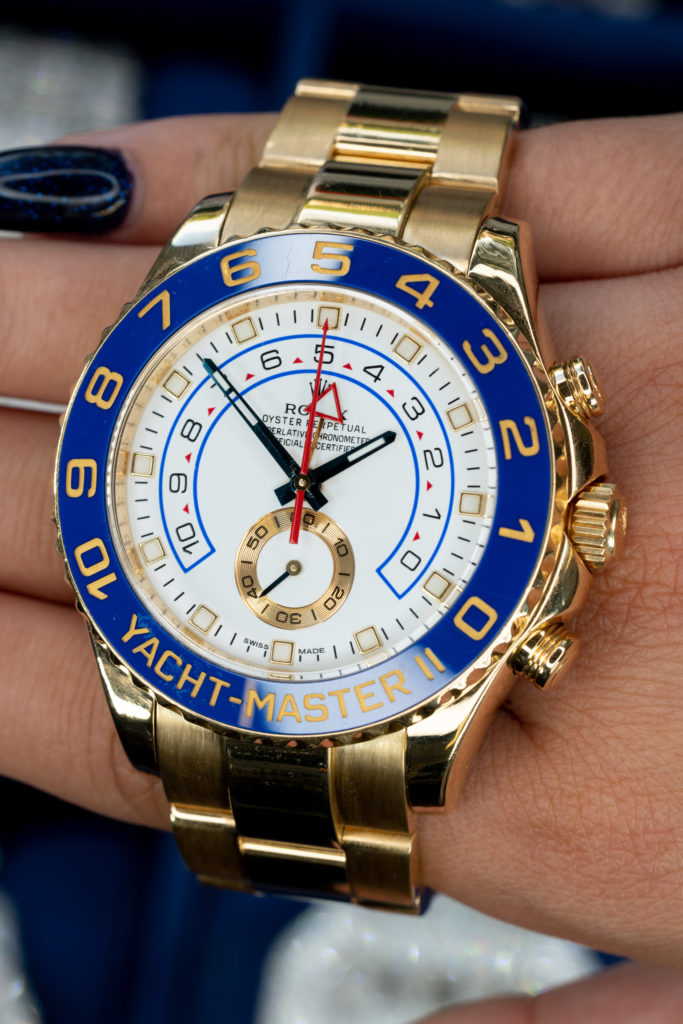 Like most luxury items, Rolexes tend to be great investments as they gain value over time. But most people will not want to sell their fine watches that they have surely grown attached to. So how can you use your watch to get you out of a financial rut? A pawn shop loan is the ideal option.
If you have never gotten a pawn shop loan before, here's how it works.
Go into the pawn shop with your item of value. The salesperson will assess your item and offer you a loan that is a percentage of what it's worth.
If you accept the loan, you can walk out with cash in hand.
You will need to pay off the loan including fees and interest over the agreed upon amount of time.
If you are unable to repay the loan, the shop will keep your item, but the balance will never go into collections or hurt your credit.
It's as easy as that!
Why a Pawn Shop Loan is Better Than a Bank Loan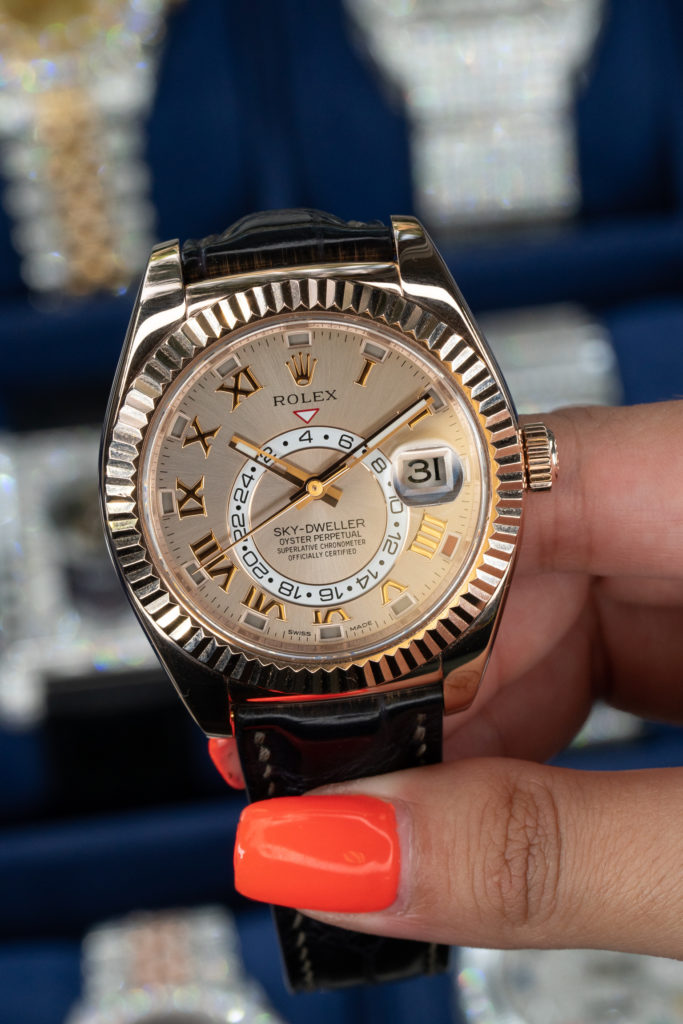 A pawn shop is not your only loan option. For example, you could get a loan with a bank or another financial institution or lender. But here's why a pawn shop loan is so much better and easier.
Qualifying is Easy: If you are trying to get a bank loan, you will need to show that you have good credit and a certain income. With a pawn shop loan, all you need is something of value and you are good to go.
Instant Cash: After applying for a bank loan, you could be waiting weeks or even months to get your money. With a pawn shop loan, you can leave the same day with cash in hand.
No Collections/Bad Credit: If you default on a bank loan, it will hurt your credit and it will go to collections, so you get people hounding you day and night. If you default on a pawn shop loan, you may lose your item, but the amount will never go into collections or bring your credit score down.
Why Boca Raton Pawn is the Best Choice for Your Pawn Shop Loan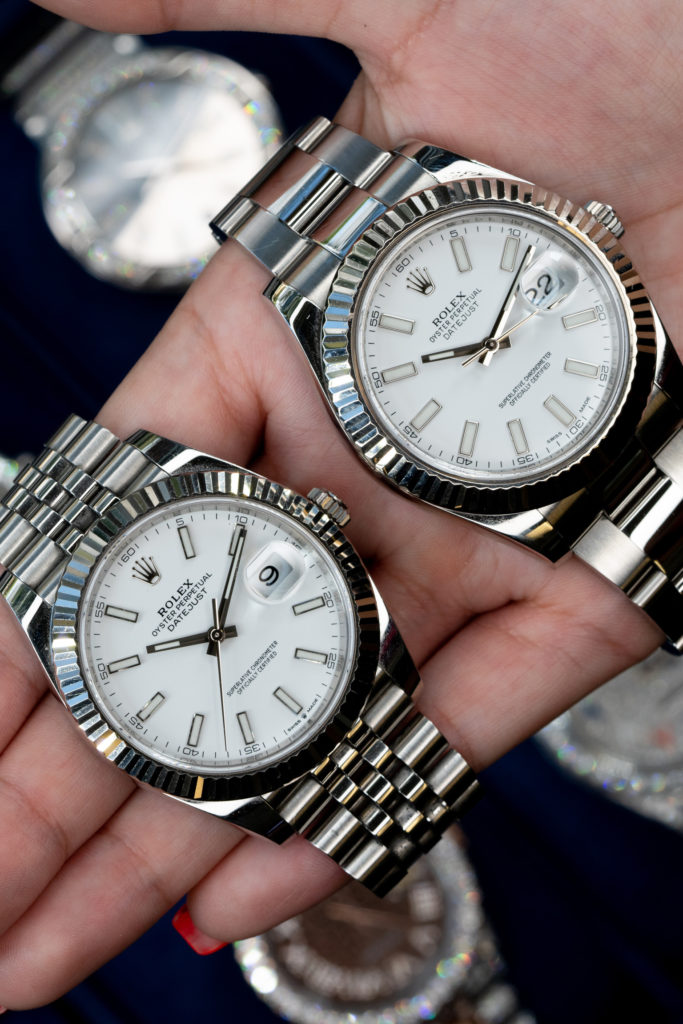 There are plenty of pawn shops that offer loans, but Boca Raton Pawn may be the best option out there. Here's what we have to offer.
High Valuations: We promise to give you top dollar for the items you are looking to pawn.
Low APRs: Most pawn shops loans come with interest and fees that are through the roof. Our APRs are never above 24%.
No Surprise Fees: BRP will never charge surprise fees including early repayment fees.
Longer Terms Loans: Many pawn shops offer short term loans, so you'll need to pay the money back quickly. BRP loans can be as short as one day and as long as 10 years giving you plenty of time to pay what you owe.
Private Appointments: At Boca Raton Pawn, we understand that your finances are your business and no one else's. That's why we offer private appointments to customers looking for loans. Please call in advance if you would like to schedule a private appointment.
What Else Makes Boca Raton Pawn Great?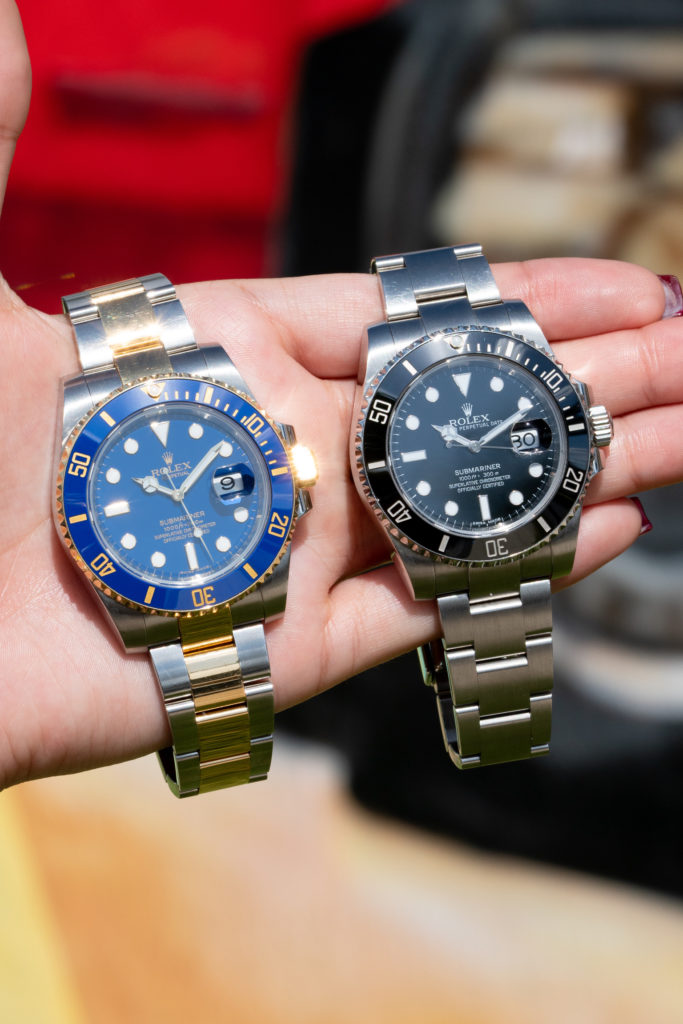 And Boca Raton Pawn offers so much more than great deals on loans. Here are some other things you can look forward to when you shop our store.
A Great Selection of Affordable Luxury Items: We sell a variety of luxury items at affordable prices giving you the opportunity to purchase the things you've always dreamed of owning.
A Knowledgeable Staff: We specialize in luxury so our caring and attentive staff will provide you with the advice you need to make a smart purchasing decision.
Online Options: Can't make it into our store? No worries! You can shop our online selection for the luxury goods you are looking for.
Today's economy is not pretty. A pawn shop loan can get you the help you need to get out of your financial rut. Contact Boca Raton to get the best deal on your luxury items so you can leave your stress behind you.