Rolex Prices Are Sky High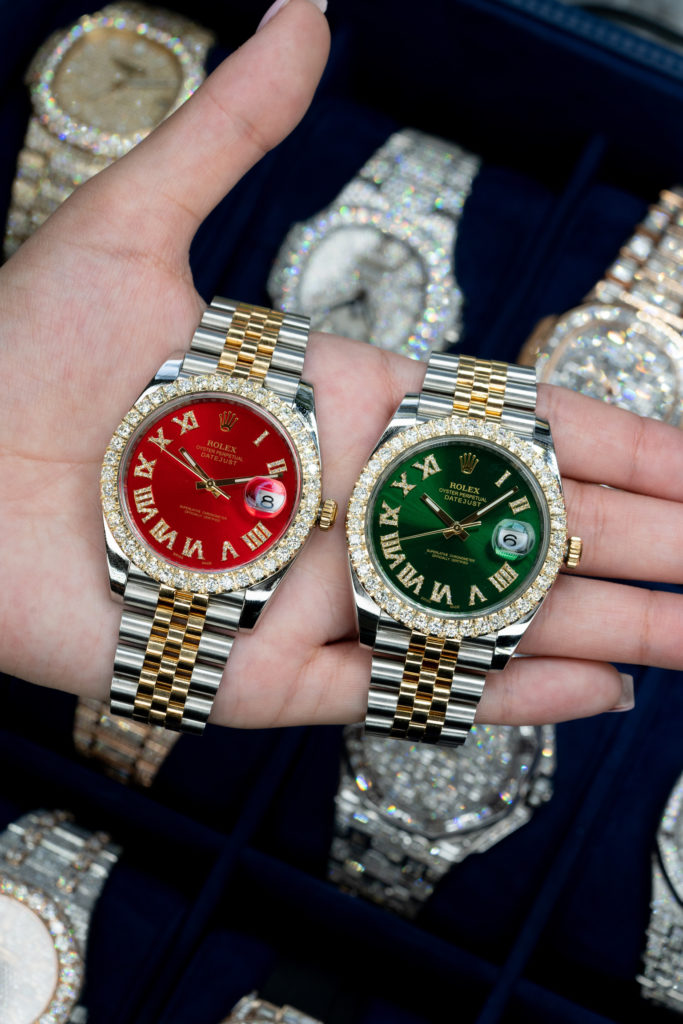 To begin with, it's not unusual that a brand revises its price list every year. It's a standard technique in most businesses, whether we're talking about watches, cars, or any other type of manufactured item. So the publication of a rectified price list for 2022 by Rolex is a routine business practice that, in theory, is not a noteworthy event. Price lists are usually updated on an annual or semi-annual basis to reflect changes in the price of crude oil materials, labor, production costs, other external expenditures, and inflation, which impact the majority of consumer items.
According to the most recent statistics, we're seeing impressive inflation worldwide (approximately 7% in the US, 3% in France, and 5% in Germany). The pandemic, which is still causing problems for manufacturers, continues to affect raw material prices and has impacted wages – which is certainly a positive aspect on the one hand, but less so when it comes to the cost of consumer goods. There are a plethora of catalysts and exogenous causes that can warrant a price adjustment.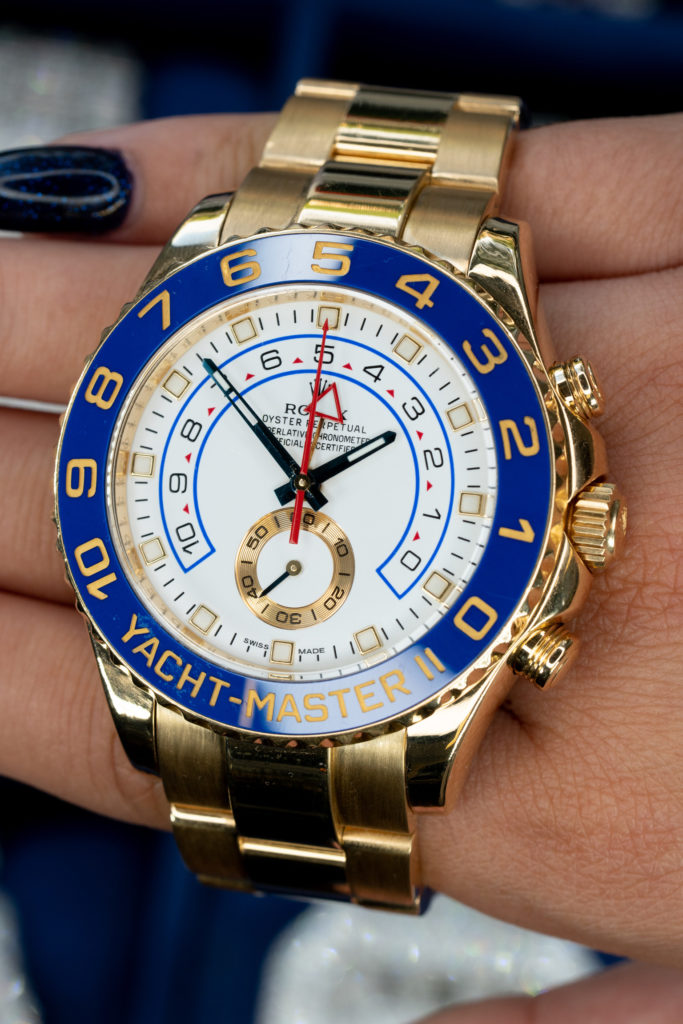 If we take a closer look at Rolex, we can observe that the corporation is experiencing major supply issues. Demand for its steel sports watches is at an all-time high, with most references being nearly difficult to obtain from stores at advertised pricing. As a result, these watches are frequently sold for a premium, with some models selling for two or three times the RRP on the pre-owned market.
Rolex is well aware of the situation and is working hard to increase supply. However, if the business wishes to maintain its well-known level of quality, this isn't something that you can change suddenly. This also implies that the company must expand its workforce as skilled watchmakers become increasingly scarce. Coincidentally, wages are rising as a result of labor scarcity. These are some possible explanations for the significant increase in pricing shown on the 2022 Rolex price list. The other possibility is that Rolex wants to capitalize on the success of its timepieces.
Before delving into the prices, a clear tendency appears. Most, if not all, steel sports/professional watches are experiencing a price drop of 10 to 11 percent. Other full-steel models, such as the Date just or Oyster Perpetual, are not seeing the same dramatic increase, with costs just rising by 3 to 4%. In the same line, Rolesor models and watches built entirely of precious metals or ultra-high-end models are only affected by a 2.5 to 3% price increase; this can be explained by the recent stability in the price of valuable raw metals.

This Is The Time To Maximize The Value Of Your Rolex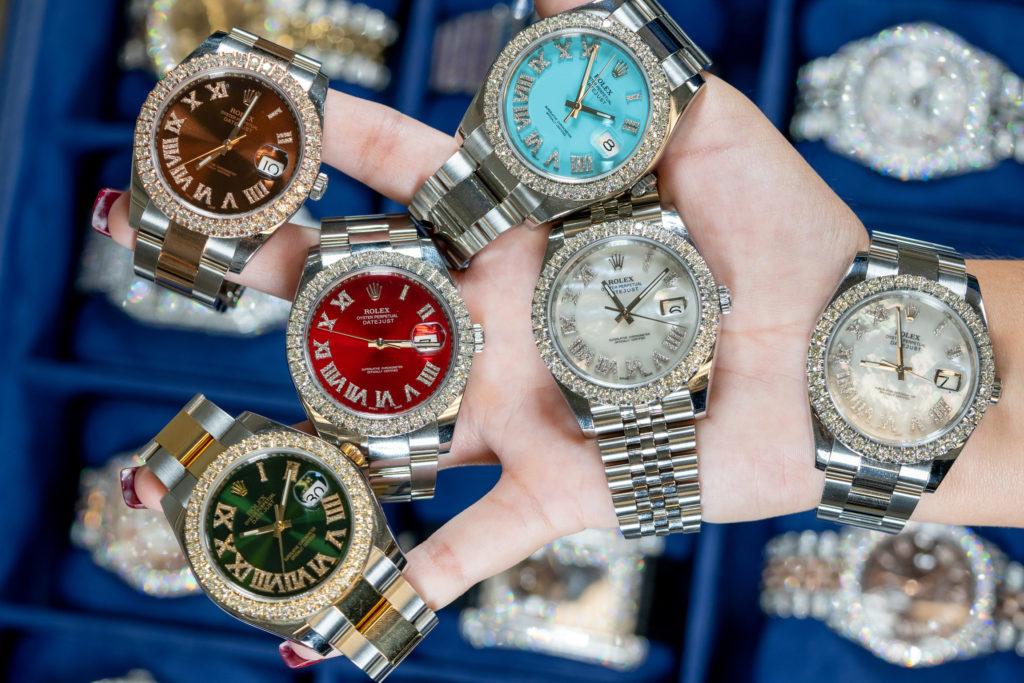 A Rolex watch is like possessing a piece of royalty. The consistent increase in the value of Rolex watches year after year adds validity to the concept that Rolex watches are an excellent investment. You're probably wondering if the value of Rolex watches has risen. They most surely have. The experience of owning or purchasing a Rolex watch is full of unique encounters. The best aspect is that your Rolex will almost certainly improve in value over time. You may have heard that an antique Submariner, Daytona, or GMT Master that has been in the family for years is now worth thousands of dollars.
If the Rolex watch price rises, it becomes the most critical factor in boosting the worth of your investment in these watches. The value of pre-owned timepieces while also considering the general cost of a new watch. A worldwide rise in Rolex watches price will most likely affect the price of pre-owned or antique Rolex watches. So if you don't already own a Rolex but plan to acquire one soon, the brand's price growth strategy almost certainly means that your investment in Vintage Rolex Watches will make you wealthier over time.
While we feel you should buy a Rolex model that you enjoy and will wear rather than one for investment purposes, it is a possibility. The new object you're buying will most certainly gain in value over time, or at the very least hold its value.
How can one set a monetary value on a Rolex watch in any event? Is the price predicated on a captivating origin tale that connects the wearer to a legend from a bygone era? Is the value in the watch's inner workings, innovation, and technological upgrades? Is it the craftsmanship associated with the brand name? Perhaps it all boils down to the materials used (such as platinum bracelets) and the inclusion of diamonds.

Use The Watch As Collateral For A Loan Rather Than Sell It Outright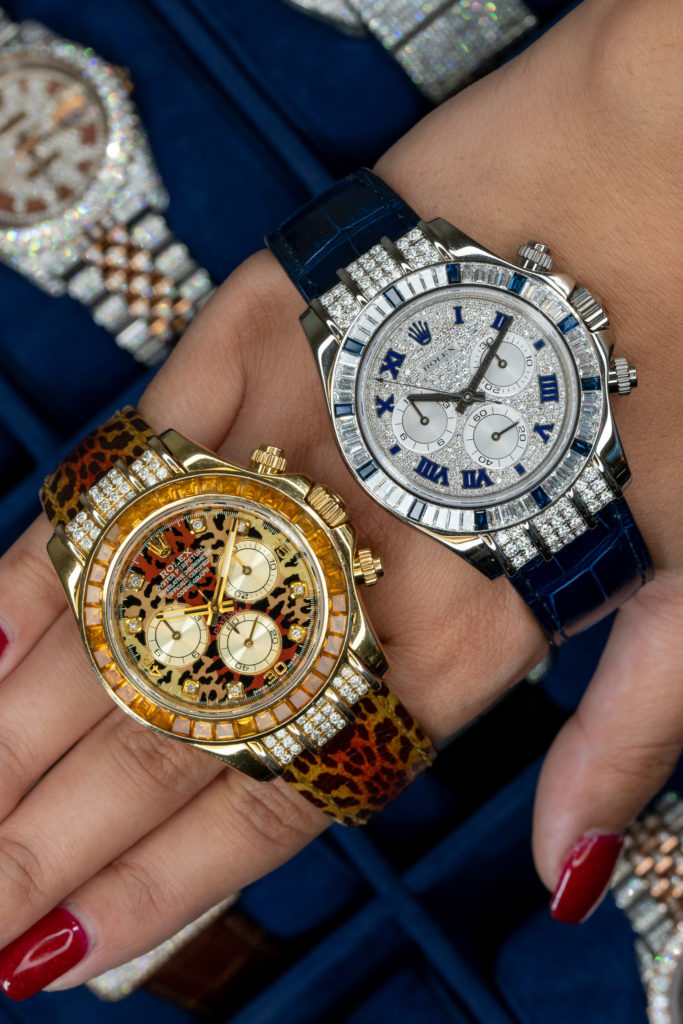 Money is in short supply. It's particularly scarier in these difficult economic times. But that doesn't imply you have to live a low-quality existence. On the contrary, you can fix all your financial problems by taking out a secured loan. And utilizing your luxury Rolex watch as collateral is one of the most acceptable ways to get a loan. However, you must do everything correctly. So before you take out a loan on your Rolex watch, think about the following things.

Why Use A Watch As Collateral?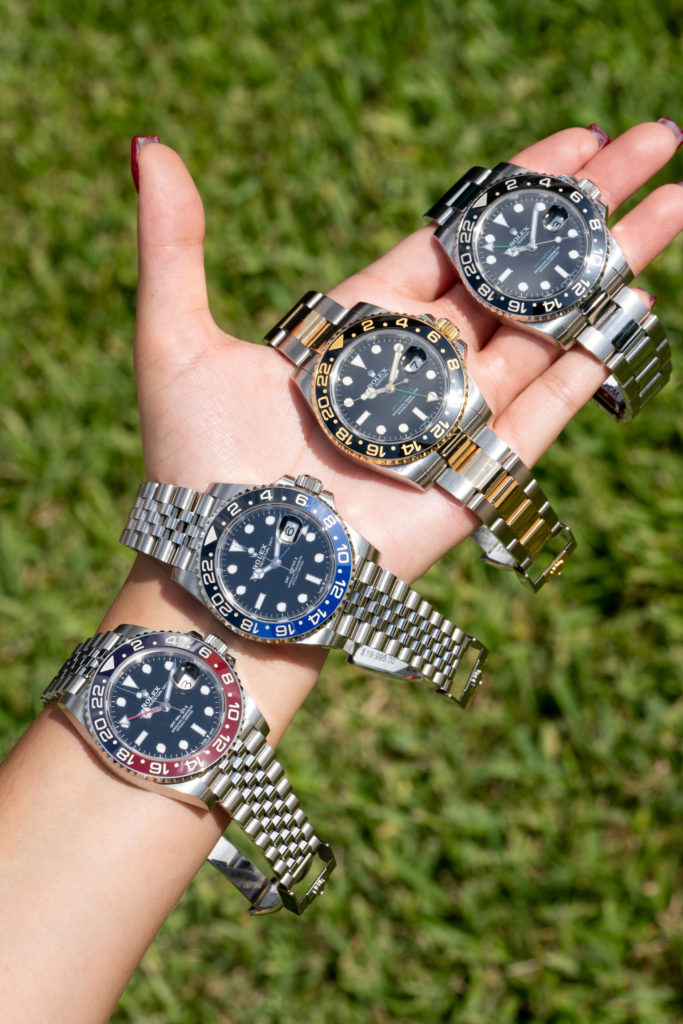 Isn't it true that your watch is precious? However, life can present unanticipated circumstances that force you to seek finances on short notice using your watch as collateral. For example, if you default on a loan, your lender has the option of selling the watch to recoup the loan amount. If you believe that standard loans are taking too long, collateral may be your best option. You can utilize the secured loan to meet your family's necessities, make investments, or pay for unforeseen obligations such as medical bills.

The Benefits of Secured Loans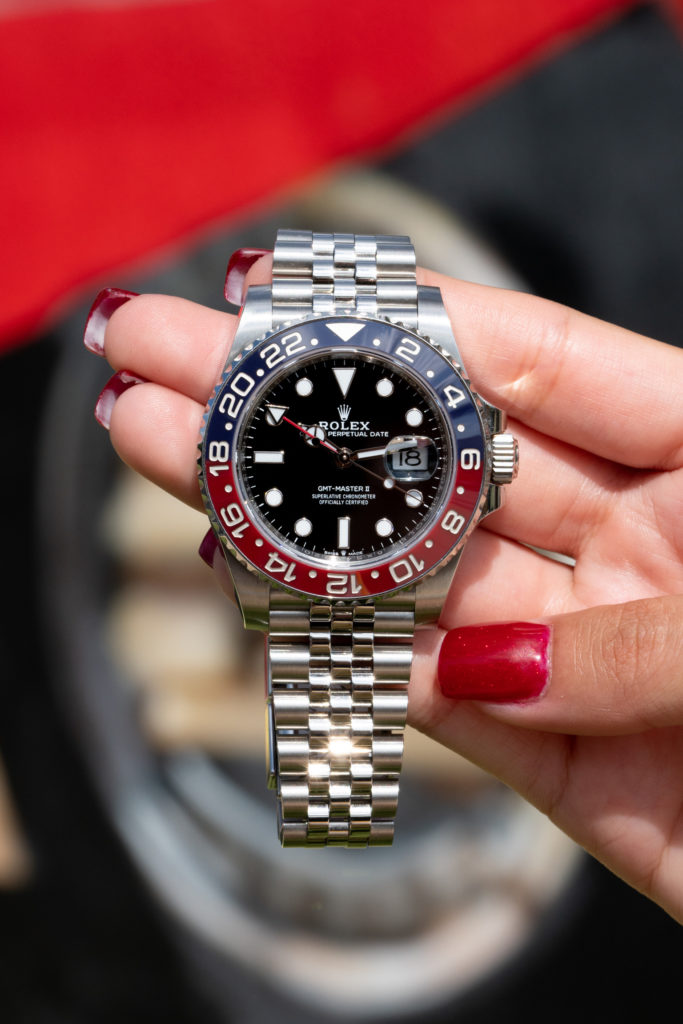 The most excellent thing about such loans is that you can get money within a day of being approved. Are you wondering why the majority of individuals choose this form of loan? Since most creditors frequently provide loans with attractive interest rates for short periods. The only drawback to having a loan under your name is that the creditor may take your contract if you fail to make the repayments as agreed. As long as you can guarantee the lender getting their money back, this makes it logical.
Is Getting A Loan On My Watch The Best Option?
Your watch is a powerful tool. And, because the market is primed for investment, you can borrow the most money against your watch. When it comes to financial difficulties, though, you can acquire a loan on your watch. Although selling your watch may appear to be a better solution, it is not. This is because resale values are significantly lower than the genuine value of your watch. You might also consider selling your luxury watch at an auction house, but the fees can be prohibitively high, resulting in a value far below the winning bid.

Check Its Value

Before you take out a loan on your luxury watch, you should figure out its worth. Of course, if you sell your watch altogether, it will be considerably more valuable. However, if you wish to regain your watch, you should ask for a collateral loan. It is common for pawnbrokers to lend money depending on the value of your timepiece. There will be consideration given to the age, condition, model, and materials used.
The Bottom-Line
Luxury timepieces are, of course, pricey. Rolex premium timepieces have a cult following. As a result, giving them away can be tricky. The information provided above will assist you in obtaining a loan against your luxury watch.

How Does Pawning Work?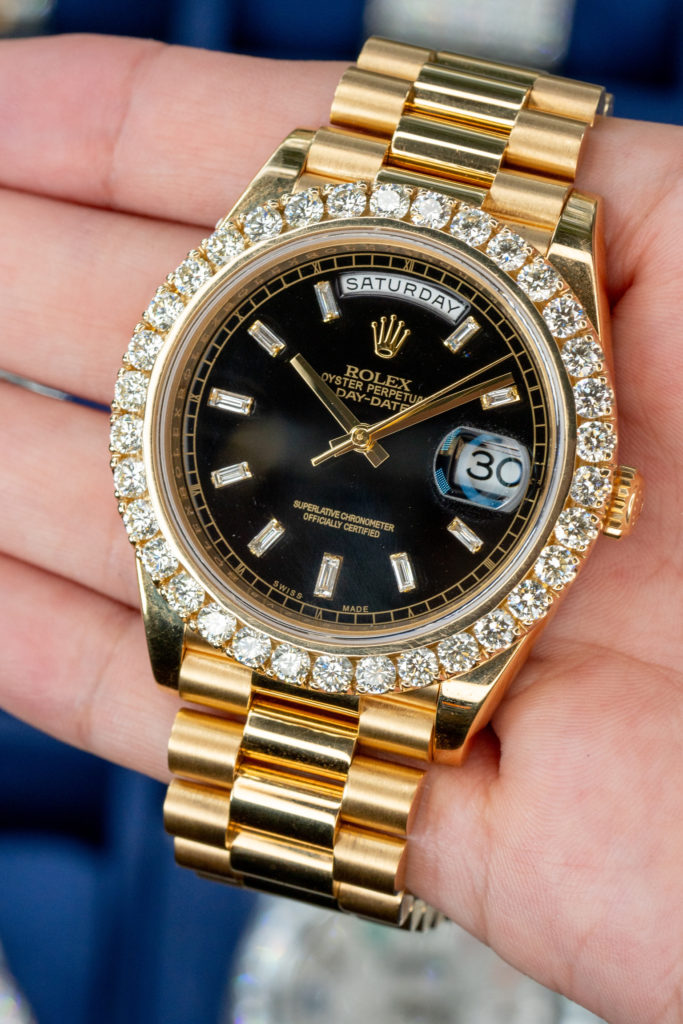 What exactly does it mean to "pawn" something? Pawnshops are often modest businesses that provide secured loans to customers who give personal goods as security. The majority of people who interact with pawn shops are looking for quick cash. However, if the object is pawned for a loan and not paid back within a set amount of time (typically with interest), the pawned item will be offered for sale to other consumers. Pawnshops may also trade products in their store for personal property brought in by consumers or pay customers for their items. Pawnshops might be a lifeline for folks who have small debts.

Are Pawn Shops Well-Regulated and Safe?

Some people believe that pawn shops buy and sell stolen goods. On the other hand, Pawnshops are subject to the laws and regulations of the state in which they operate. Customers' responsibility is to supply their contact information and any serial numbers attached to an item being pawned to a pawnbroker.

How Do Pawn Shops Determine Value?
The pawnbroker must determine its worth before providing a loan on an item you bring to a pawn shop. So, how do pawn shops determine the cost of things? Pawnshops base an item's price on its current appraised value. They examine the item to see if it is in good shape and then decide whether or not you can resell it.
Advantages Include Quick Cash No Credit Check
Pawnshop cash advances provide a few significant advantages over other small-dollar loans when it comes to securing some quick cash for emergency costs.

No Credit Check, No Worries About Credit

While there are many different sorts of no credit check loans available that don't care about your credit score, all of them might ruin your score if you don't pay them back. On the other hand, Pawnshop cash advances do not carry that risk. The pawn shop will not send you to a debt collector, who will then report your account to the credit agencies if you fail to pay back the money you borrowed there. They'll sell your collateral instead.
Interest rates are lower in comparison. Even though pawnshop loans have incredibly high-interest rates, they are sometimes significantly cheaper than payday and title loans, which can have APRs of 300 percent or higher. Therefore, this loan is a more affordable alternative to predatory payday lending if you have poor or no credit.

Drop In, Get Your Money, And Get Out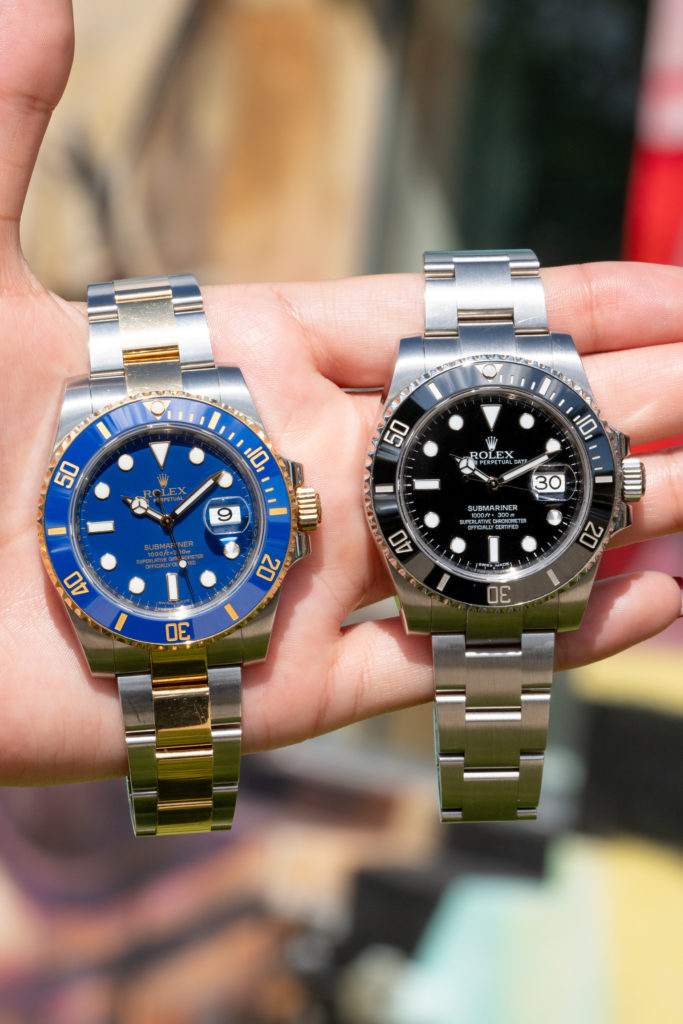 Pawnshops will get you your cash immediately like other no-credit-check lenders and cash advance stores. And, nearly always, a pawn shop will get you your money faster than an online loan. So if you need a couple of hundred dollars and have a few hours, going to your local pawn shop is a quick method to receive the money you need—assuming, of course, that you have an item value enough to secure the funds.
While pawnshop loans aren't going to bring you much money and may end up costing you more than you borrowed in fees and interest, they can be a quick way to receive cash and may not represent as big of a financial risk as predatory payday loans.
Boca Raton Pawn – The Best Place To Pawn A Watch
Do you need to find a pawn shop in Florida? We have an assortment at Boca Raton Pawn that will make your visit to our business nothing short of exciting. Finally, we have what you're searching for, whether you want to sell anything for extra cash or acquire something for less than market value. Boca Raton Pawn is well-known in Florida for providing the best deals and pricing, and we take great delight in our repeat customers. This is our third generation as a family-run company in Florida.
Whatever you want to purchase or sell, our pawn shop has everything, including jewelry, iPods, designer purses, and Loans on ROLEX Boca Raton. Handbags, and even automobiles. We are Florida's only "upscale" pawn shop, and we welcome you. You may visit every week and find new and fascinating purchases because the merchandise constantly changes. If you want to sell items and prefer to work in trade, this Rolex loan Boca Raton rapid retail turnover will undoubtedly find something that meets your preferences.
The government regulates pawnshops in Florida, requiring them to produce proof of testing their scales and weights, among other things, to ensure the customer's safety. In addition, as another source of information exchange, we are members of the Florida Pawnbrokers Association. However, other buyers are not necessarily regulated by agencies that require them to follow the rules, so be sure you know whom you're dealing with! Then, experience the difference in a quality pawn business of Boca Raton Pawn, which is built on trust!