Collateral Loans Boca Raton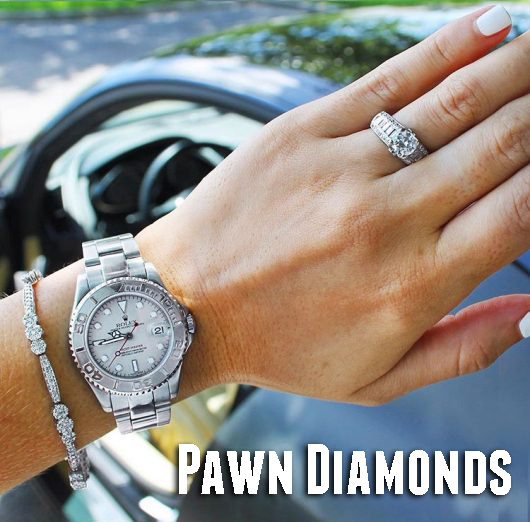 Boca Raton Pawn Luxury offers the highest paid collateral loans for your high end jewelry, handbags, and watches. Sometimes you need a little quick cash to get yourself through a financial struggle and we understand. One of the quickest, easiest and most confidential ways to put cash in your hand, is through a collateral loan at Boca Raton Pawn Luxury.  With Boca Raton Pawn loans, you can put your valuables up as collateral against a loan and be financially worry-free. Our services are safe, discrete and confidential for your safety and ours. Regardless of your credit, you'll be approved for a high end loan based on your needed cash amount and your valuables that you use as collateral.  All pawns kept locked up safe and secure, fully insured, on premises. 
Fill out the form below for a quick quote.  You can also text us during normal business hours 561-702-0944.
Most pawn companies do not offer high end collateral loans which sets up apart from the rest. We strive to offer YOU the help you need, putting cash in your hand with respectable interest rates.We are extremely competitive with our high end collateral loans and we understand our clients have an affluent lifestyle and cater to them accordingly.
Items that Boca Raton Pawn Luxury will consider for collateral loans include, but are not limited to, the following:
Luxury Swiss Watches

Engagement Rings

Luxury Designer Accessories

Loose Diamonds

Estate Jewelry

Scrap Gold

Luxury Designer Jewelry

Luxury Designer Handbags
At Boca Raton Pawn Luxury we always have cash waiting for you. If you're in a bind for quick cash and need to pawn your Rolex watch, you can trust in Boca Raton Pawn Luxury to hold the highest security for your valuables.Not sure if an item you would like to pawn meets your cash needs? Simply bring it into Boca Raton Pawn Luxury and sit with one of our knowledgeable pawn brokers who can assist you and assure that you're receiving the highest paid dollar for your valuables. Don't have time to make it into our showroom, we made life easier with our online Collateral Loan Request Form above. Fill out your name, telephone number, e-mail address and a brief message regarding what you would like to pawn towards a loan. Include photos of your valuables so our brokers can better assist you. Consultations are always free, safe and confidential.
BRP Luxury
1013 N Federal Hwy
Boca Raton, Fl 33432