Why a Luxury Watch Makes a Great Investment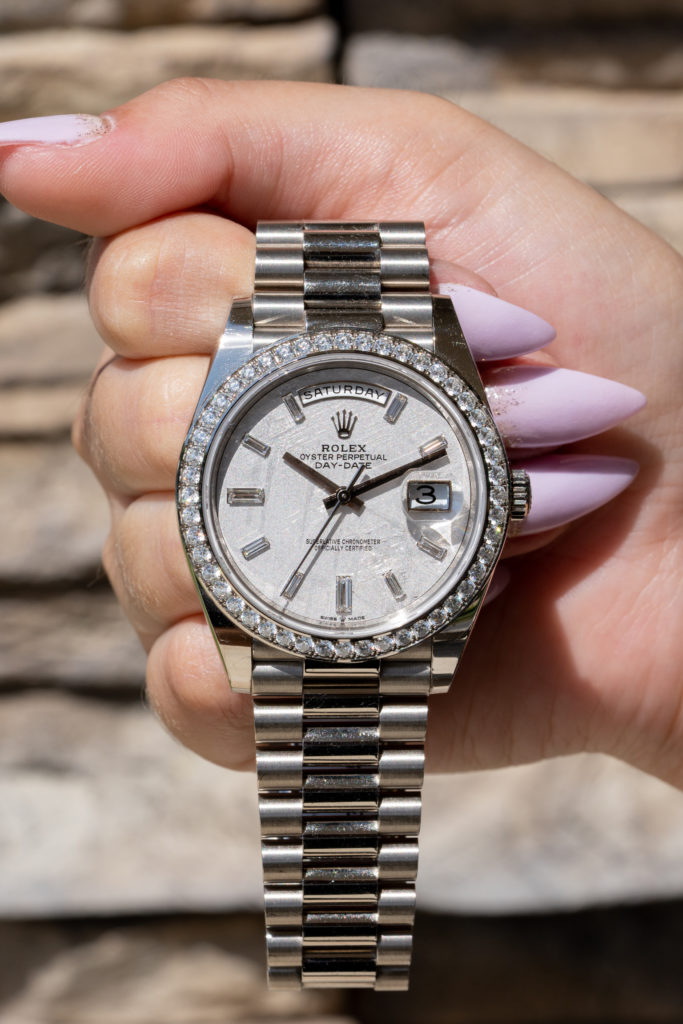 Inflation, gas prices, stock market crashes, will we ever catch a break?
Today, it seems as if everyone is struggling financially. If you are looking to get out of a cash rut, your luxury watch may be just what you need.
Read on to find out more about how you can use your watch to leave your financial woes behind.
The Appeal of Luxury Watches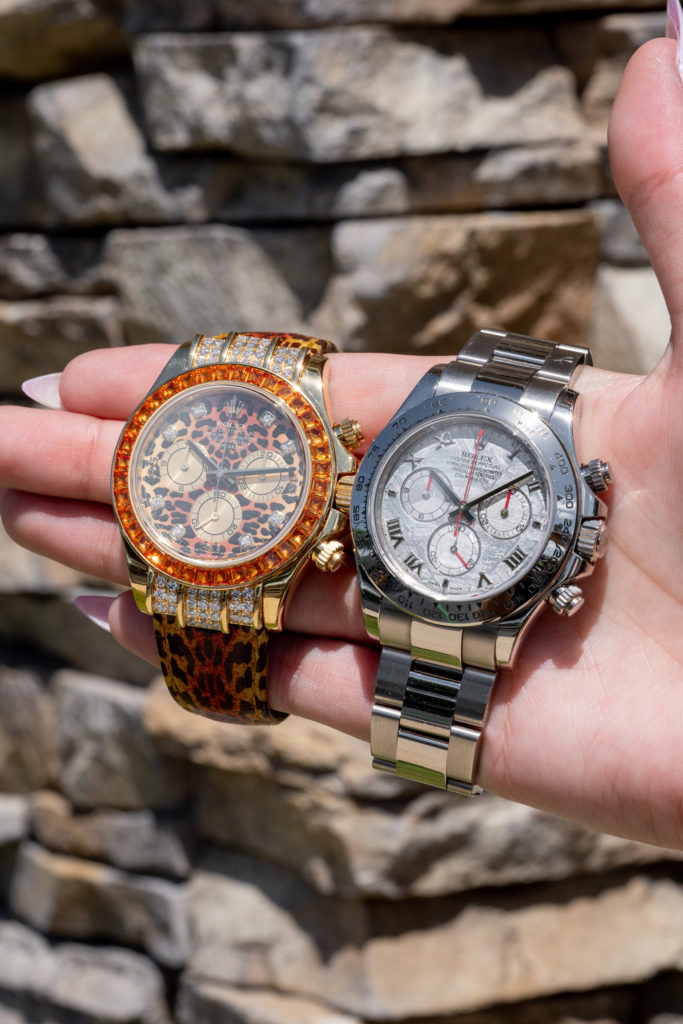 Watches are terrific accessories. They are attractive and functional. They are often given as gifts to mark an important life landmark. Many think of them as status symbols.
The nice thing about watches is, they make great investments. If you purchase a luxury watch, it may gain value over time so you can sell it for more than you purchased it for. And if you don't want to part with your watch, you can also use it as loan collateral helping to get you out of a rough financial situation.
Although there are many lovely watches, only a luxury watch will retain or increase in value over time.
There are several designers that manufacture luxury watches that make terrific investments. This article will review those that produce timepieces that are sure to rise in value.
Rolex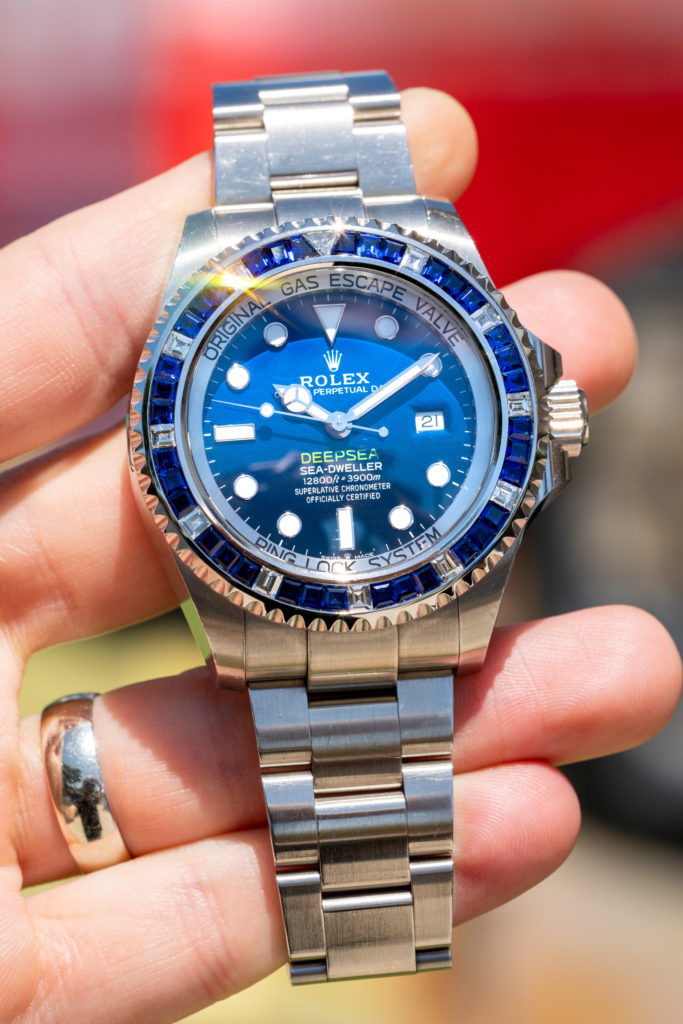 Rolex is a designer watch manufacturer founded in Britain and based in Geneva, Switzerland. The company was established in London in 1905 by Hans Wilsdorf and Alfred Davis. They later moved the business Switzerland to avoid Britain's high taxes.
They also changed their name from Wilsdorf and Davis to Rolex as it was easier to pronounce and would fit well on a watch face.
The company is known for bringing countless innovations to the watch manufacturing industry. They were the first to make original quartz movements. They were also the first to use the ceramic bezel which was more resistant to damage than the aluminum bezel.
Other developments include them being the first company to produce a watch with an automatically changing date and times in multiple time zones. They also manufactured pieces with advanced waterproof designs.
Rolex was known for producing watches that appealed to sports enthusiasts. Their Submariner was created for divers as it maintained its waterproof ability in deep water depths. Their Daytona had timing abilities that were ideal for car racers. Their Air King was designed for World War II pilots.
However, they also create watches that appeal to the luxuries of the everyday man. The Oyster Perpetual and Datejust are the perfect examples.
Audemars Piguet
Audemars Piguet is a Swiss luxury watch and clock manufacturer. The company was founded by Jules Louis Audemars and Edward Auguste Piguet in Vallee de Joux in 1875. It has been a family-owned business since their founding.
AP is known for bringing innovation to the watch industry. They are responsible for creating the world's first minute repeating wristwatch in 1892. They also developed the first skeleton watch in 1934 and are responsible for manufacturing some of the thinnest watches in the world.
The company's broke though when they launched their Royal Oak collection. With a design inspired by diving helmets with visible screwheads, it was one of the first luxury sports watches in the world.
They followed up with the Millenary collection. Launched in 1995, these watches offered a 3-dimensional take on standard watch movements as well as a domed sapphire crystal and an off-center dial with an exposed balance wheel.
The Jules Audemars stands out as it features about 20 complex movements including a tourbillon, minute repeater and perpetual calendar.
The Code 11.59 was released in 2019. It boasts several unique features including a chapter ring with numerals depicting the seconds for time-only models, a tachymeter for the chronograph model and a week indicator for the perpetual calendar model. The watches also feature crystals with a unique curvature that affects the way the pieces appear at certain angles.
Patek Phillippe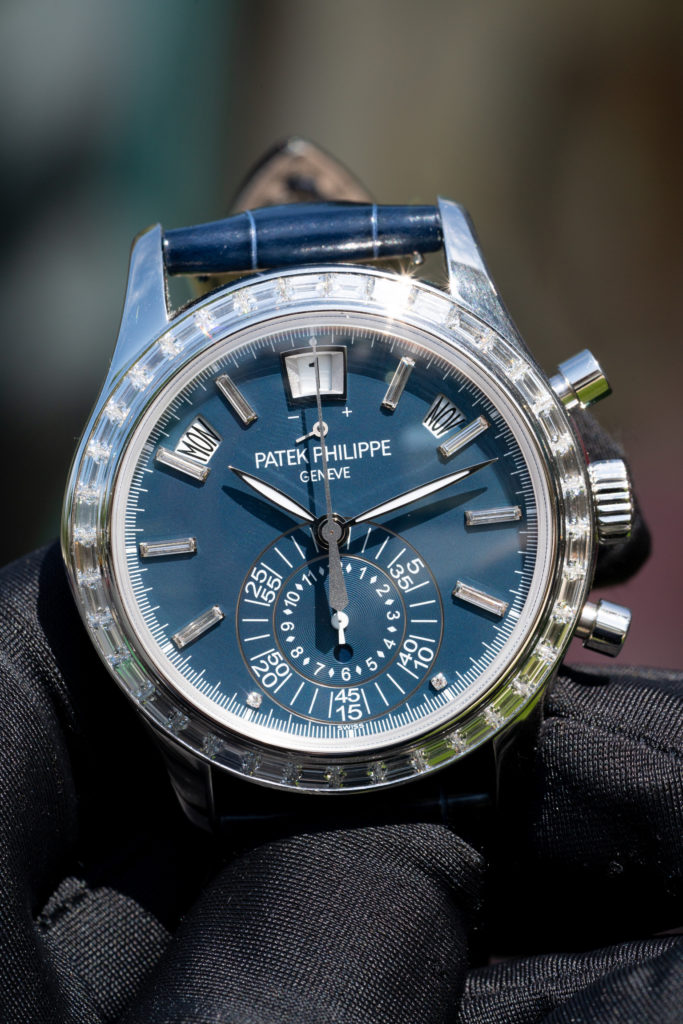 Patek Phillippe is a luxury watch and clock manufacturer located in Switzerland's Canton of Geneva and Vallee de Joux. It was established in 1839. It is named for its founder Antoni Patek and Adrien Phillippe.
The company is one of the oldest watch manufacturers in the world and it has been offering uninterrupted service since its founding. It is known for producing some of the most complicated watch movements in the world. It has over 400 retail locations across the globe and boasts a roster of several well-known clients.
Patek Phillippe is known for its innovation and precision. It popularized complications like the perpetual calendar, split seconds hand chronograph and minute repeater in mechanical watches. In 2009, the company decided to imprint each watch with the Patek Phillippe seal which ensures its watches surpass the highest industry standards of precision watch manufacturing.
The company has produced many terrific watches in its time. The Calatrava was released in 1932 and became PP's flagship model. It is known for its simple, elegant design.
The World Time Wristwatch was introduced in 1939. Its complication can show 24 different time zones simultaneously. Two of its models hold the spots as the most expensive watches sold at auction.
The Nautilus watch was the company's first sports watch. Introduced in 1976, it worked to refresh the brand image and has become one of the company's most popular watches.
TAG Heuer
TAG Heuer is a Swiss luxury watchmaker that also manufactures fashion accessories, eyewear, and mobile phones. It launched in 1860 as Uhrenmanufaktur Heuer AG. It was founded by Eduoard Heuer in St-Imier, Switzerland.
The company stands out in the watchmaking industry for creating the first dashboard chronograph which was mostly used in automobiles and aircrafts. However, it also came up with quite a few innovative wristwatch designs.
It developed the first stopwatch to be accurate to 1/100 of a second. It also came out with chronographs with an Auto-Graph watch that featured a tachymeter scale with a dial on the hand that could be preset to a specific point on the scale. This allowed wearers to determine if a car achieved a specific speed over a certain distance.
TAG Heuer has produced many great watches in its time. The Formula 1 is a favorite. It employs the graphics and codes of the F1 team. It has sponsored McLaren, Ferrari and Williams and it has Motorsports associations dating back to 1968.
The Calbre Heuer 2 stands out for its square face and multiple dials. Its unique design makes it seem more like a dress watch, but its features have car racer appeal.
The TAG Heuer Connected is the brand's first smartwatch. It features several face designs including the Chronograph, the GMT, the Themed and the Ambassador. It comes with its own app.
Hublot
This is a newer Swiss luxury watch brand that's making waves. It was founded by Italian Carlo Crocco in 1980. It is a subsidiary of the French conglomerate LVMH which acquired the company in 2008.
The company stands out for creating the first watch with a rubber strap which took Crocco three years to develop. The watch went on to be a commercial success after debuting at Baselworld in 1980.
The watch was called the Hublot Classic Fusion. It was updated in 2020 for its 40th anniversary. The newer model honored the classic with a basic black design. Other features include an 18-ct. yellow-gold bezel, crown, and hands. It has a small date face in keeping with the minimalist design.
In 2003, Jean-Claude Biver was brought into the company to oversee operations. He introduced the Big Bang chronograph which boosted business three-fold. It was recognized with several awards including the Design Prize at the Geneva Watchmaking Grand Prix in 2005 and Sports Watch Prize at the Watch of the Year ceremony in Japan.
The Big Bang Chronograph and Classic Fusion are far from the company's only popular design. The Hublot Classic Fusion Blue Titanium stands out for its classy blue color and satin finished titanium case. It has a stylish alligator band. It is water resistant up to 50 meters.
The Hublot Classic Fusion Titanium King Gold has an 18 ct. rose-gold bezel, a matte black dial and gold-plated hands. The strong sapphire glass keeps the face protected. The strap is made of a high-quality leather and features an alligator print.
How to Use Your Luxury Watch to Get Out of a Cash Rut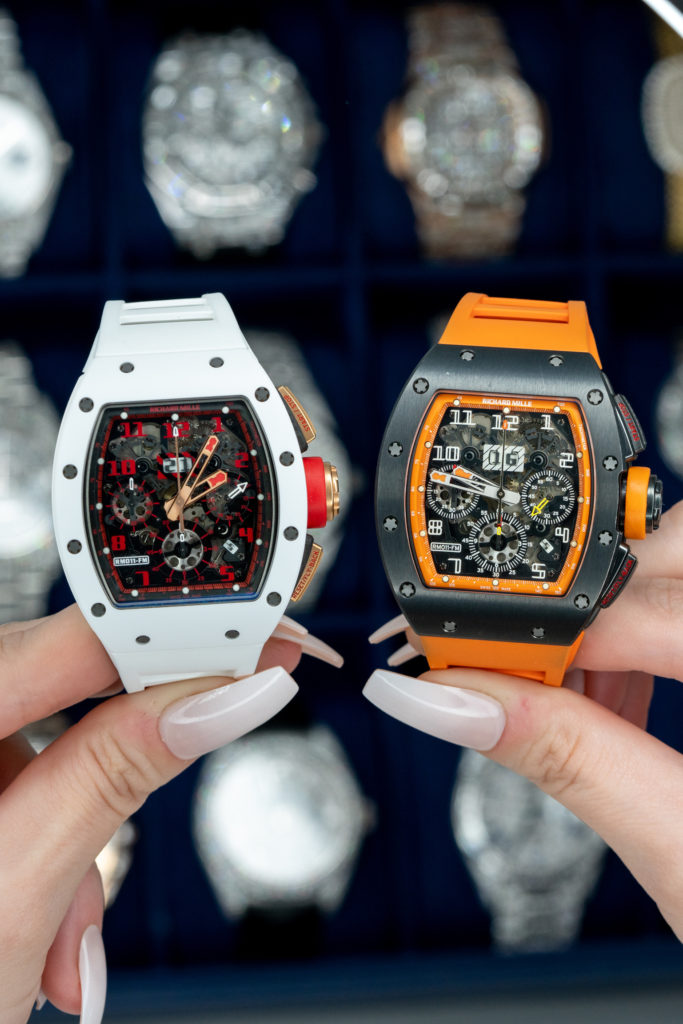 The watches listed above are sure to get more valuable as time goes on. But many people won't want to sell them no matter how bad their finances may be.
Fortunately, there's a solution that allows you to keep your watch and still get the cash you need. You can get a pawn shop loan.
Getting a pawn shop loan is easy. All you need to do is walk into the pawn shop with the item you want to trade. The salesperson will assess it and offer you a loan for a percentage of the value of the item.
If you agree to the loan, you can walk out with cash in hand.
Once you pay off the loan, including fees and interest, you will get your item back. If you are unable to pay off the loan, the pawn shop will keep your item, but the unpaid amount will never go into collections or reflect poorly on your credit.
Why a Pawn Shop Loan is Better Than a Bank Loan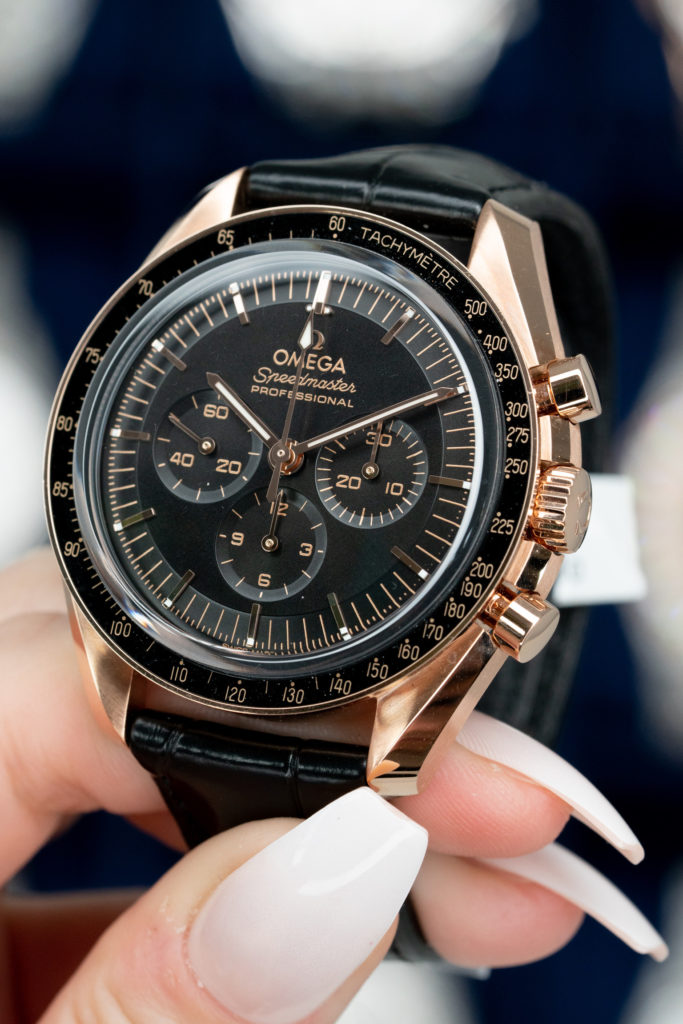 At this point, you may be wondering, why should I get a pawn shop loan when I can just get a bank loan? Well there are several reasons why a pawn shop loan is better including the following:
It Doesn't Come with Strict Requirements: To qualify for a bank loan, you will need to show that you have good credit and that you earn a certain income. To get a pawn shop loan, all you need is an item of value that you are willing to put up for collateral.
Immediate Approval: After you apply for a bank loan, the bank will want to review your documents before they approve you. This can take weeks. A pawn shop will give you money on the spot so you can leave with cash in hand.
It Won't Go into Collections: If you are unable to pay off your loan, the pawn shop will keep your item, but the unpaid amount will never go into collections or show up poorly on a credit report.
Why Boca Raton Pawn is the Ultimate Destination for a Pawn Shop Loan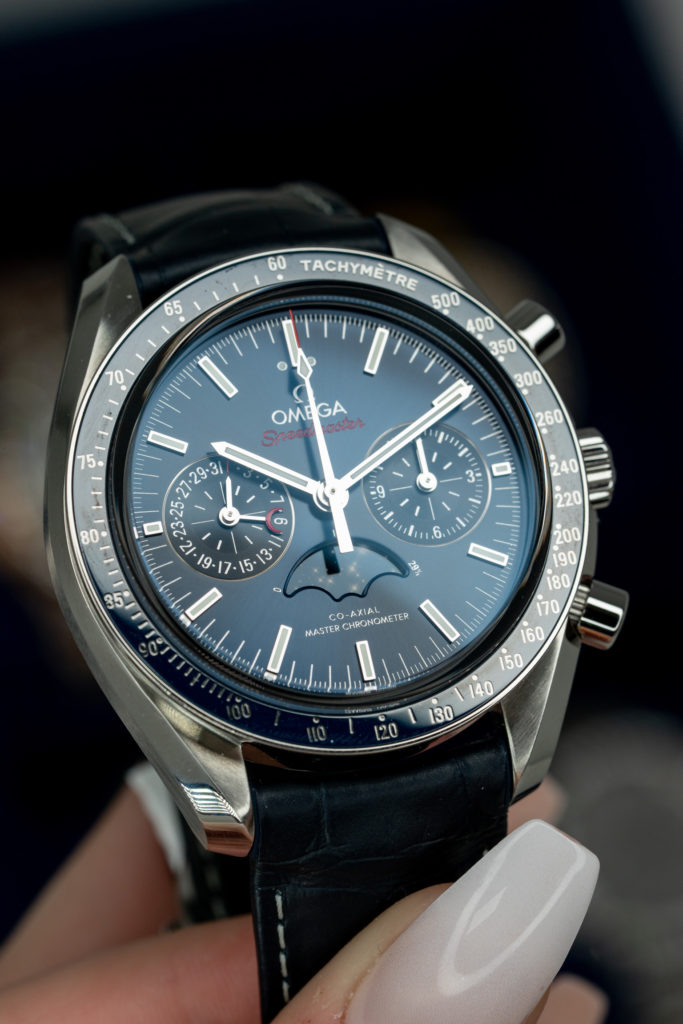 There are tons of pawn shops that offer loans, but not all of them are created equal. If you are looking for one in the South Florida area, Boca Raton Pawn is recommended. Here are some reasons you should choose our shop for your loan:
High Valuations: Boca Raton Pawn beats out the competition because we offer the highest valuations for the items you bring in. You will never feel ripped off after leaving our shop.
Low Interest Rates: We keep interest rates low, so they never exceed 24% APR. This ensures your payments are affordable.
Long Term Loans: Most pawn shops offer short term loans so you must pay back what you owe quickly. Our loans have terms that range from one day to ten years assuring you can make affordable payments over long periods of time.
No Surprise Fees: BRP will never charge surprise fees. This includes early repayment fees.
Private Appointments: At BRP, we understand that your finances are your business. That's why we offer our customers private appointments. Schedule in advance if you wish to take advantage of this feature.
In addition to offering great loans, we also have a wide selection of luxury goods at discount prices. Come into our shop or shop online to find the items of your dreams for less.
A luxury watch is a great accessory, and it can also help you overcome your financial woes. Contact Boca Raton Pawn to find out what your watch is worth and how it can get you out of the red. We look forward to doing business with you.