Sell Handbags Boca Raton
The Holy Trinity of Handbags
When we think of designer handbags, there are many to choose from, but the three names that will stand out time and time again are Chanel, Hermes and Louis Vuitton. Known as trademarks of luxury, these companies have been style pioneers and continue to thrive in the fashion industry Read on to find out what sets each of these companies apart and makes them such iconic luxury brands.  Sell handbags Boca Raton.
Chanel
History
The House of Chanel first opened in France in 1909 by Gabrielle Chanel as a millinery shop. Because the shop was located on the ground floor of a flat which housed businesses that catered to the upper class, the Chanel name was one that was quickly associated with luxury.
Chanel built her brand making various items of clothing and perfumes but didn't design her first handbag until 1929. However, like all handbags of the time, it was hand carried and cumbersome. Chanel changed all that in 1955 when she debuted her 2.55 model, the first shoulder carried purse. This innovative design would change fashion history forever.
Popular Chanel Handbags
Since the debut of the 2.55, a lot about Chanel handbags have changed, while other characteristics have remained the same. Let's look at the evolution of her purses by starting with the original.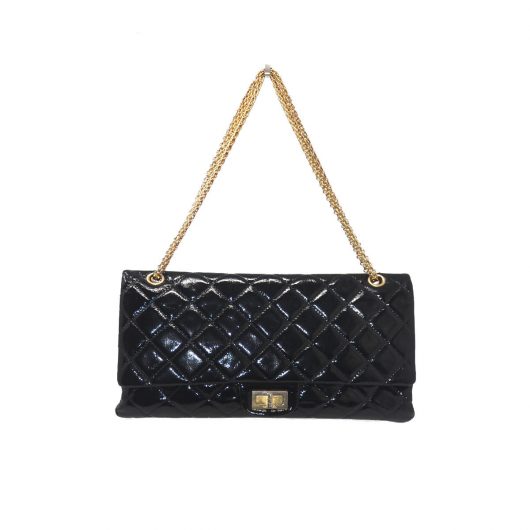 The 2.55: Not only was this the first purse to feature a shoulder strap, it also featured the quilted exterior that has become a popular characteristic of Chanel purses for years to come. Although no one is sure why Chanel took to the quilting, it is said it may be connected with her love of horse riding.
The purse also features a burgundy interior, a direct nod to the Catholic school uniform Chanel wore as child.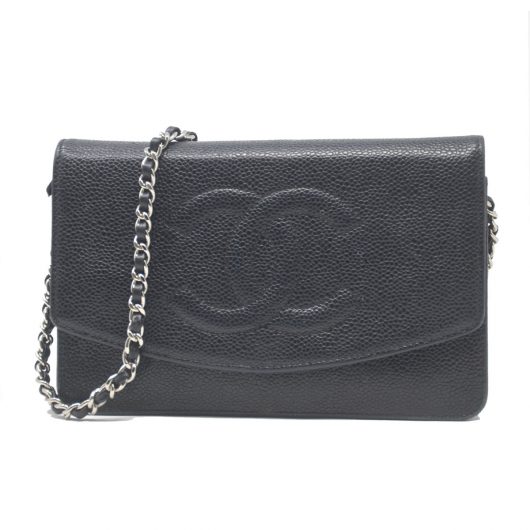 The Wallet on Chain: Perfect for more elegant occasions, this bag opens to an interior that very much resembles a wallet, but the attached chain makes it easy to carry. It also contains a back pocket that can be handy for holding lipsticks and other small items.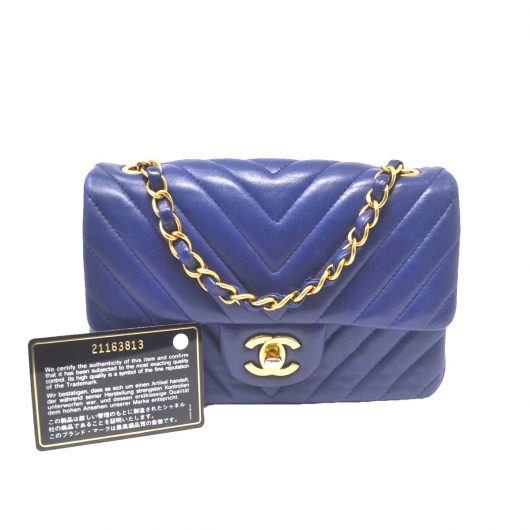 The Chanel Flap Bag: Introduced by Karl Lagerfeld in 1983, the Classic Flap Bag is a modern reinterpretation of the original 2.55. Also referred to as 'The Reissue' it comes in four sizes and has a double CC turn style lock instead of a rectangular one.
The Chanel Boy Bag: Introduced in 2011, this bag was named for Chanel's lover, Arthur Capel who was nicknamed 'Boy'. Edgy and modern, the bag was modeled after a cartridge bag used for hunters. It is known for its heavy hardware, bold shape and unique lock and comes in three sizes.
The Grand Shopping Tote: A dream for fashionistas who need an elegant yet roomy handbag, the Grand Shopping Tote was, sadly, discontinued in 2016. Now an extremely rare piece, this tote can go for a good amount of money when sold.
Hermes
History
The Hermes company originated in 1837 when Theirry Hermes first opened a harness shop in Paris to serve European nobleman. Though he was known for the fine harnesses and bridles he sold, he soon began to manufacture leather bags which served to carry horse feed and horse related equipment.
Hermes continued developing his bags making models that were suitable for hunters, doctors and other sorts of trades and industries that were predominantly male dominated. Gradually, the designs would begin to cater more towards women's needs making for the popular models we all know and love today.
Popular Hermes Handbags
When we think of Hermes handbags, there are definitely some styles that stick in our minds more so than others. These include: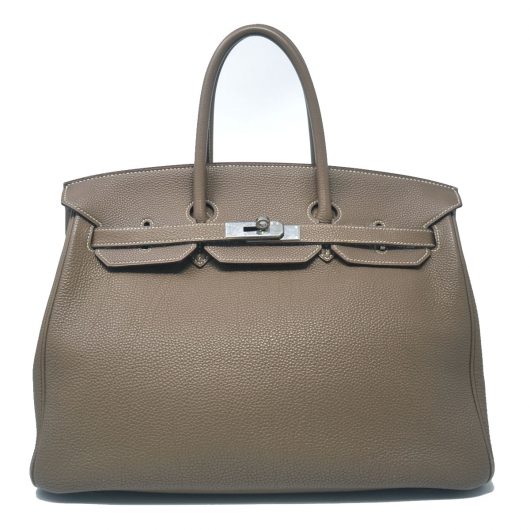 The Birkin: One of the most popular Hermes models, this purse comes with a great story behind it. In 1983, British actress Jane Birkin found herself on a flight sitting next to Hermes director, Jean Louis Dumas. At one point during the flight, her papers fell out of her bag and she commented on how none of her bags were big enough to fit all her belongings. Dumas took this as a cue to design the Birkin, a larger handbag made for the needs of the modern woman.
Over the years, the Birkin has undergone several changes and is available in a number of colors, materials and sizes.
The Kelly Bag: Another style with a great story behind it, this bag was so named in the 1930's when actress Grace Kelly used it to shield herself from the paparazzi. Like the Birkin, the Kelly has the ability to hold a lot of stuff but is slenderer in shape and easier to manage. The Kelly Pouchette was created later and serves as a smaller, more elegant version of this style.
Evelyne: The Evelyne was named for Evelyne Bertand who was head of the Hermes Riding Department in 1978, the time of the bag's creation. It was made as a convenient leather carry all to hold the brushes and sponges used on horses. The bag featured air holes and an H shape set in a horse shoe oval. The bag is now available in a number of colors and styles include the mini Evelyn which is smaller and features a long strap that allows women to wear it across their body.
Constance: Created in 1959, this bag was named for the designer's (Catherine Chaillet) daughter who was born the same year. The bag features an H-shaped fastener and adjustable shoulder strap that allows it to be worn over the shoulder or held as clutch. It was a favorite of Jackie Kennedy's and is much in demand due to the fact that the designer keeps threatening to discontinue it.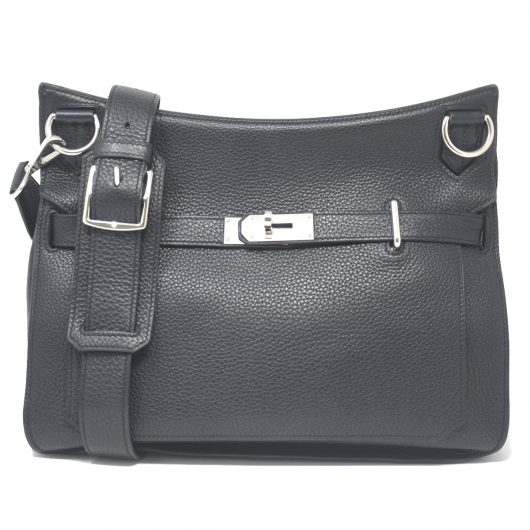 Jypsiere: Introduced in 2008, This design harkens back to Hermes original designs that speak of hunting and nature. It is extremely versatile and features a shoulder strap making it convenient and easy to carry. It is available in a few exclusive styles, owing to its value and rarity.
Louis Vuitton
History
The Louis Vuitton label was founded by Vuitton in France in 1854 as a travel goods company. Vuitton was known as an innovator and trendsetter in his field, but the company didn't truly begin to expand until well after his death in 1892.
Starting in 1945, the company would see major developments as it began to manufacture purses, bags and wallets. It continued on this path working with top champagne and cognac manufacturers and eventually expanding to release a clothing line and accessories. However, purses may still be the thing the Vuitton line is best known for.
Popular Louis Vuitton Handbags
Over the years, the Vuitton company has manufactured a number of much sought after styles. Here are a few to watch for:
The Speedy: Created in 1930, the Speedys were more modern versions of the Keepall, the first handbag created by the company for everyday use. The bags originally featured on the LV monogram canvas and no shoulder straps but updated versions allow the bag to be bought in a variety of colors, styles and leathers and with or without shoulder straps, although the classic shape has remained the same. Popular versions include the Idylle Canvas Speedy and the limited edition Nano Speedy and Speedy Bandouliere.
The Noe: This bag was designed in 1932 and became known as the world's first bucket bag. It was originally used to transport wine and champagne but quickly adapted to become popular for every day use. It is available in a wide range od materials, prints and colors.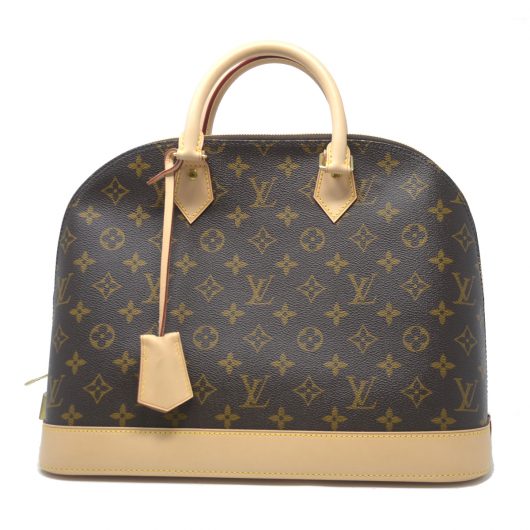 The Alma: Although most think the Alma was launched in the 1930's, it was actually custom designed in 1925 for Gabrielle 'Coco' Chanel who later gave her permission to have it manufactured for the general public. Although originally called the Squire, it was later named The Alma for a square in France where Avenue Montaigne meets the Seine river.
It features double zips, a padlock, two inside compartments, a leather key tag, Toron handles, an additional should strap and protective bottom studs. It has been updated to feature a number of fabrics, colors, prints and sizes.
The Neverfull: Although the name does much to describe it, this bag was clearly made for the modern woman with its ability to carry a number of items. It features supple leather, non rigid sides and is durable and fully reversible. It comes with an attached wallet and is available in three sizes and various materials.
Lockit: Moving on in oversized handbags, the Lockit can be considered light luggage. It debuted in 1958 and is known for its leather patch with a padlock on the side of the bag. This 'no pick lock' design made it an instant favorite.
Contemporary designs include the Soft Lockit bag which is made of a softer leather and features an optional shoulder strap that makes it lightweight and practical.
Making Your High End Designer Bags Work for You
While all these bag designers may offer their own unique hand bags fashions, they all have one thing in common….their items can be great investments. Find out how they can work to help you out of a cash crunch.
When you buy a designer bag, it tends to appreciate in value. Bags that cost hundreds of dollars when they were first manufactured years ago can now feature price tags that are well in the thousands. This can especially be the case if bags are kept in good condition, if they are popular models or if they were limited edition releases.
Although its good to know how valuable your bags can be, I'm sure many are reluctant to part with these items which may hold a good deal of sentimental value as well. That's why it may be good to know that you can also get a loan for your item at a pawn shop. These loans can help to get you out of a cash crunch, yet you will still be able to get your item back. Here's a bit about how it works.
If you want to get a loan for your item, you just go into the pawn shop with your item. The broker will appraise it and offer you a loan. This loan will not be for the full amount your item is worth, but for a percentage of that amount.
If you agree to the loan, terms will be set up for payment. Although the terms may differ depending on the shop you're dealing with, you will basically be making regular payments that include the amount of your loan, interest and fees.
Once you have paid off your loan, your item will be returned to you. If you are unable to pay off your loan, the shop gets to keep your item, but the unpaid amount will never go into collections or appear as an unfavorable mark on your credit.
Why Boca Raton Pawn is the Perfect Place for You to Get a Loan for Your Luxury Handbag
If you decide to get a loan for your luxury item, it is a good idea to research your options carefully. Not every pawn shop is created equal. It is best to find one that offers high values and low interest rates. This will ensure that you are getting the highest possible loan amount but that your payments will remain low.
If you are in the South Florida area, Boca Raton Pawn is an obvious choice. We offer the highest values and lowest interest rates hands down. Our knowledge of luxury items is also an advantage as we are familiar with what your items are worth and will always treat them with the utmost care while they are in our possession.
And BRP isn't just a great place to sell or get a loan for your items, we also sell great luxury items at discount prices. Come into our store or check out our web site to find out about our great selection.
Chanel, Hermes, Louis Vuitton…BRP's got 'em! And if you want to sell or get a loan for yours, we'll be happy to help you get the best deal possible. Come in and let us help you get out of that cash crunch and give you the peace of mind you are looking for.