Hermes, Chanel and Louis Vuitton Handbags Are Expensive but Can Also Make Great Investments
Every girl needs at least one great handbag. And when thinking of great handbags, the names Hermes, Chanel and Louis Vuitton are all the first that come to mind.
But with these handbags all costing thousands of dollars, it just isn't possible for many of us to get the purses of our dreams! However, investing in one can be well worth it as they can get us out of a financial crunch later in life.  Read on to find out why these bags are so expensive, why they make great investments and to learn about ways to get an affordable luxury bag you will treasure forever.
Why Are Chanel Handbags so Expensive?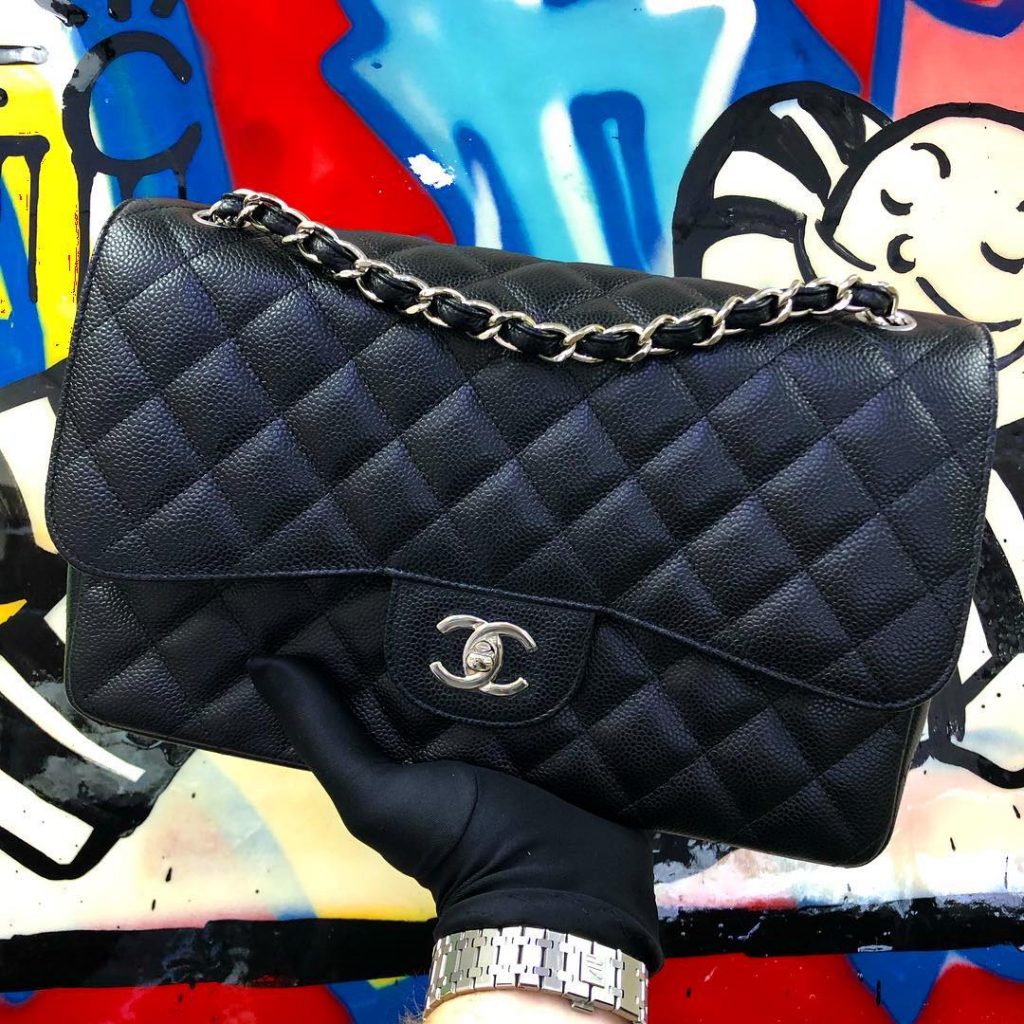 Chanel is one of the top names in luxury fashion and the brand is especially well known for their handbags. But with the most basic styles costing at least $1000, this can be unaffordable for many. And these are prices that keep increasing, sometimes up to 15% each year!
But there is a reason Chanel is so high priced and it's not just about owning something that bears the Chanel name.
Quality: Every Chanel handbag goes through an extensive testing process before it is released to the general public. Strict inspections are used to ensure each bag is made of the high-grade materials that can withstand damage from heat, water and even UV rays. With this kind of testing, it is no wonder the bags may be able to hold up during a nuclear war!
And the quality doesn't stop at the construction of the bag. It also comes through in the packaging and the kind of service that the Chanel brand provides. Each product is beautifully packaged to ensure the utmost feelings of excitement when opening it as well as the ultimate protection for the product. Chanel does its best to provide a flawless customer experience.
Classic Style: Chanel bags are designed so that they never go out of style. Even though they update to the latest trends, you will never find a style that appears to be outdated. This is because they use classic elements that withstand the test of time and always look perfect with any trend.
Functional and Practical: Chanel was the first designer to put straps on her handbags eliminating the need for women to hold their bags which could be inconvenient and bulky. This kind of ingenuity is one the brand has continued to promote always keeping an eye out for functionality and practicality in all their designs.
Chanel has included features making bags that are lightweight, cross body, and have hidden compartments that are perfect for storing money, lipstick and other items. Her bags come in a variety of sizes so they can suit different of lifestyles.
A Great Investment: Because Chanel handbags are constantly increasing in price, they become worth more every year. That's why they are sure to be a great investment when and if you decide to sell. Be sure to keep the bag in good condition and hold on to all receipts and certificates of authenticity to get the highest price possible.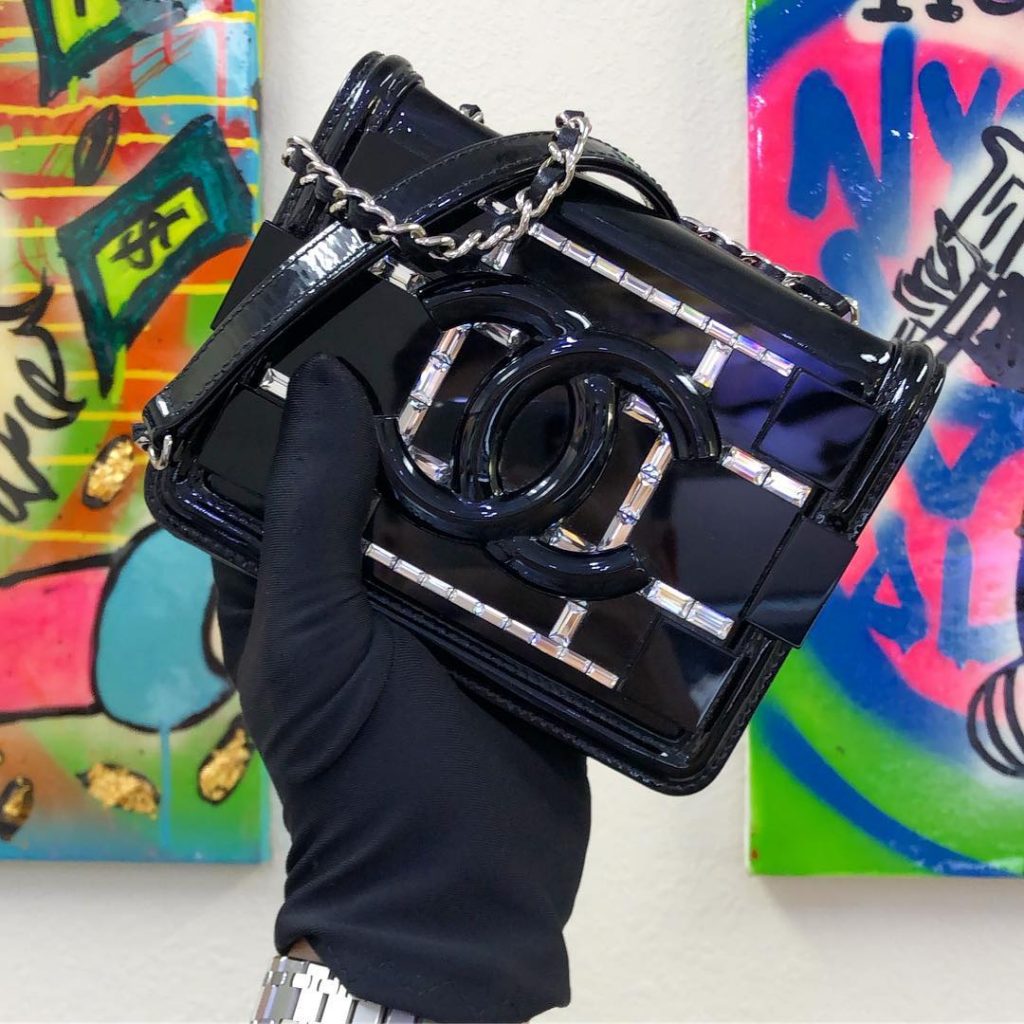 Why Are Hermes Bags so Expensive?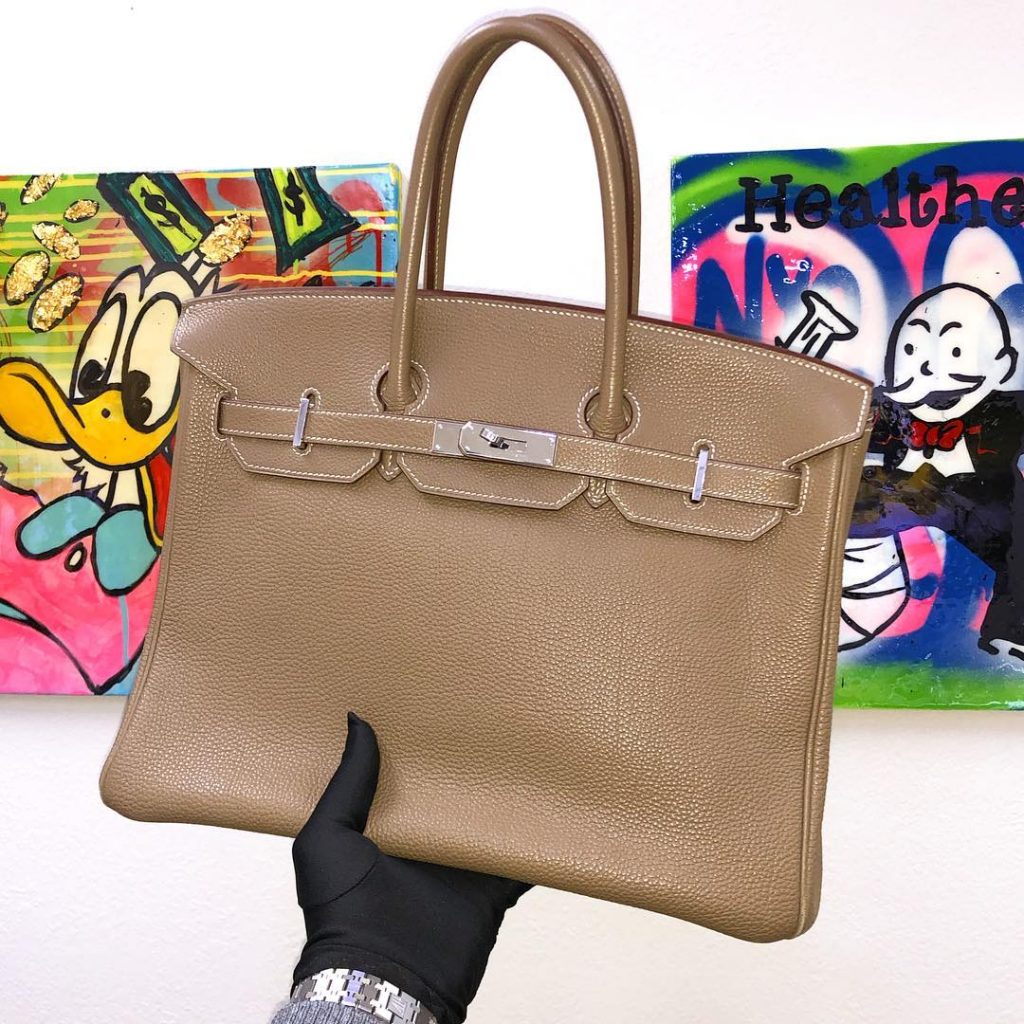 Hermes is another name synonymous with luxury and it has the price tag to prove it! With some handbags costing $200,000, it is no wonder that this brand may be limited to being seen only on the shoulders of some more well-known celebrities. Read on to find out what makes these handbags so expensive.
Quality: Hermes has long set a standard that they still strive to enforce today. Each piece is hand crafted at Les Ateliers Hermes, a shop where artisans have been making top notch leather items since 1837. They use the softest leathers and exotic skins to make their handbags exceptional.
The items are hand stitched with invisible hand knotted stitching and the artisans pay close attention to every step that is taken in assembling the products. It is this level of care that contributes to the high quality, and price tags, of the product.
Style: Hermes is sure to provide a wide variety when it comes to color, size and shape. Choose from any color of the rainbow when it comes to adding a pop to your outfits or go with a neutral that is sure to match everything.
And while styles may vary, they are always classic and never go out of style.
Signature Appeal: When buying a Hermes bag, more than just the style, color and quality, you are paying for the name. And while anyone can put a name tag on anything, there is something about the Hermes name that means so much more.
With years in the industry, Hermes has been able to establish a standard of quality that is inherent to anything bearing the brand's name. This is also why Hermes handbags have a celebrity status and can be seen on the shoulders of A-list celebrities like Victoria Beckham, Sarah Jessica Parker, Kate Moss and more.
A Great Investment: Like Chanel, Hermes handbags continue to increase in value as time goes by. That's why bags that are well cared for can get you a good part of your investment back. The fact that the styles are classic also ensures there will always be a market when it comes to selling your bag.
Why Are Louis Vuitton Handbags So Expensive?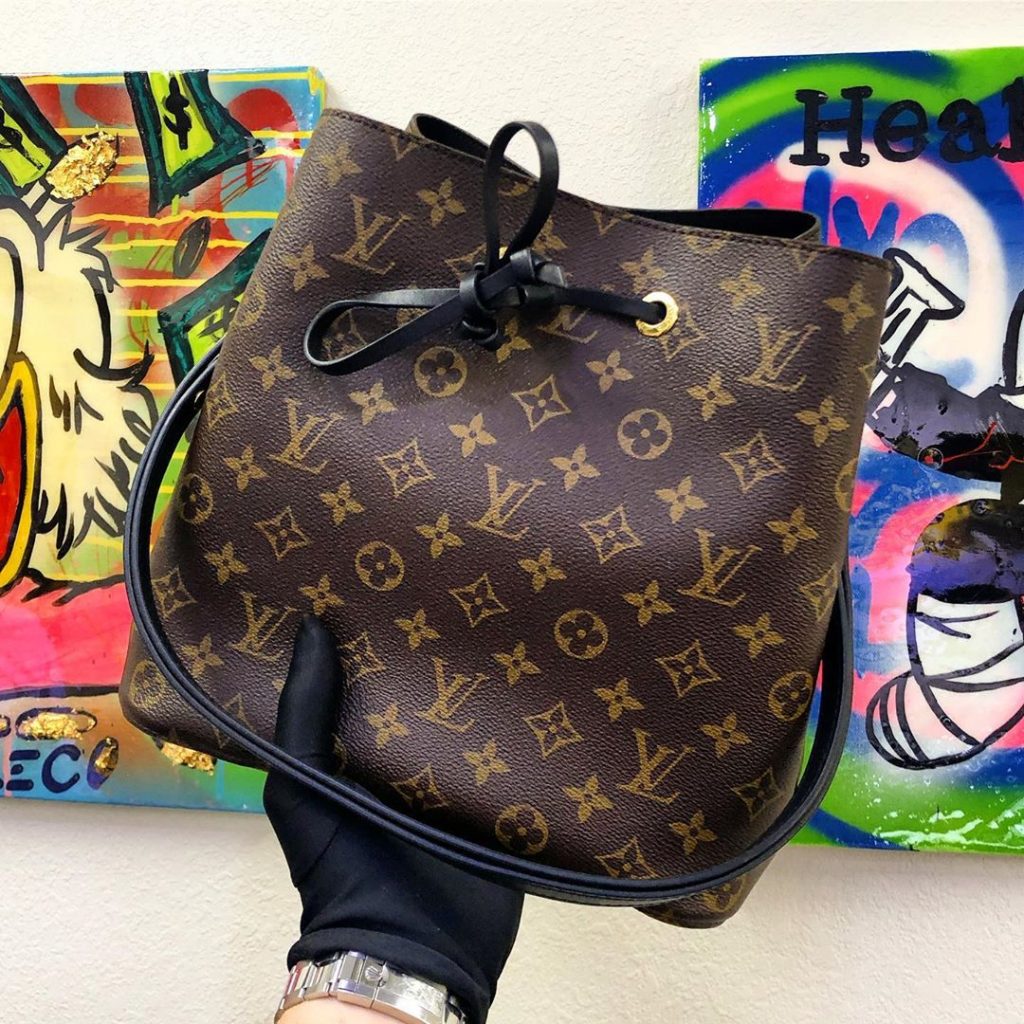 Louis Vuitton is another luxury brand known for making handbags that can cost a pretty penny. But many say, if you have the money, it is definitely worthwhile to own one of these gems. Read on to find out what justifies the brand's high price tags.
Great Value: Luis Vuitton bags are not as pricey as Chanel or Hermes, so they are a more affordable choice when it comes to luxury. However, this does not mean the price you pay is not justified.
The canvas is easy to maintain so a bag can last you decades. Although other aspects may fade a bit as time goes on, the bag ages well giving it some personality.
Durable: Louis Vuitton items were originally developed as travel gear. That's why they are so sturdy. The bag is basically scratch resistant and can even be tossed around if you so desire.
Personalization Details Available: You may not be the only one carrying a Louis Vuitton, but there are things you can do to personalize yours, so it is unlike any other. You can use their monogram service, or for a more subtle approach, the company also offers initial stamping options.
The Name: Louis Vuitton has been around since 1854 which is a long time to stay afloat in the fashion industry. During that time, the brand has built up a reputation for quality that gives you celebrity status every time you put one on your shoulder. Also, because each item has its own personal story, it's like you're carrying around a tiny bit of history every time you wear one.
A Great Investment: Like Chanel and Hermes, the price of Louis Vuittons keeps going up as time goes on ensuring that you will get most of your resale value back if you ever decide to sell. But that isn't the only reason these bags make a great investment.
Because they are so durable, and last for years, you can buy five less expensive bags that won't last in the time you own your Louis Vuitton, in some cases spending even more money, when you could have just bought a Vuitton in the first place. The Neverfull, in particular, is recommended as a long-lasting model.
Making Your Luxury Handbag an Investment that Pays Off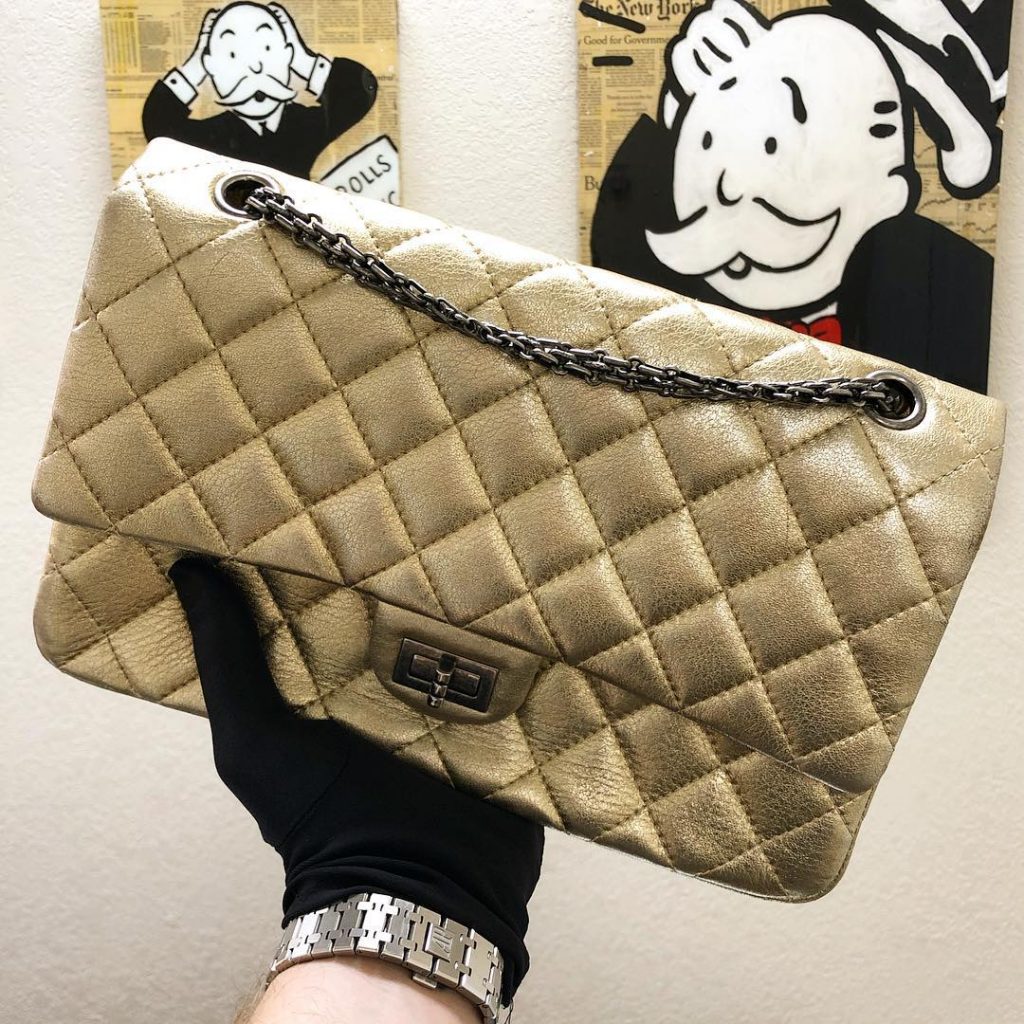 Basically, all the luxury bags reviewed in this article earn their high price tags through the exceptional quality and style they offer as well as their potential for being a great investment. But how do you make this investment one that pays off?
Well, of course, you can sell your handbag and get money for it, but then you will have to say goodbye to it forever. That's why it may be useful to find out about how you can use your bag to get you out of a cash crunch and still get it back in great condition. You can do this by getting a loan at a pawn shop.
Pawn shops may have gotten a bad rap in the past, but many of these companies are owned by respectable members of the community who are looking to establish a name for themselves as trustworthy businesspeople. One way they can do this is by offering loans that can help their clients improve their financial circumstances. Here's how it works.
If you find yourself needing a bit of extra cash and have luxury items that you are not ready to sell, bring them into your local pawn shop for a loan. The broker will take a look at your item and determine its value. Then they will offer you a loan. The loan will not be for the full value of the item, but for a major percentage of what it is worth.
If you agree to the amount, a contract will be drawn up setting up terms for you to pay off the amount of the loan as well as interest and fees. If you can keep up with your payments, the item will be returned to you in exactly the condition it was loaned in.
If you are unable to come through on your payments, the pawn shop will keep the item, but the nonpayment will never show up as an unfavorable score on your credit and the shop will never come after you for an overdue balance.
Finding the Right Pawn Shop for Your Loan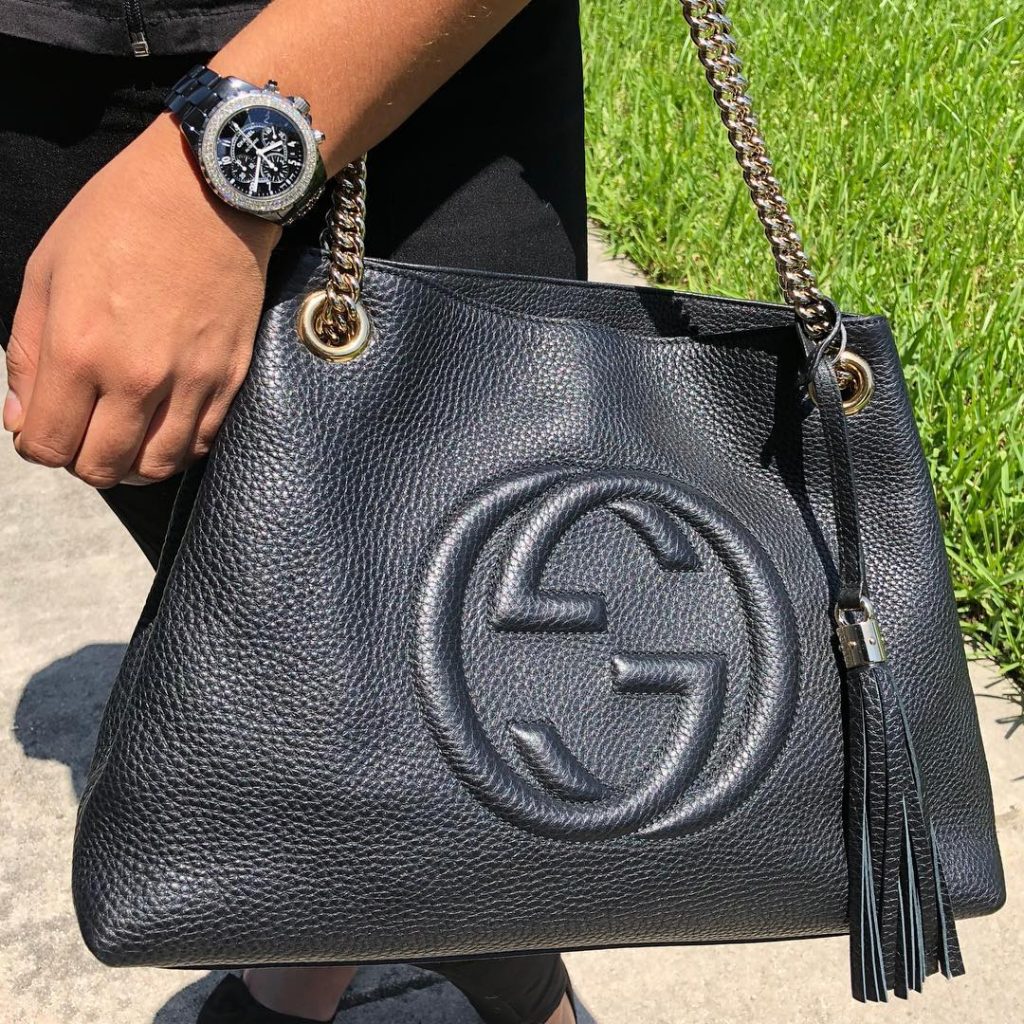 If you are looking to get a loan for your luxury item, it is important to realize that not every pawn shop is created equal. Some will give you higher loan amounts and lower interest rates than others.
If you are in the South Florida area, Boca Raton Pawn is number one when it comes to giving their customers the best values for their products and the lowest interest rates possible. And that's not the only reason you will love coming into BRP. Here are some other things you can look forward to when coming into the shop.
Great Prices: As mentioned before, luxury handbags can cost a pretty penny and are unaffordable to most. We provide secondhand items that are in terrific shape assuring you pay rock bottom prices for the fashions of your dreams.
Great Selection: Because we are known for our fair pricing structure, when customers come to loan or sell, they choose us first. That's why we are able to get such a wide selection of secondhand products at unbelievable prices.
Great Service: Our knowledgeable salespeople can help you in a variety of ways. Shoppers will be able to find the products they are looking for quickly and easily. Those who come in for a loan or to sell will get in and out fast and leave with cash in hand. And because we know privacy is a priority, we offer private, discreet appointments upon request.
If you decide to come into our shop to loan, sell or shop, please be aware that we specialize in luxury watches, handbags and jewelry so these are the items we are most likely to buy and sell. Also, we only buy and sell select brands. Please consult our web site in advance to be sure your item is one we will consider buying to make your experience as pleasant as possible.
Luxury handbags are an investment, but it is one that can be worthwile if you make wise decisions. Getting a loan at Boca Raton Pawn can be a great way to make the most out of the value of your luxury item and get you out of a cash crunch quickly. Contact us to find out how we can make your high fashion items work for you!