Why the Rolex Submariner Boca Raton is Such an Iconic Model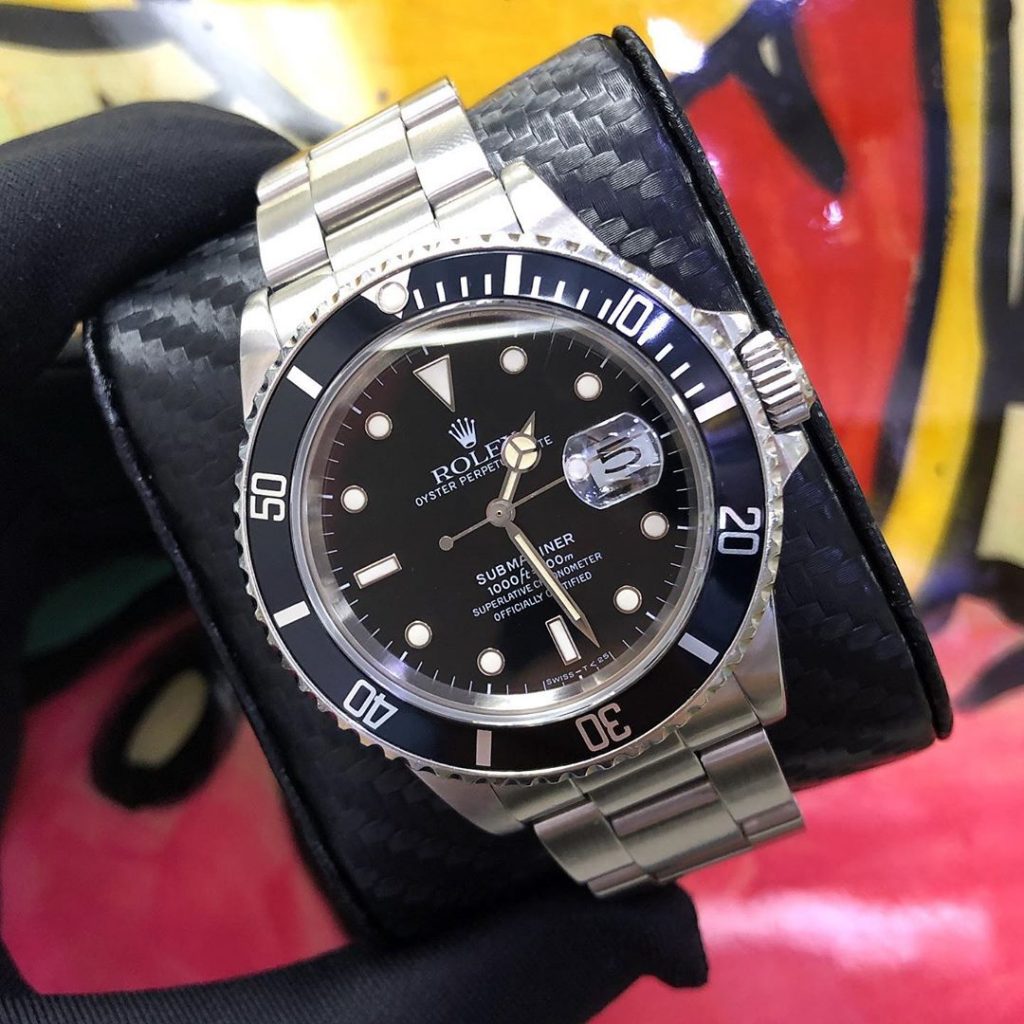 It's undeniable that Rolex is one of the top names in luxury watches. When we think of its most iconic models, the Submariner is one that comes to mind. Made for divers to withstand water at deep depths, it is also worn on the wrist of many men and women as a sporty and stylish time piece. Find out more about the history of this watch and why it remains such a popular model today.
The History of Dive Watches
When we talk about watches, it is very important to distinguish between water resistant and waterproof. Water resistant watches were introduced in the 1920's and they are able to withstand some amount of moisture or water such as a splash that might occur when doing the dishes.
A waterproof watch takes it to the next level assuring no water will get into the watches case.
Watches were first introduced in the 1800's but there were several problems with their functionality and water was a major contributor. In an effort to find a solution for this issue, the water-resistant watch was introduced, but around the same time, a well-known watch maker named Hans Wilsdorf was working on finding a more reliable solution.
Wilsdorf was the founder of Rolex and in 1922 he created the Rolex Hermetic or Submarine. This was a small, round cased watch with a chunky external case around it that had a lid that would screw down. The lid sealed the watch making it waterproof.
The only problem was that every time the watch needed to be wound, the lid would have to be removed. This would ware on the grooves in the lid so that the watch would need to be repaired frequently.
However, Wilsdorf paved the way for other watch manufactures like Paul Perregaux and Georges Perret. They came up with a screw down lid that would work to keep watches safe from water. Although the lid was more durable, it also presented problems as it too, needed to be screwed and unscrewed with winding which necessitated other repairs.
Wilsdorf came back into the picture buying the rights to the two watch manufacturer's patents. He then updated the technology developing a module to fit over their movements that offered automatic winding. The first watch to be released with this technology was Rolex's Oyster Perpetual.
The Birth of the Submariner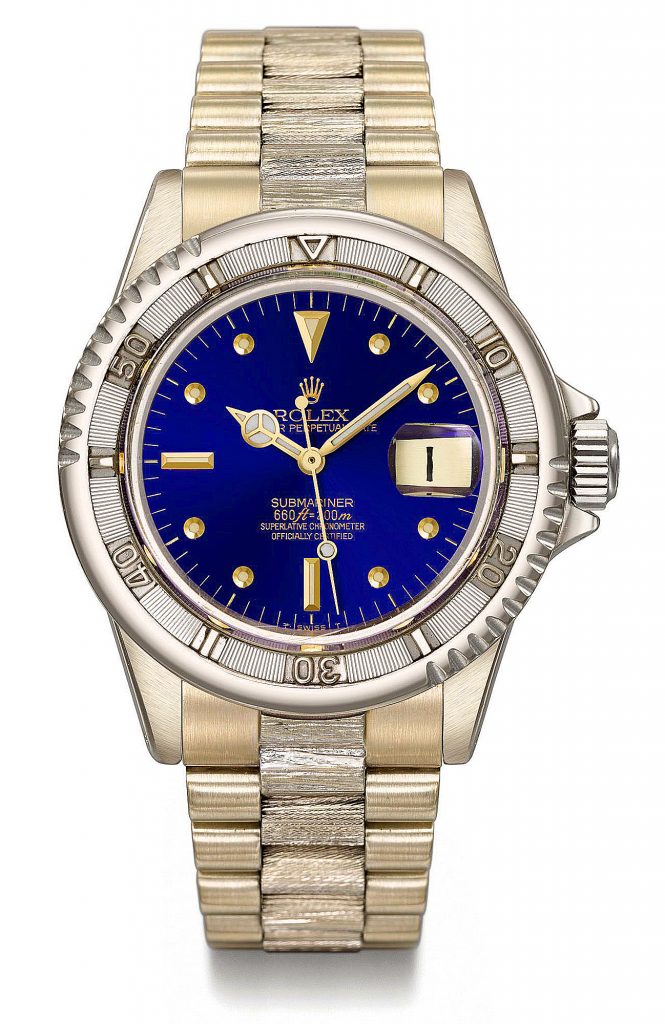 But Wilsdorf's desire to create a diver's watch did not just stem from the need for a more waterproof time piece, it also had to do with his relationship with diver Rene-Paul Jeanneret. Jenneret was a passionate diver who was also an experienced, valuable member of Rolex's board of directors. He came up with the idea to create a watch that wasn't only suitable for use in water but would make an elegant timepiece.
This discussion led to the release of the Submariner which came about in 1954. It was met with much excitement and it was rigorously tested standing up to dives in depths of 12 to 60 meters of water.
Different Models of the Submariner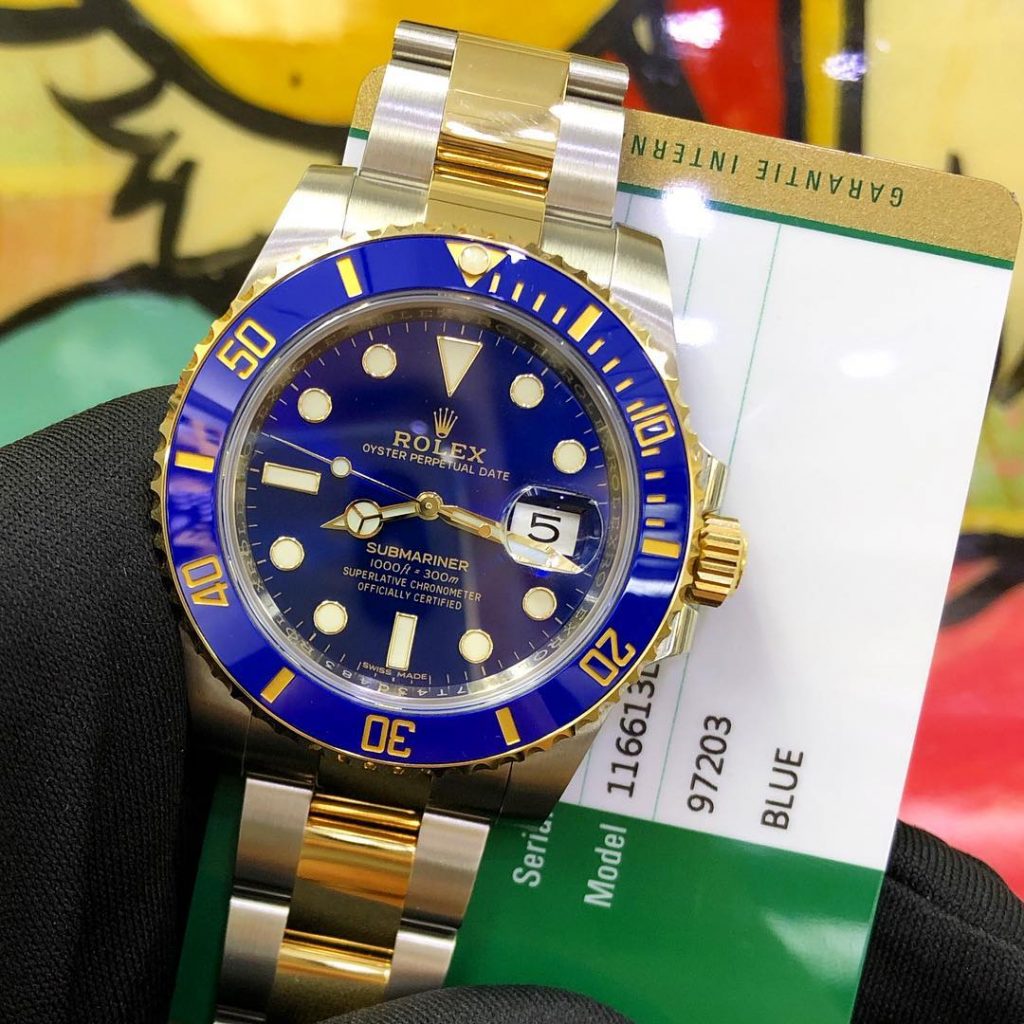 As time went on, the Submariner's popularity endured. As a result, several models and variations were introduced. These include the following:
The Rolex Submariner 16610: This is one of the most recognized watches in the Submariner series. Production began in 1989 and ceased in 2010. It is made with stainless steel and includes the patented Rolex Oyster bracelet.
It has a 40 mm black dial, luminescent watch hands and white gold circle hour markers protected by scratch-resistant sapphire crystal. Other features include automatic movement, date tracking and a unidirectional rotatable time-lapse diver's bezel.
As far as style goes, it is sporty yet elegant making it appropriate for almost any event. This is just part of what constitutes its $5,000 – $10,000 price tag.
Rolex Submariner 116610 LV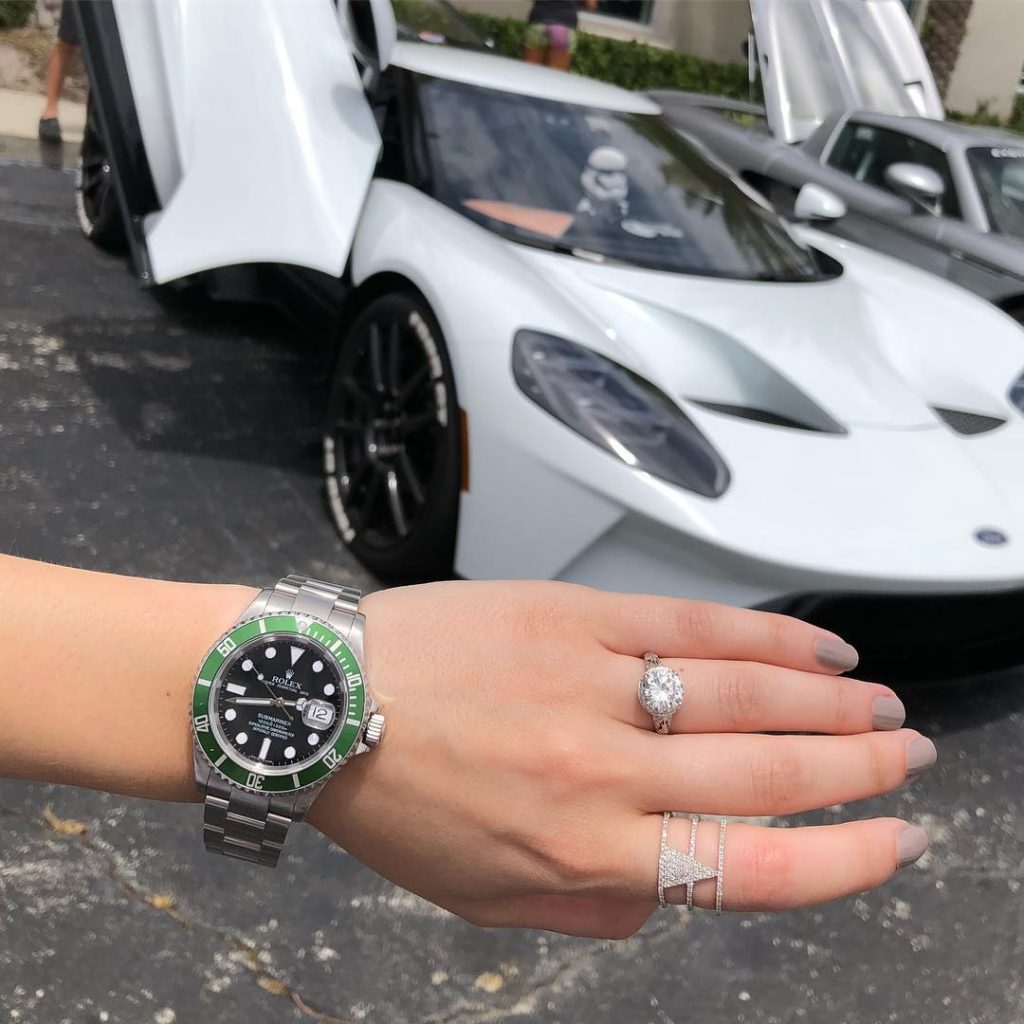 This model was released in 2003 to celebrate the 50th anniversary in 2003. It was discontinued in 2010. Its green unidirectional diver's bezel and watch dial earned it the nickname 'Hulk'.
Because the watch is an anniversary piece and limited condition, one that is in mint condition can easily fetch $8,000 to $10,000, a value that can be expected to increase as time goes on.
Rolex Submariner No Date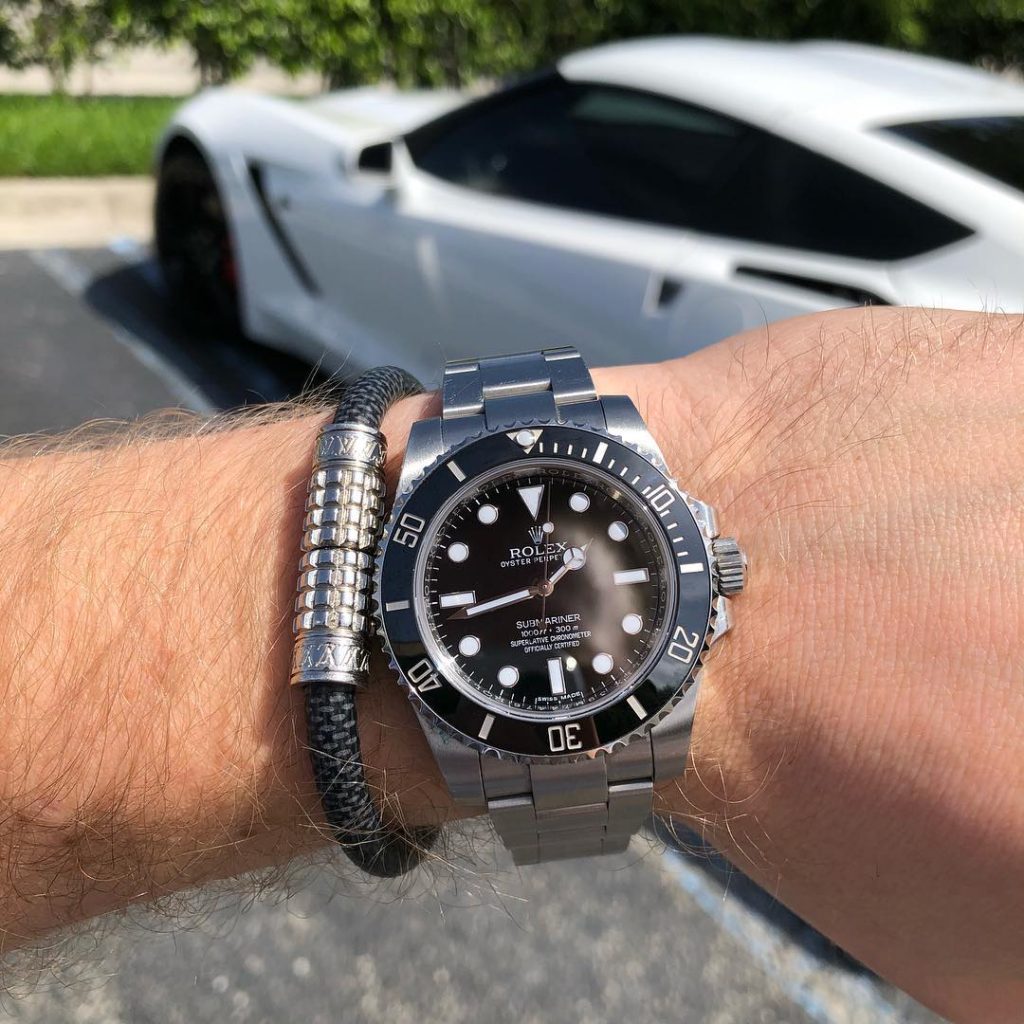 Popular models of the No Date are the 14060 and the 114060. They come with black, blue and silver dials and feature a ceramic time lapse diver's bezel that is fully rotatable. Other features include a stainless steel case and bracelet with an adjustable Glidelock clasp for easy tool-free adjustment over a wetsuit.
The case of each No Date is engraved with the watch's serial number to protect it from counterfeiting and fraud and its dials are protected with scratch-resistant sapphire crystal. Both models feature automatic movement.
The No Date is slimmer and smaller in size as compared to other Submariners making them sporty yet slightly more elegant than other models. This is only part of what makes them a collector's item and a classic with current pricing ranging from $6,000 – $9,000.
Rolex Submariner Ceramic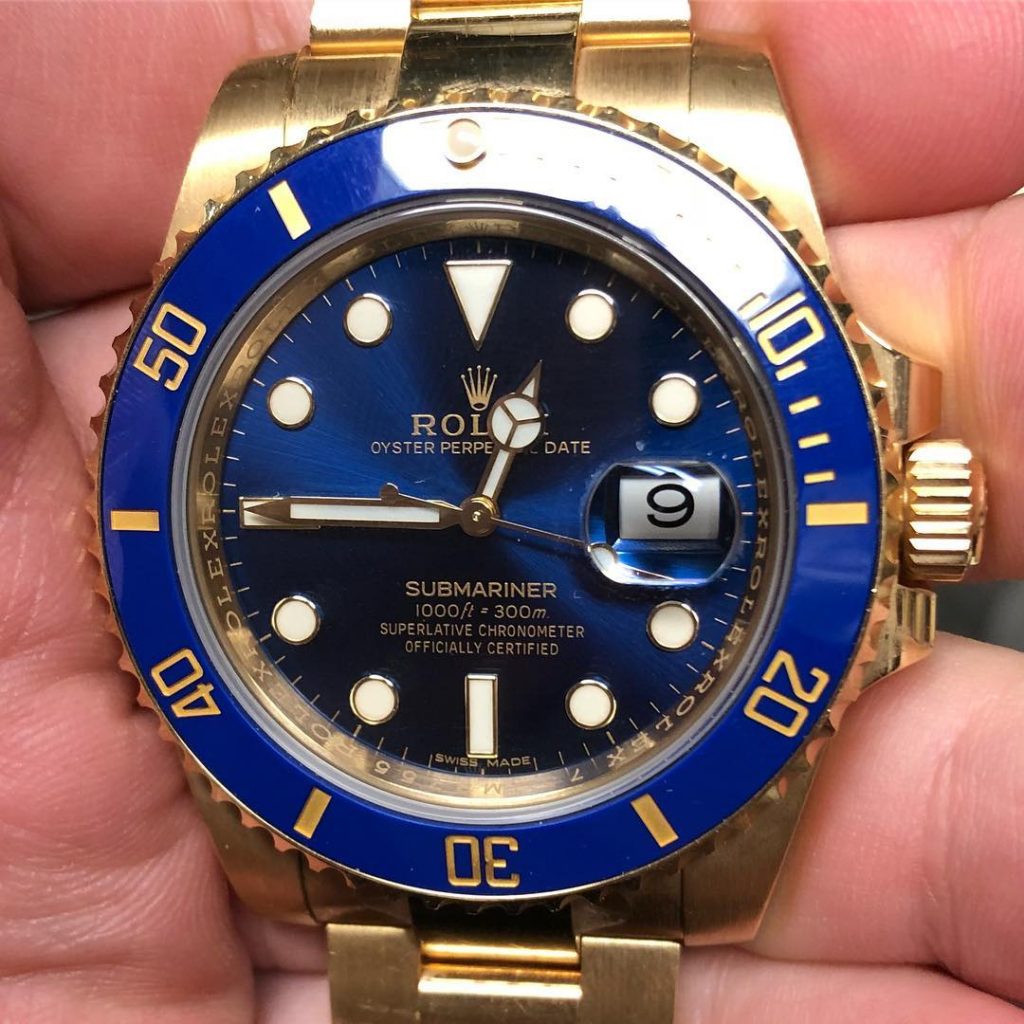 So called for its ceramic bezel, this model is known for being even sportier than the 16610. Though it has been met with mixed reviews, most had favorable things to say.
The Ceramic is made from a higher grade stainless steel as compared to other Submariners and the bracelet links are solid rather than hollow. This makes them more durable and less likely to stretch which is part of what makes this model a popular choice.
Another desirable feature of the watch is its clasp which allows it to be easily adjusted to fit the wearer's wrist during leisure time and also fit over a dive suit. Its increased hand size give it a great sporty look which may be part of why it is worth $7,000 – $9,000 today.
Vintage Rolex Submariner
A true collector will not rest until they get their hands on a true vintage Submariner. Models include the 1680, 5513, 6200 and 6538.
The 1680 was introduced in 1966 and features a 3mm domed crystal that rises much higher above the case and bezel as compared to other Submariner models. It is also known for its red sub dial.
The 5513 was made famous when worn in a James Bond move. It was manufactured in the early 1960's through to the 1980's. It is known for its pyramid shaped shoulders which was replaced by rounded shaped shoulders in later versions. This helped protect the watch's winding mechanism. It is also known for its oversized crown.
The 6200 and 6538 are original vintage models produced in 1954. The 6200 has a Mercedes hand set and both models have an oversized winding crown. They also both feature the original Submariner logo and have depth rating printed on each dial.
The vintage collector's models can be worth upwards of $25,000.
Why is the Submariner Still So Popular?
There are several reasons why the Submariner has endured throughout the years. One reason is that it is instantly recognizable as a classic. Its iconic status is due to its ability to hold up as a luxury watch throughout the years as well as the fact that it is often seen on the wrists of celebrities starting with its famous appearance in James Bond Movies.
A second reason it has stood up to the test of time is because it is so functional and durable. It is easy to read, stands up well to water and dirt and most models provide the date and day.
Finally, Submariners look great no matter what you are doing. Because they are elegant yet sporty and durable, they can be worn to sporting events, while doing physical activity, around the house, in the office or to a more formal event.
Your Submariner as an Investment
The Submariner is a popular Rolex model that increases in value as time goes on. Therefore, it makes a great investment and can help you out if you find yourself in a cash crunch.
Of course, not everyone will want to sell their watches because they are such attractive pieces and may also hold sentimental value. Well, did you know there is a way to hold on to your watch and still use it to help you get out of a cash crunch?
Pawn shops have gotten a bad rap over the years, but the truth is, most of them are government regulated and owned by reputable businesspeople who are looking to make a name for themselves as trusted members of the community. What's more, they can also offer you loans for your luxury watch that can help you get out of a cash crunch without having to part ways with your treasured possession. Here's how it works.
If you have a watch you'd like to loan to a pawn shop, just bring it in to the shop at any time. The broker will assess it to determine its value. Then they will offer you a loan. The loan will not be for the full value of the watch but for a percentage of the total of what it's worth.
If you agree with their offer, the terms of your loan will be worked out. Terms may vary, but basically you'll be making payments to cover the amount of the loan as well as fees and interest rates.
If you are able to pay off the loan, your watch will be returned to you as soon as you have completed your payments. If you are unable to pay off the loan, the pawn shop will keep your watch, but the unpaid amount will never go into collections or show up as an unfavorable mark on your credit score.
Finding the Right Pawn Shop for Your Submariner Watch Loan
If you think you would like to go ahead and loan your watch to a pawn shop, remember, not all pawn shops are created equal. Some will offer higher values and lower interest rates than others.
If you are in the South Florida area, Boca Raton Pawn is known for offering the highest values and lowest interest rates for your items making it easy for you to get a good amount of cash and pay off your loan quickly.
But high values and low interest rates aren't the only reason you will love working with us. We also offer fast and easy service that allows you to get in and out quickly with cash in hand. And for those who value privacy, private appointments are available if you call to schedule in advance.
And more than just offering great service for loans, we also have a terrific selection of luxury items at low prices making it affordable for you to get the things you've only dreamed of…for less.
If you decide to loan or sell with Boca Raton Pawn, there are a few things you should be aware of to make your transaction go as smoothly as possible.
First, we mainly deal with luxury watches, jewelry and handbags. These are the items we are most likely to accept and that are most likely to be sold in our shop.
Also, there are certain designers we are more likely to accept than others. These are all listed on our web site. Please consult our web site before coming in to sell or loan to ensure the item you are bringing in is one that is likely to be accepted by our brokers.
A Submariner is a classic watch that has stood up to the test of time. If you are lucky enough to own one of these beauties, Boca Raton Pawn can help you to use it to get out of your cash crunch. We're here to help our community by offering financial alternatives and great pricing for the items of your dreams.