Most Expensive Handbags
Luxury brands are known for quality but with amplified quality comes a steep price.  At Boca Raton Pawn we accept high end bags as collateral for pawn loans.  Below find some of the most expensive luxury handbags on the market and what attributes define their worth. Some brands create luxurious items as a nod to their skills or the ability to present a showstopper. Others simply stick to providing functional accessories. Many of the listed handbags are prized commodities, and although the materials do determine the price, their rarity can only increase it. Whether it be precious gems or exotic leathers, these are just a few of the features to look for when considering the worth of your handbags. When choosing a collateral with Boca Raton Pawn, luxury handbags are always acceptable. Fill out our Collateral Loan Request Form or visit one of our in-store pawn brokers for an estimate.
1001 Nights Diamond Purse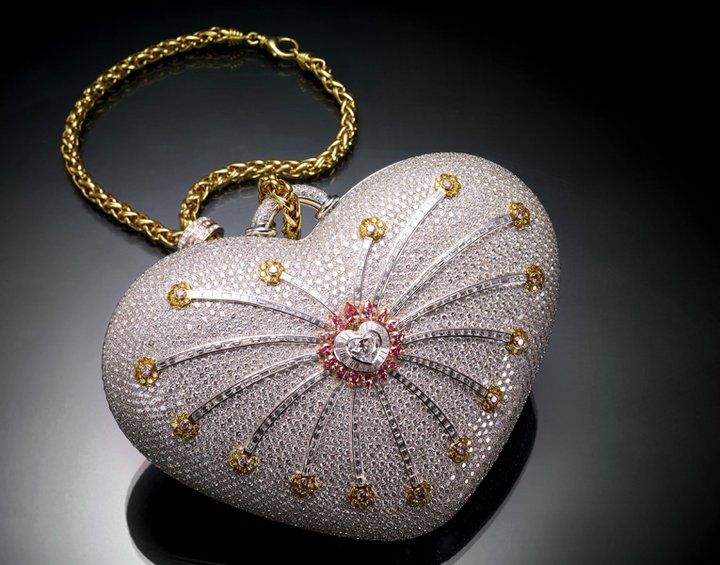 This prize piece is the singular handbag made by the House of Mouawad. While they are known for their yearly creation of the Victoria Secret Fantasy Bra, the brand isn't considered a household name. Worth $3.8 million, this little number holds the title of the most expensive handbag in the world, certified by Guinness World Records. The handcrafted bag is comprised of 18-karat gold in the shape of a heart, carrying with it 4,517 yellow, pink, and colorless diamonds. Their combined weight is an astonishing 381.92 carats. It was handcrafted by ten skilled artisans and took a total of 8,800 hours to complete. Chances are this one of a kind piece won't turn up in your closet, but hey, it never hurts to dream.
Birkin Bags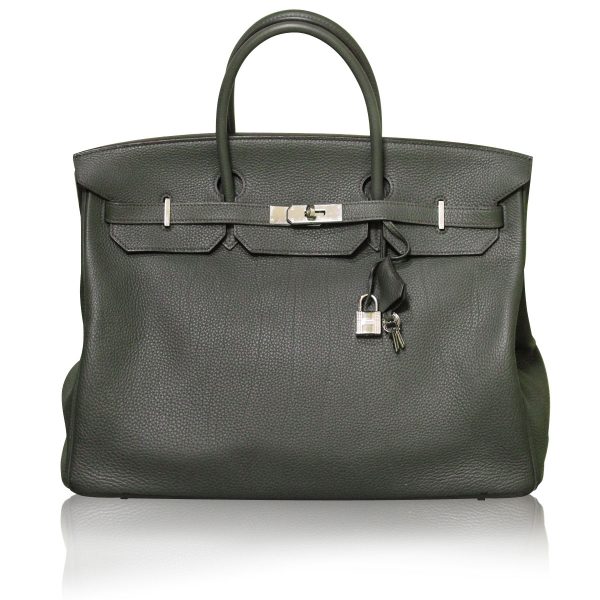 With no singular image, the Birkin Bag is by far the most well-known and expensive purse available to the general public. While they come in a range of colors and materials, the characteristics of a Birkin are simple. As determined by the famed story of Jane Birkin and Hermès chief executive Jean-Louis Dumas, the bag is a tote style with a luxurious make and appearance. The most expensive version sold to date is the White Himalaya Crocodile Diamond, raking in $379,261 at auction. With 240 diamonds and 18-karat gold hardware, there are very few of this particular variation. Hermès only creates a couple of Birkin bags every year, gemstones or plain, and when they do it is not for just anyone. The bags are known to be an exclusive item for those who have the connections and patience to receive one. Based on the materials, bags can range from $12,000 to $300,000. With only around 200,000 currently in circulation and a history of appreciating value, this piece is a solid catch for anyone.
The Birkin Bag by designer Ginza Tanaka
Just the name Tanaka should give you a clue as to this items worth. Putting her personal shine on the already favored Birkin Bag by Hermès, this 100% platinum handbag rings up at $1.9 million. The heavy metal is adorned with 2,000 diamonds and topped off with a single 8-carat pear cut diamond. The inlaid strap can be removed and worn as a necklace or bracelet, and the pear cut as a brooch, leaving the purse body as a standalone clutch. It takes multipurpose to a whole new level and manages to make the price more reasonable.
Rose Gold Kelly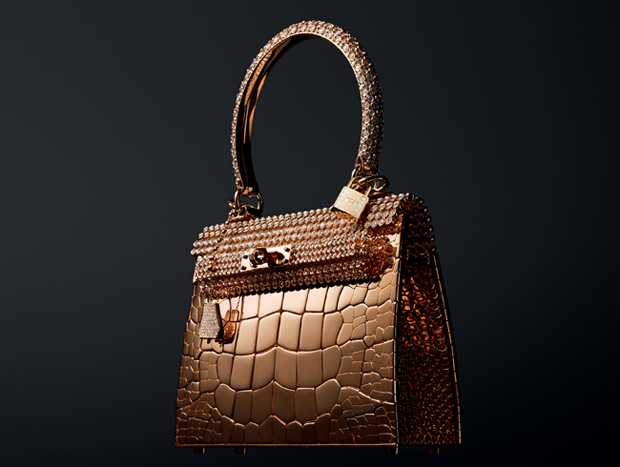 Hermès loves their designer collaborations and the price tags that come with them. This piece is comprised of solid rose gold dotted with a total of 1,160 diamonds. Famed footwear designer Pierre Hardy molded the rose gold to look like the favored handbag material, crocodile leather. There were a total of 12 bags created with four different styles. The design took two years to manufacture and were estimated to bring in a combined $24 million, or $2 million a piece. Getting your hands on one of the gem covered pieces may be impossible, but the modern Kelly still comes with a price tag around $12,000; if you can locate one.
'Diamond Forever' Handbag
In the classic Chanel style, this flap bag is more than meets the eye. Only 13 of these bags were made worldwide, five of which were in the United States, and became available for purchase in late 2007. With a combined 3.56-carats made up of 334 diamonds, 18-karat white gold hardware and matte white alligator skin, this piece is worth an estimated $261,000. The bag is said to have a luster unlike any of Chanel's other variations and would make for a rare occurrence if ever spotted.
Cleopatra Clutch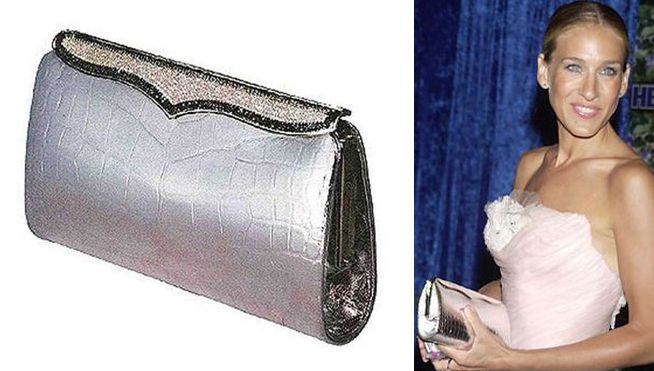 The star player in Lana Marks collection is the celebrity favorite Cleopatra Clutch. While the brand is known for their notably high prices, these clutches always come out on top. Every creation is unique and only one is produced every year. They are always meticulously hand-crafted and more often than not named after the women who carry them. Helen Mirren carried one at the 2007 Academy Awards worth a supposed $250,000, but prices have ranged from $100,000 to $400,000. Variations have graced the hands of other big names including Kate Winslet, Madonna, and Oprah Winfrey.
Urban Satchel
This opinion-sparking piece was debuted by Louis Vuitton in Spring 2008 and was originally priced at $150,000. It is made of fine Italian leather and hand-crafted with "urban charm" – meaning gum wrappers, cigarette boxes, bottle caps and other pieces of carefully selected roadside trash. It was originally endorsed by none other than Ashley Olsen in Vogue, and is rumored to be among the desired collection of Victoria Beckham. Some may call it ugly, but the piece sold out and was a follow-up to a similarly successful purse made out of, yes, other purses. Only 24 of the 'Tribute Patchwork Bag' were made but they too were sold out at the unbelievable price of $45,000 a piece.
Precious Rose Bag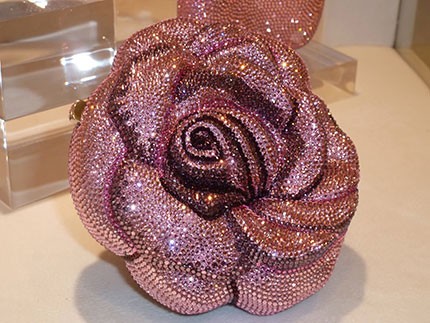 Judith Leiber may be known for her dazzling cupcake minaudiere featured in Sex and the City. However, her most stunning piece took the form of a blooming rose and debuted in 2007. Originally valued at $92,000 the combined 42.56 carats consist of 1,106 diamonds, 1,169 pink sapphires and 800 tourmalines. The clasps are made of steel and the bag is lined with 18-karat white platinum in metallic kidskin. There is reportedly little room to actually carry any of your personal items but with a piece so jaw-dropping what else could you need. A bag from Leiber's jewelled collection typically runs between $500 and $6000 making this the prize bud of the bunch.
Ostrich Leather Bags
Similar to most companies Prada has taken a liking to the use of ostrich leather for its durability, softness, and flexibility. With all of these characteristics, the luxurious material is helping raise the relatively affordable brands prices. Their average handbag has risen in recent years from a little over $900 to around $2,000. Although their current selection of ostrich leather handbags are few, they are growing in popularity. The Paradigme Bag currently costs $7,700 and is a caramel color with gold-toned hardware and Nappa leather lining. The Etiquette, which costs $9,000, is a bold "teal or astral blue" with a detachable shoulder strap, gold-toned hardware and suede lining. While these prices are steep, earlier versions can run even higher, like an early 2015 ostrich 'Double Tote' that ran for $10,900. Ostrich leather is identifiable by its pattern of bumps where quill follicles would have been. Knowing what the material looks like gives an advantage over those who may not recognize it when it comes to making an indirect purchase.
Fendi Selleria
This limited edition piece by Fendi debuted in 2007 for a short time. The made-to-order purse was priced at $38,000 and featured two of the rarest and priciest skins on the market, chinchilla and sable. The original advertisement featured the two rare materials as well as the option to customize your bag. This option means that if you are graced with one, it may not be to your particular taste. However, with the materials considered a rarity they may retain their original worth. If you do get your hands on one, hope that the original buyer threw in some extra gemstones.
New Age Traveler Backpack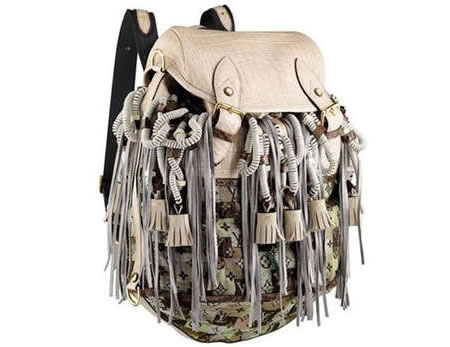 It wouldn't be Louis Vuitton if it didn't include the brands notorious logo pattern. And somehow mixed in with the hodgepodge of materials there it is again. This bag is regrettably reminiscent of their Tribute Patchwork Bag, with a slightly better color scheme. It has rustic army vibes, with a hint of camouflage on the bottom layer and a spray of coiled materials mixed with tassels. Considering it is made up of both crocodile and snakeskin this eclectic bag comes to a whopping $54,500, but hopes are it comes with storage capabilities that outweigh its appearance.
Sylvie Crocodile Shoulder Bag
Made in Italy with crocodile skin and a suede lining, this Gucci favorite is priced at $31,000. It is versatile with an adjustable shoulder strap as well as a top handle for the wearers preference. Available in both red hibiscus and black, both carry a distinct gold chain across the snap-flap closure. The hardware is an antique gold and it is considered a large bag at a little over 17 by 14 inches. For handbags that typically start around $2,000 and rarely exceed $5,000, this price tag is a considerable jump, however so goes the quality.
Sac du Jour Alligator Leather Bag
Coming with a price tag of around $28,000, this Yves Saint Laurent is a must for any collection. It's name which translates to 'Bag of the Day' comes in a timeless, glossy black that enhances the alligator leathers natural pattern. The structured shape is sophisticated and lends reasonable size for personal items. Top tier exoctics are rarely available for purchase in the US, making this piece that much more valuable.
Carolyn Crocodile Handbag
This rare piece is by far Marc Jacobs most desired handbag, as well as the most colorful. Made of exotic crocodile leather, it is valued around $38,000. Considering their modern bags rarely reach $700, the brands step towards luxury materials is notable. The exterior is dyed a standout shade of purple and has a quilted pattern, a bold choice considering it breaks up the natural scale pattern. Owned by an exclusive few, most of whom are celebrities, the piece is rumoured to have launched the Marc Jacobs brand into its luxury status.
The 3 Jours Alligator Shopper
This vivid blue alligator handbag by Fendi is complimented with silver-toned hardware, including protective feet, and is fully lined. The distinct winged sides promise a little extra flexibility for storage space as well as a beautiful silhouette. Similar to the Carolyn by Marc Jacobs, the astonishing color only lends to its value and rarity. It remains listed at $34,000 on Saks. Fendi's classic 3 Jours' run at $2,700 and are made of calfskin and palladium metalware, making this variation a standout.
Gadino Bag
This lesser known handbag by Norwegian designer Hilde Palladino debuted in 2001 and packs a $38,470 price tag. Although the price speaks for itself, unless inspected closely, this bags prize detail can be easy to miss. Hidden in pristine white gold clasps along the top handle are 39 methodically placed white diamonds forming a diamond pattern. Besides the lustrous stones, the material is a white crocodile skin. Palladino continues to impress with a number of high end handbags found in department stores such as Bergdorf Goodman and Harvey Nichols.