Sell Tiffany & Co. Boca Raton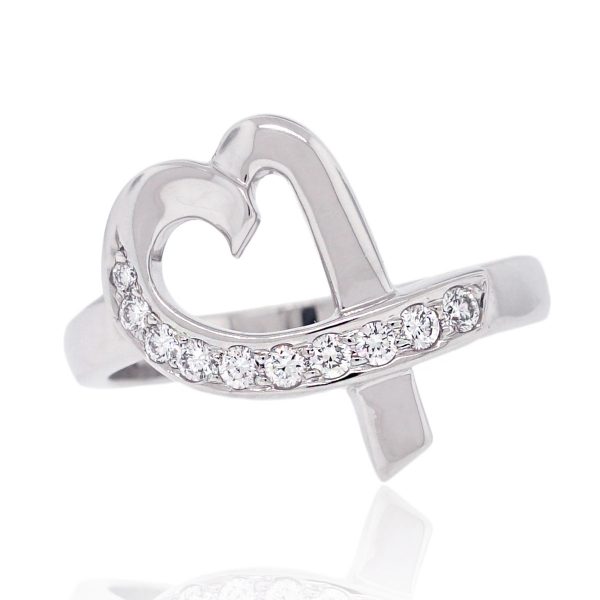 There's something special about getting a gift from Tiffany's. Besides its classic, feminine and utterly stylish selection, it's undoubtedly the signature blue box that can really get your heart pumping. Read on to find out more about the brand, its jewelry and the story behind that terrific blue box.
About the Tiffany Jewelry Company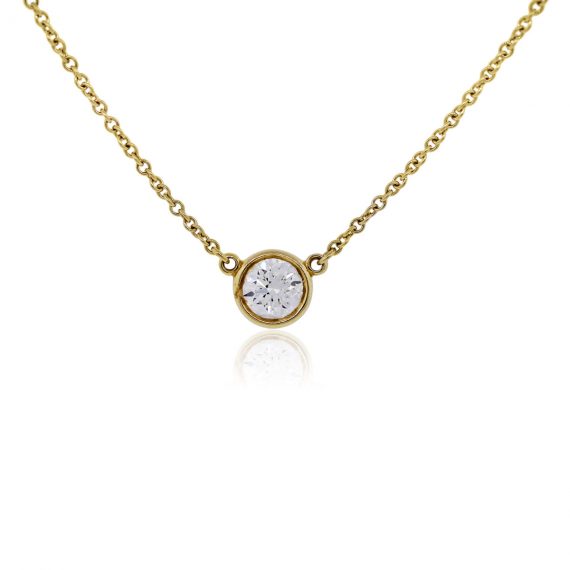 The Tiffany story starts in 1837 when founder Charles Lewis Tiffany arrived in New York. His vision of glamour and beauty would open up the world to new heights of style and glamour. His passion for finding the most beautiful diamonds in the world would inspire him to incorporate magnificent gemstones into his unique designs. While Tiffany first opened the company as a stationery store, he soon expanded. The Tiffany company is now known for its jewelry, sterling silver, china, crystal, stationery, fragrances, water bottles, watches personal accessories and leather goods.
Over the years, Tiffany has employed a number of marketing tools that have become synonymous with its brand. One of these is its famous Blue Book. First released in 1845, the Blue Book allowed its customers the opportunity to mail order its fine products.
The brand is also known for its flagship store which is located on New York's Fifth Avenue. The location serves to stun passers-by who can easily be mesmerized by the bejeweled windows.
The Tiffany company built its reputation with a number of prestigious honors throughout the years. These include the following:
1877: The company was responsible for the creation of the Yankees insignia which was first used on a police medal of honor created by the jewelry company.
1887: The company purchased the French Crown Jewels.
1919: Tiffany makes revision to the Medal of Honor on behalf of the United States Department of the Navy.
1956: Andy Warhol collaborates with Tiffany to create Tiffany Holiday Cards.
1968: First Lady, Lady Bird Johnson commissions Tiffany to create White House china.
Today, Tiffany goes on to be an American institution reaching celebrity status on a number of levels. While first personified and brought to celebrity status in the famous 1961 movie Breakfast at Tiffany's, a number of celebrities can still be found wearing its precious pieces. These include Kate Winslet, Angelina Jolie, Anne Hathaway and countless others.
The Tiffany Blue Box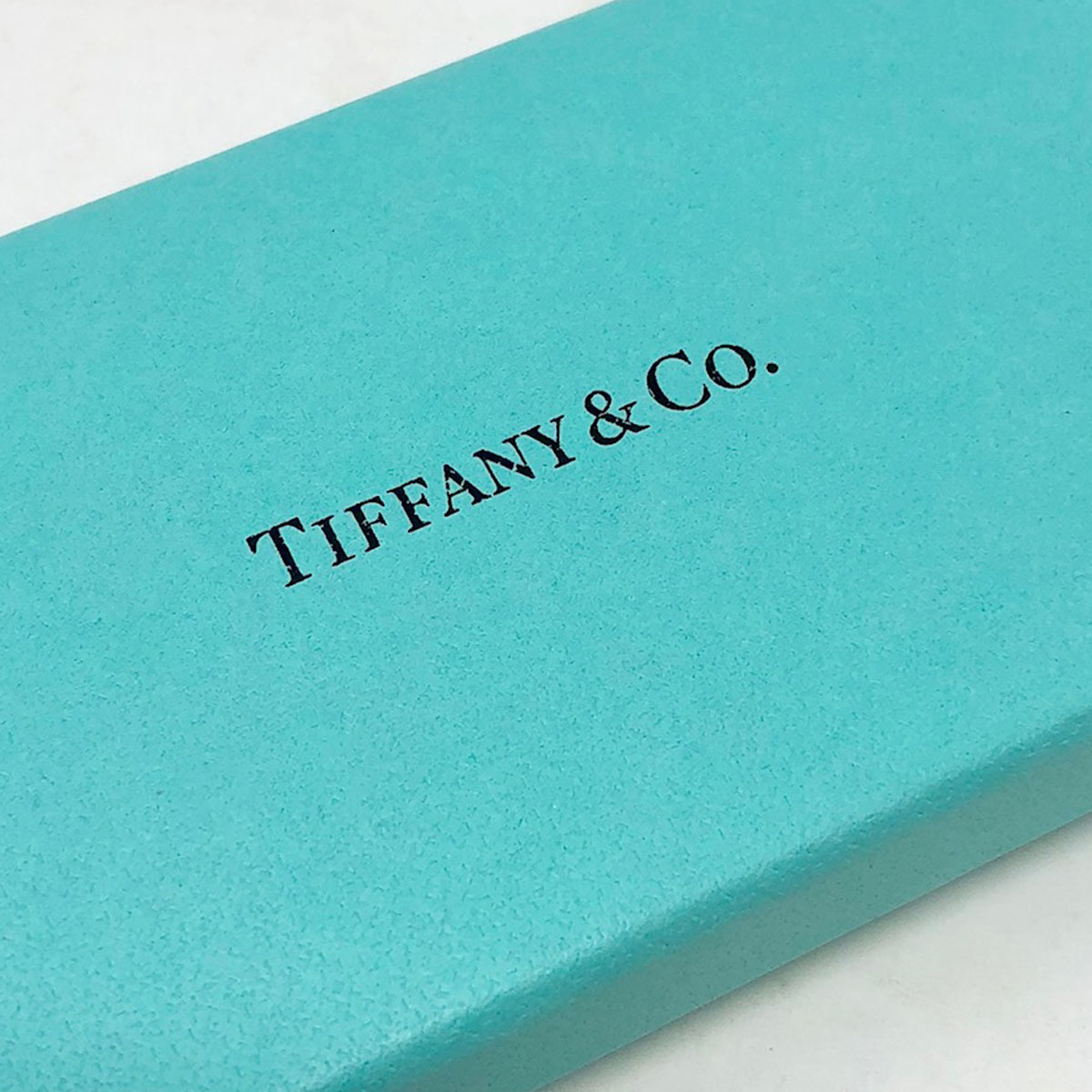 But when we think of how Tiffany has established itself as a brand worthy of recognition, perhaps nothing is more significant than its signature Blue Box. The box comes with every Tiffany item that is purchased and is considered priceless. It can not be bought or given away, but it comes with the sense of ownership and pride one gets when purchasing Tiffany.
The box has been the carrying case of choice for Tiffany jewelry items since the company first launched. Although the box is not commercially available, it's trademarked hue is No. 1837 on Pantone's color matching chart, representative of Tiffany's founding year.
Although no one is certain of much else regarding the history of the blue box, other theories state that its color was chosen due to the popularity of turquoise jewelry. Others think it's the influence of Victorian brides who would give their wedding attendees turquoise dove shaped brooches.
Whatever the history may be, one thing is for sure. Once you see that blue box wrapped with the ornate white bow, your heart will start pounding anticipating the unmatched luxury that sits inside.
Tiffany's Most Iconic Pieces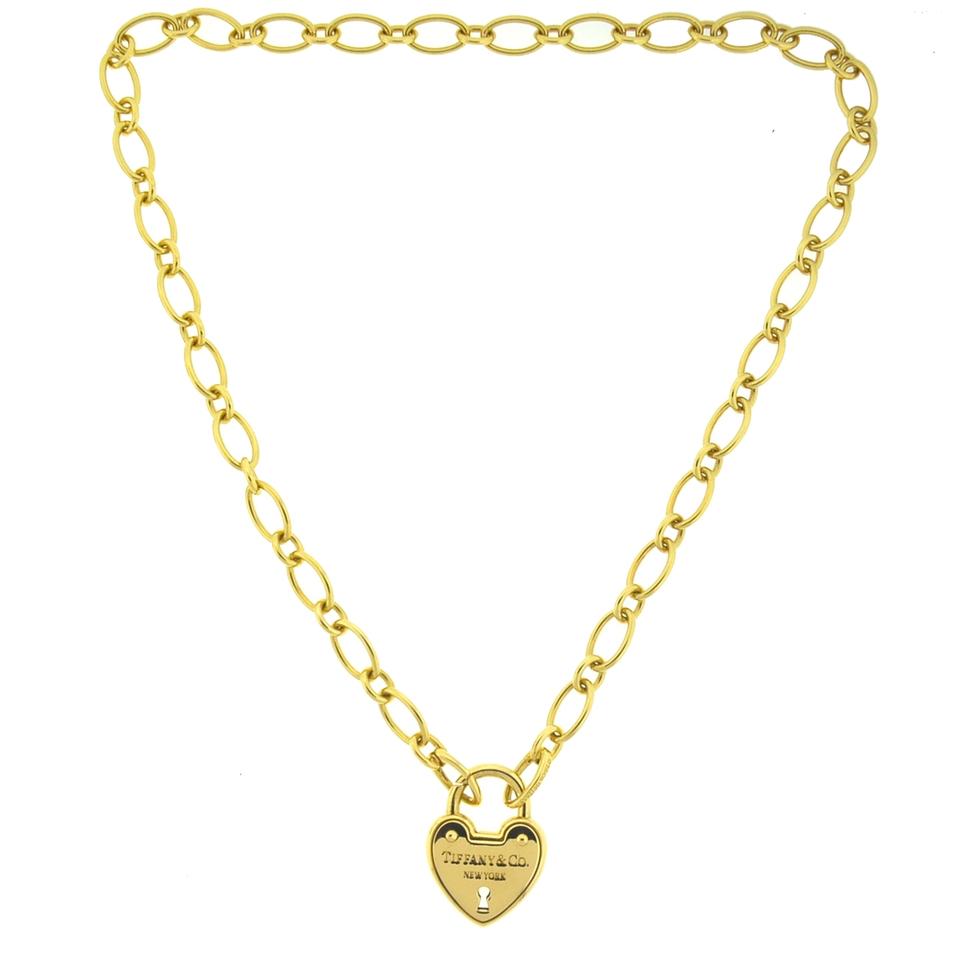 Over the years, Tiffany has made some beautiful pieces. Utterly timeless and feminine, there are a few best known for withstanding the test of time. Here are some that are some of the more popular items:
Open Heart Necklace: Designed by Elsa Peretti, this simple design features a heart hanging off a chain. It is available in sterling silver and can also be purchased set with diamonds. It is easy to wear and can complement a number of outfits.
Enchant Heart Lock Pendant: This necklace hails from the company's Enchant line which is inspired by the design of ornate, 19th century gates. This particular piece is meant to look like Victorian lockets of old which were shaped like padlocks and were often accompanied by minuscule keys that allowed wearers to get access. Here, portraits, silhouettes or locks of hair could be stored. The Tiffany line's Enchant Heart Lock Pendants are available in a variety of finishes and can come with or without gemstones.
Tiffany Charm Bracelet: This simple piece is available in rose gold, stainless steel or 18k yellow gold. It comes with a signature Tiffany heart and clasping link. Once purchased, wearers are welcome to browse the Tiffany collection to add a number of unique charms to the bracelet's links.
Tiffany Infinity Bracelet: Circling the wrist in an infinite loop, this bracelet expands on the theme with the infinity symbol which can be a great way to signify never ending love or life. It is simple and refined and can be suitable for a number of occasions. It comes in a variety of configurations and is available in sterling silver or 18k gold.
Tiffany Somerset Bracelet: These chunkier, bangle style bracelets are great for those that prefer to make a bit more of a statement with their accessories. They consist of several layers of gold or sterling silver and can feature sparkling diamond accents.
Diamond Engagement Ring: An engagement ring is such a special piece, signifying an important time in the relationship of a two people. Make it as special as possible with a Tiffany ring. The company has a number of styles available including princess cut solitaires, channel set princess diamonds and micro-pave set round diamonds. Millegrain detailing for inside the band is an offered feature as well.
Starfish Necklace: Also designed by Elsa Peretti, this is a simple charm that celebrates undersea life as well as the stars we see in the sky. They are available in gold and platinum and can come with or without diamonds. Those interested in this design will also want to check out matching starfish earrings and bracelets.
Diamonds by the Yard Necklace: A diamond can make for a simple and elegant standalone piece, especially when featured on a necklace. This Diamonds by the Yard design is exactly that, offering a stunning addition to any outfit. Also created by Elsa Peretti, these pendants are set in sterling silver and feature a round brilliant cut diamond with a carat weight of .03. They hang off a 16" sterling silver chain.
Loving Heart by Paloma Picasso: This is a whimsical take on the universal symbol for love. The pendant is sterling silver and features a small diamond. It hangs off a 16" sterling silver chain. Matching earrings and bracelets are also available.
Tiffany Prism: The prisms are inspired by Louis Comfort Tiffany's fabled stained glass artwork. Their bold hues can be incorporated into a number of designs and feature gems including diamonds, sapphires, pearls and more. The prisms give off a three dimensional look that helps the jewelry to stand out.
And Tiffany doesn't stop at jewelry. They also offer a number of home décor items, games and novelties, eyewear, textiles, money clips and key rings. They even make pet collars!
Is Tiffany Jewelry a Good Investment?
When buying luxury jewelry, you are not only buying something that you will adore for years to come, you are investing in something that will appreciate in value. When we think of jewelry companies that make items that will be good investments, the Tiffany company is always up there as one of the brands with pieces that are sure to hold value. Although the popularity of the piece and the metals and gems it is made with will always factor in, the Tiffany name will always be a major consideration in resale value.
How to Make My Tiffany Jewelry Work for Me
Of course, many people find it difficult to sell their jewelry, even when they are faced with a financial crisis. These luxury items may hold sentimental value or may just be an important status symbol for their owners. Luckily, there are ways to get out of a cash crunch with your luxury jewelry without having to sell your valuable items.
Pawn shops can offer a variety of ways you can make money with your luxury items. Of course, selling is always an option. But, did you know, you can also get a loan for your high end jewelry? Here's a bit about how it works.
When you go into a pawn shop for a loan, they will appraise your piece or pieces. They will then make you an offer which will be for a percentage of what the item is worth. If you accept the offer, they will work out the terms of your loan, but basically, you will be making regular payments which will include fees and interest, until you pay off the total amount of your loan.
Once you have paid off your loan, your item will be returned to you. If you are unable to pay off your loan, the pawn shop will keep your item, but you will never incur any late fees nor will it effect your credit rating in a negative manner.
When selling or loaning to a pawn shop, the brokers will want to make sure your item is authentic, and this is where your blue box will come in handy. Having the original blue box for your Tiffany item will ensure that whatever you are selling is not a copy making the transaction run smoothly and guaranteeing you get a good value for what you are selling. Certificates and receipts will also be useful in ensuring authenticity.
What Pawn Shop Should I Choose to Sell My Item?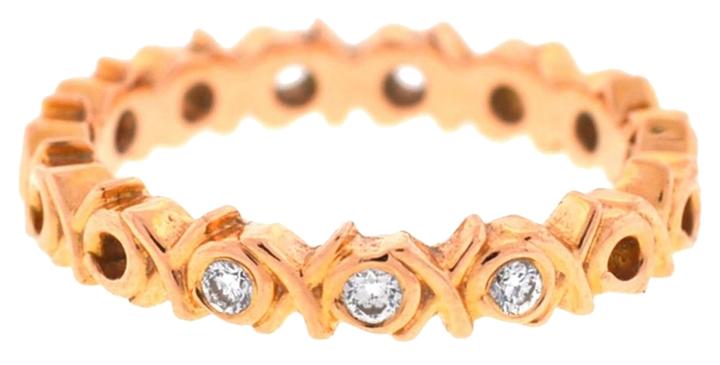 Pawn shops have gotten a bad rap over the past few years, but, the truth is, many of them are owned and operated by trustworthy business people who want to establish themselves as reliable members of the community. They are also regulated by state law making it difficult for them to do anything that would be considered sketchy or under the table when it comes to customer relations.
However, you still want to opt for a company that is going to give you the best value for your items while offering low interest rates on any loans. That's why Boca Raton Pawn is an obvious choice when it comes to selling or loaning your luxury items.
Boca Raton Pawn has been a trusted business in the South Florida community for a number of years. They specialize in luxury goods, so their knowledgeable staff will always offer a fair price and treat your items with the utmost care. Also, being a luxury company, they understand that your financial affairs must be treated with the utmost discretion. That's why they make your privacy a priority and even offer private appointments upon request.
If you are interested in selling with Boca Raton Pawn, there are a few things that you should know in advance that will help make your transaction go as smoothly as possible.
The shop buys and sells luxury handbags, watches and jewelry. There are certain designers they are more likely to purchase than others, so be sure to check their web site in advance to make sure your item is one they will be likely to accept. Items should also be in good condition and in working order.
If your item meets the store's requirements, the loan or buying process should go smoothly. They will make you an offer providing the best value and lowest interest rates. You are under no obligation to accept this offer but, if you do, you can walk away with cash in hand. It's as easy as that.
Boca Raton Pawn offers terrific customer service, great values and low interest rates, and it's also one of the best places to shop for luxury items at discounted prices. If you're not located in the South Florida area, you can shop the web site so you don't miss out on their terrific deals.
Whether buying or selling, BRP is a must shop destination. Whether it's Tiffany, Louis Vuitton or any of the other terrific brands they buy or sell, get ready to make luxury work for you.